This post may contain affiliate links which won't change your price but will share some commission.
Last Updated on
This post include information about CBD oil and how it can can help with certain health issues including pain, insomnia, and anxiety.
Using CBD for health reasons is one of the hottest trends right now. This post will share some information about what it is and how it can help, plus a bit about my experience using CBD oil for anxiety, insomnia, and pain.
What is CBD?
CBD, short for cannabidiol, is one of several cannabis compounds that has been shown to have numerous health benefits. Yes, that's right. CBD oil is derived from cannabis, yet it doesn't get you high like marijuana since it doesn't contain THC (tetrahydrocannabinol).
People have been using cannabis and hemp-derived CBD for centuries. It has regained popularity recently for the relief of chronic pain, anxiety, inflammation, migraines, insomnia, psychosis, seizures, seasonal affective disorder and other medical conditions. It may also aide in the relief of arthritis, depression, diabetes, alcoholism, multiple sclerosis, schizophrenia, antibiotic-resistant infections, and other disorders. High doses of CBD are being investigated extensively as an anti-cancer agent as well.
CBD is generally used in an oil form. CBD oil can be incorporated into topical ointments, beauty products, wax concentrates for vaporizing, and edibles.
Note: this post is sponsored by the company Medterra, a CBD company offering a variety of CBD isolate products with zero THC. All opinions are my own. 
How Do CBD and Marijuana Differ?
Marijuana and hemp plants are both part of the cannabis species. Marijuana contains THC and hemp contains CBD. CBD lacks the psychoactive properties that come from THC compounds found in marijuana. This means CBD won't leave you with that "stoned" feeling. This also means that use of CBD won't show up on a drug test since they generally test for THC, which is void in CBD. 
Unlike marijuana, which is illegal in many places, CBD products are legal. They may not be easily available in states and places where marijuana is illegal, but someone who wants to purchase CBD cannot be denied its use. CBD is not considered an addictive substance and there are very few known adverse effects of CBD. Sleepiness and a change in appetite were the few that were noted in studies.
What is CBD Used For?
Anxiety issues
As mentioned above, people are using CBD for its numerous proven health benefits for certain medical conditions. CBD is a potential treatment for anxiety disorders based on human experimental and clinical studies where participants reported mild sedative properties. The mild sedative properties of CBD have also shown to be of benefit to people with insomnia, although some people actually report feeling more alert after using CBD.
Chronic pain
Manufacturers are also realizing that people are using CBD for the treatment of chronic pain. CBD pain ointments are becoming a popular alternative to arthritis creams. Studies on transdermal CBD for chronic pain relief showed that topical CBD application has therapeutic potential of arthritis pain relief and relief from pain caused by chronic inflammation without evident side effects. It is also being used as pain and symptom relief for people with cancer and multiple sclerosis.
Epilepsy
Epileptic patients have seen potential benefits from CBD as well. Studies have shown that some epileptic patients experience improved seizure control and other benefits on sleep and behavior. Further studies are being conducted, including the effects of CBD on children with epilepsy and other conditions that produce seizures.
Alcoholism
People who suffer from alcoholism can reap potential benefits with CBD as well. CBD has been used to negate the effects of binge alcohol use on neurodegeneration and alcohol-induced cognitive decline. Studies were conducted on rodent models but show promise for human use of CBD to treat alcoholism and some of its side effects.
Migraines
There's also good news for people who suffer from chronic headaches and migraines. Use of CBD has been proven beneficial in their treatment. Cannabinoids have been shown to modulate and interact at many pathways linked to migraines and cluster headaches.
Many potential therapeutic uses of CBD have yet to be discovered. Clinical trials are currently being conducted in the study of CBD on depression, schizophrenia, seasonal affective disorder, and other psychoactive disorders. The therapeutic uses of CBD to treat diabetes are also being studied. All studies are showing promising potential.
It should be noted, however, that the United States Food and Drug Administration (FDA) has not approved the use of CBD for the treatment of any condition. You should consult a qualified healthcare practitioner before using CBD to treat medical conditions.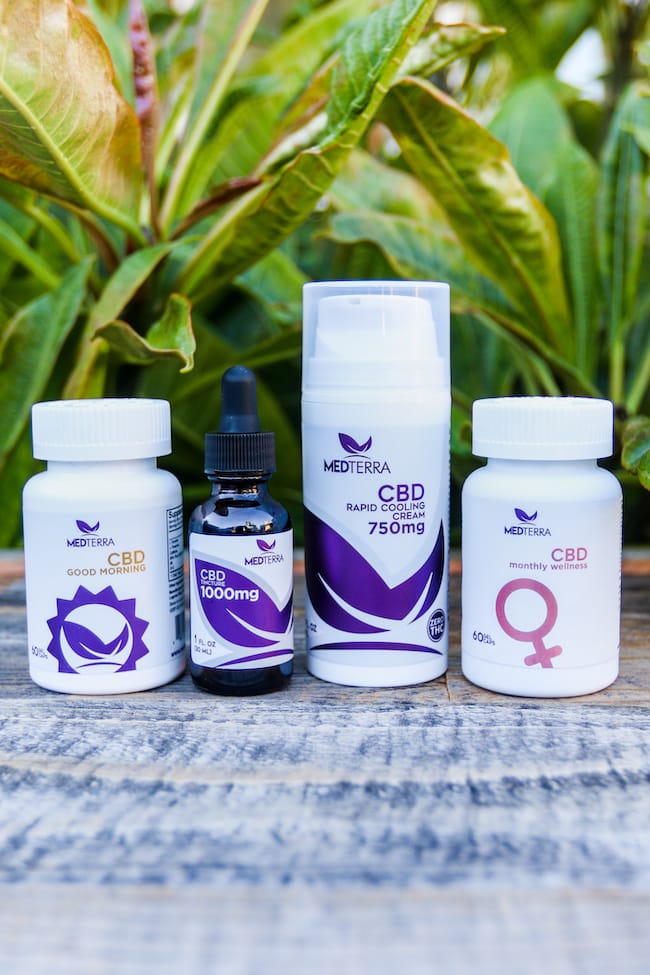 How Does CBD Work?
CBD cannabinoids attach themselves to cannabinoid receptors in the body, known as the endocannabinoid system. Many of the receptor sites are found in the brain. These receptors (CB1) are linked with coordination and movement, mood and emotions, stress response, cognition, energy and metabolism, appetite, and memory. Receptors not found in the brain (CB2) are linked more with pain, inflammation, and immunity.
When we take in endogenous cannabinoids from CBD, we activate the endocannabinoid system. These endocannabinoids attach to the cannabinoid receptors within our body activating the various health benefits mentioned above. You can see a visual representation of the endocannabinoid system here.
Is CBD Legal and Where Can I Find It?
Despite its link to cannabis and marijuana, CBD is legal in all 50 states…sort of. There are five states that completely outlaw CBD: Idaho, South Dakota, Nebraska, Kansas, and West Virginia.
However, use of CBD cannot be denied to those who wish to purchase it from elsewhere. You won't find CBD products for sale in these five states. And, technically, you could get into some trouble for possession of CBD if you live in these states (though enforcement of CBD laws seem to be of very low priority).
The loophole around the outlaw of CBD products is that if they're derived from hemp, they aren't considered a controlled substance and are completely legal.
It's important to note that only four states require testing of CBD products for potency and purity: Washington, Oregon, Colorado, and Alaska. These states allow for CBD distribution in licensed retail cannabis stores but must pass state-mandated lab tests to assure they meet their packaging claims. Purity and potency testing will likely become more widely required as more states adopt lax marijuana laws.
CBD products can be ordered online from many retail outlets and can be shipped legally to all 50 states. The most common form of CBD is found in therapeutic oil tinctures and capsules. You can also find CBD pain ointments, beauty products that contain CBD compounds, wax concentrates that can be added to vaporizers, and edible CBD products like gummies, cookies, and candies.
Who Should Not Use CBD & What are Potential Negative Side Effects?
Again, I feel that it's important to emphasize that while CBD has not been proven to be addictive or have adverse side-effects, it's still not approved by the FDA for treatment of medical conditions. Please consult a medical professional if you decide that you want to try using CBD to treat a medical condition, and be sure to make sure that CBD does not have any known interactions with other medications or supplements you might be using. Some reported side effects can include: dry mouth, dizziness, lightheadedness, and tiredness.
How Much CBD Should I Take?
The amount of CBD recommended should be adapted to each individual. The general recommendation is 25mg taken twice a day. However, genetics, health conditions, age, medications, and a multitude of other factors can influence how much a person should take.
As with most supplements, it's a good idea to start low and work up. Remember to talk to your qualified healthcare practitioner before starting any supplement, including CBD!
My Experience Using CBD
I was first exposed to the idea of using CBD when I attended a health expo back in 2016. My husband dragged me over to the booth out of curiosity. After talking to one of the reps at the booth and learning that CBD isn't psychoactive, we both decided to take a sample dose. As promised, we didn't experience any highs. We bought a bottle and took it home with us. Since that time, we've both used CBD on a regular basis.
I have found it to help reduce my anxiety and joint pain, while my husband noticed improvement in his sleep. It should be noted that more is not always better when taking CBD. My husband noticed lightheadedness when he tried a higher dose, although I have not experienced any negative side effects. What worked for both of us is to start with a low dose and then slowly work up.
Recommended CBD Brand
As mentioned above, the company that I've been using is called Medterra. You can see the variety of products offered here, including tinctures, capsules, pain cream, sleeping pills (currently sold out), and CBD isolate. Use code CLEANEATING during check-out for 20% off (I will get a small commission on any purchases using this code).
There are a few reasons why I trust and recommend Medterra CBD products.
Medterra grows its hemp in Kentucky and so it has control over the process from seed to sale. I feel good knowing I am supporting a product made in the United States.
Medterra products are all 3rd-party tested to make sure they have zero THC and meet all quality standards, including Federal and State legislation. That 3rd-party testing is really important to me.
The products are easy to use! I have tried the tincture and the pain cream and find them to fit easily into my lifestyle. I take the tincture both in the morning and at night, and I use the pain cream on my hand when my joints hurt (too much computer time!) and I even use some on my abdomen for menstrual cramps.
Here's a video with information about using CBD oil for pain and anxiety:
Pin this article about using CBD oil for anxiety, insomnia, and pain to your favorite Pinterest board to save it for later:
I'd love to know your experiences or interest in using CBD in the comments. Feel free to ask any questions as well, and I'll do my best to answer them!
Additional references:
 Iffland K, Grotenhermen F. An Update on Safety and Side Effects of Cannabidiol: A Review of Clinical Data and Relevant Animal Studies. Cannabis Cannabinoid Res. 2017 Jun 1;2(1):139-154. doi: 10.1089/can.2016.0034. eCollection 2017. Review. PubMed PMID: 28861514; PubMed Central PMCID: PMC5569602
Bergamaschi MM, Queiroz RH, Zuardi AW, Crippa JA. Safety and side effects ofcannabidiol, a Cannabis sativa constituent. Curr Drug Saf. 2011 Sep1;6(4):237-49. Review. PubMed PMID: 22129319.