9 Best Decaf Drinks at Starbucks (Coffee, Tea, and More)
This post may contain affiliate links which won't change your price but will share some commission.
Starbucks is more than just a place to get caffeinated drinks. There are some fantastic decaf coffee drinks, teas, and more. Even if you're avoiding caffeine, you can try these Best Decaf Drinks at Starbucks on your next visit.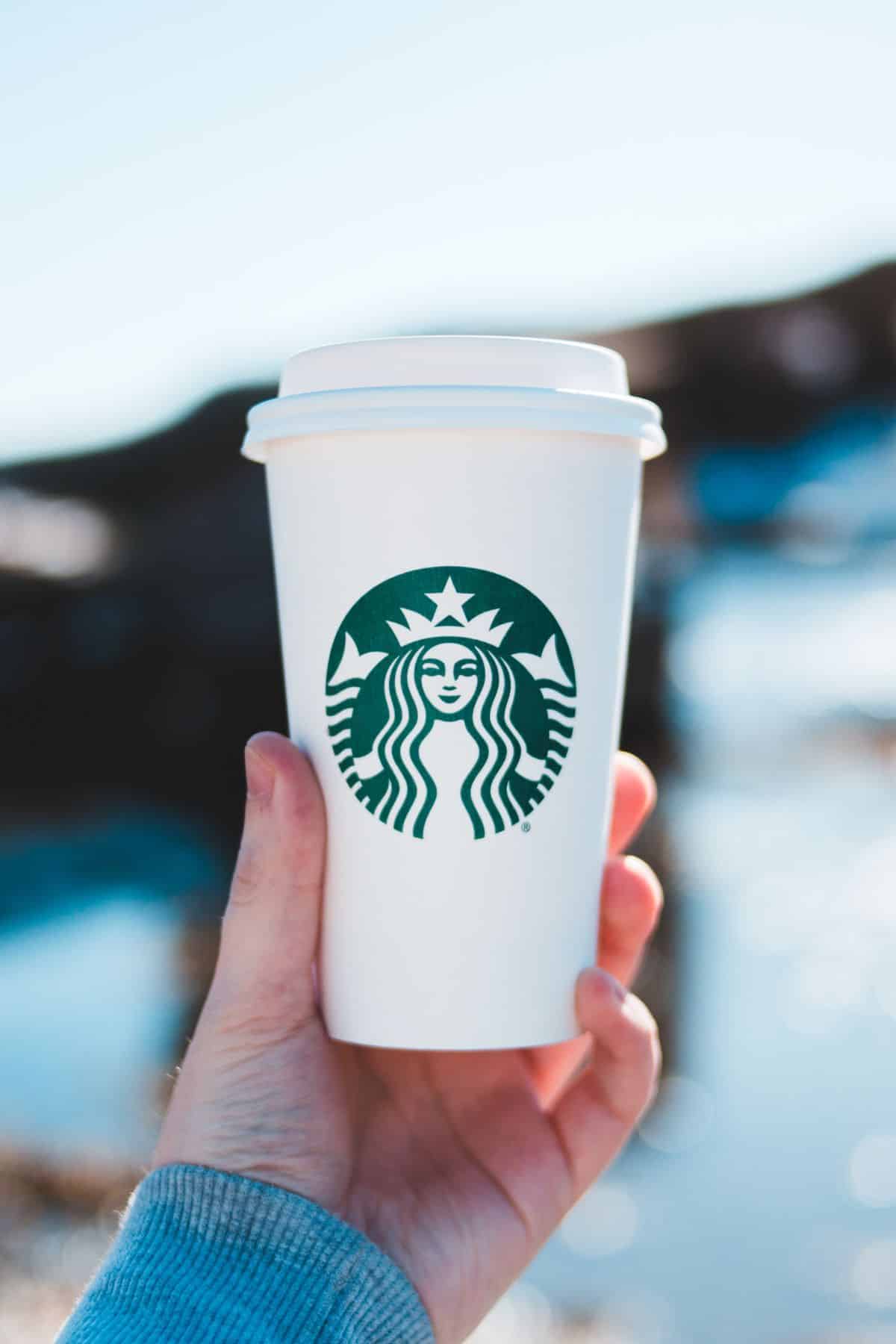 Overview of Caffeine-Free Options
Whether you limit your caffeine intake in the afternoon or are completely caffeine-free all the time, you can still find delicious, flavorful drinks at Starbucks to quench your thirst and cravings.
The following decaf options include coffee, tea, and more.
There is a beverage here to satisfy everyone's preferences – sweet, tart, dairy-free, iced or hot, there's something for everyone.
Best Caffeine-Free Starbucks Drinks
Caffeinated drinks don't work for everyone. For some people, caffeine intake can cause increased anxiety, jitters, and inability to sleep. In some cases, too much caffeine can even be toxic or even fatal.
So, if you're trying to stick with caffeine-free options, I've come up with this list of the nine best decaf drinks at Starbucks. You might also like my articles on the best decaf organic coffee and the best decaf instant coffee if you want to make it at home.
You can use this list to order a decaffeinated drink at your local coffee shop as well. They may not have all the options that Starbucks has, but you can use this list as a guide.
Note: the photos don't necessarily represent the actual drinks at Starbucks.
1. Strawberry Crème Frappuccino
If you're in the mood for something sweet, fruity, and completely caffeine-free, try the Strawberry Crème Frappuccino from Starbucks. It's made with whole milk, ice, and strawberry puree, then blended and topped with a dollop of whipped cream.
If you want a dairy-free option, you can order it with your preferred non-dairy milk and ask for it without the whipped cream. This drink is more of a dessert on a special occasion, but at least now you know that is is caffeine-free.
2. Vanilla Bean Crème Frappuccino
This decadent decaf frappuccino drink is made with vanilla bean syrup, milk, and ice, and blended together. It's served with whipped cream and vanilla bean powder and is basically a less-thick milkshake. And, of course, it has no caffeine.
For a dairy-free drink, ask for your favorite non-dairy milk alternative and omit the whipped cream. The vanilla bean powder is vegan. This iced sweet treat is delicious all year round. For a lower-sugar option, ask for sugar-free vanilla syrup instead of the vanilla bean syrup.
3. Pike's Place Decaf Coffee
Pike's Place is the original roast of Starbucks and is available in stores across the globe. The decaf version is no different, other than being nearly caffeine free! Decaffeinated coffee can still have about 3 mg of caffeine in it.
This robust blend is delicious hot or iced, and you can customize it with a splash of your preferred milk option and preferred sweetener. It's also delicious with a pump of vanilla syrup.
This medium roast is the only decaf coffee Starbucks serves in-store, but you can purchase bags of other decaf roasts in whole-bean or ground form at any Starbucks.
4. Mint Majesty Tea
This herbal blend of cool mint and lemon verbena is caffeine-free and delightfully soothing. It's great any time of day! It's great for the evening wind-down as well as a calm start to your morning.
You can add your preferred sweetener if you like it slightly sweeter. Pour over ice for another refreshing drink on a hot day. This drink is caffeine-free and dairy-free.
Most herbal teas have no caffeine and are an excellent choice if you need to avoid caffeine.
5. Peach Tranquility Tea
Lightly sweet and super fruit-forward, the Peach Tranquility tea is made from peach, candied pineapple, chamomile blossoms, lemon verbena and rose hips. Have a taste of summer all year round, and enjoy hot or iced.
It is lightly sweet thanks to the candied pineapple, but for even more sweetness add your favorite sweetener option. This is also caffeine-free and dairy-free.
6. Caramel Apple Spice
This fall favorite is available year-round. Made with steamed apple juice and cinnamon dolce syrup, and topped with whipped cream and caramel sauce, this drink is delicious and nostalgic of candied apples. Enjoy hot or iced.
If you'd like a dairy-free option, omit the whipped cream and caramel sauce. For a lower-sugar option, ask for less cinnamon dolce syrup, or omit the syrup and top with cinnamon powder instead. This drink is caffeine-free.
7. White Hot Chocolate
This white hot chocolate is reminiscent of hot chocolate without any caffeine because it is made with white chocolate, not regular chocolate. It's made with milk, white chocolate mocha sauce, and topped with whipped cream. For a little extra flavor, ask for it with cinnamon or peppermint topping.
This beverage is harder to make dairy-free because the white chocolate mocha sauce has dairy in it, but a similar beverage would be a milk steamer with your favorite flavor of syrup added. Try an almond milk steamer with vanilla syrup.
8. Blended Strawberry Lemonade
The blended Strawberry Lemonade is tart and sweet, like a mouthful of summertime. This is made with lemonade, strawberry puree, crème frappuccino syrup, and blended with ice.
For a slightly less sweet option, omit the crème frappuccino syrup. This drink is caffeine-free and dairy-free.
9. Iced Passion Tango Tea
This iced tea is made from an infusion of hibiscus flower, cinnamon, apple, licorice root, and lemongrass. Served over ice, it's refreshing without being too tart or too sweet.
If you prefer a sweeter tea, add your favorite sweetener and stir! These flavors are spicy and sweet, but still mellow enough to enjoy in the evening. This is caffeine-free and dairy-free.
FAQs
Does decaffeinated coffee have caffeine?
Yes, decaf coffee still has trace amounts of caffeine. Depending on the decaffeination process, the beans will be 97%-99% caffeine-free, which amounts to an 8-ounce cup of coffee containing as much as 3 mg of caffeine.

If you want a truly decaf hot drink, try herbal tea or this recipe for Herbal Coffee.
Does Starbucks have decaf espresso?
Yes, Starbucks does offer decaf espresso, and you can order any of their espresso drinks with decaf espresso. However, even a shot of decaf espresso is not completely caffeine-free.

Decaf espresso can contain around 10 milligrams of caffeine, so if you're trying to stay away from caffeine or be completely caffeine-free, it's best to stick to the other beverages on this list.

Regular espresso shots have a caffeine content of about 60 mg per 1-ounce shot.
Does Starbucks offer Swiss water process decaf coffee?
Starbucks uses the direct contact method to decaffeinate their coffee beans. While FDA-approved, this method does use a chemical solvent to remove the caffeine from the coffee beans.

To learn more about Swiss water-processed decaf coffee, read my review of Best Organic Decaf Coffee Brands.
Does French press coffee have caffeine?
French press coffee can be made with regular or decaffeinated ground coffee. So, you can make French press coffee with or without caffeine. See my related list of the Strongest Coffee Drinks at Starbucks.
You may also want to check out this list of gluten-free Starbucks foods.
Don't Miss These Coffee Resources
Conclusions
There is life before coffee! Start your day with one of these caffeine-free drinks from Starbucks that's full of flavor. Or, if you are looking for an afternoon pick-me-up that doesn't have caffeine, treat yourself to one of these caffeine-free beverages from Starbucks. They're flavorful and satisfying without adding any extra buzz.
If you like this post, consider following me on social media so we can stay connected. I'm on Facebook, Pinterest, Instagram, and YouTube!
This post may contain affiliate links which won't change your price but will share some commission. We are participant in the Amazon Services LLC Associates Program, an affiliate advertising program designed to provide a means for us to earn fees by linking to Amazon.com and affiliated sites.