Today is Healthy Vegan Friday where I share the top whole food, plant-based blog posts from our weekly blog link-up party. First, I'd like to present the top three reader favorites:
1. Diet Guru Red Flags from Stuffed Veggies:
2. Chocolate Chip Cookie for One from Spabettie: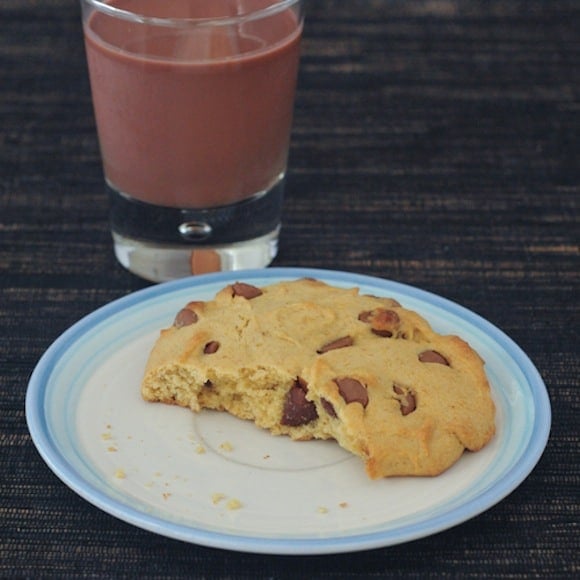 3. What I Ate at Burning Man from The Taste Space:
Congrats to the three fantastic bloggers who created these posts and recipes!
Next, I want to give you my favorites with the caveat that I look for recipes made using minimal oil, salt, or added sugars. Here they are:
1. Best Easy Dessert – No-Bake Mint Chocolate Protein Bars from The Healthy Maven:
2. Best Use of Tofu – Savory Tofu Quiche from Plantivores:
3. Best Update to a Smoothie – Chunky Monkey Smoothie Topper from Green Thickies:
I always see a few other stand-outs that I like to give honorable mention to:
Minimalist's Ultimate Trail Mix from Eat Well. Party Hard.:
Can't Be Beet Smoothie from Hello Veggy!:
Easy No-Peel Creamy Applesauce from Tessa the Domestic Diva:
Thanks, everyone, for making this event a success! If you have a recipe to share, just add your link below the thumbnails below and I can't wait to see what's in store for next week, especially as we are starting to get into fall foods.
Conclusion:
I lied yesterday, today is not my last Vegan MoFo post. I decided to do a dedicated wrap-up post tomorrow Monday with some of the highlights and challenges of this annual event.
Until then, happy Friday, and don't forget to enter my Vega One giveaway here!
Want more of Carrie on Vegan? Connect with me on Facebook, Twitter, Pinterest, Instagram, or Google+.
And, if you have an iPhone or iPad, be sure to download my recipe app, Vegan Delish, featuring over 130 healthy, whole food recipes.