This post may contain affiliate links which won't change your price but will share some commission.
Last Updated on
This post shares tips for how to grow a self-watering, patio summer garden for vegetables or fresh herbs.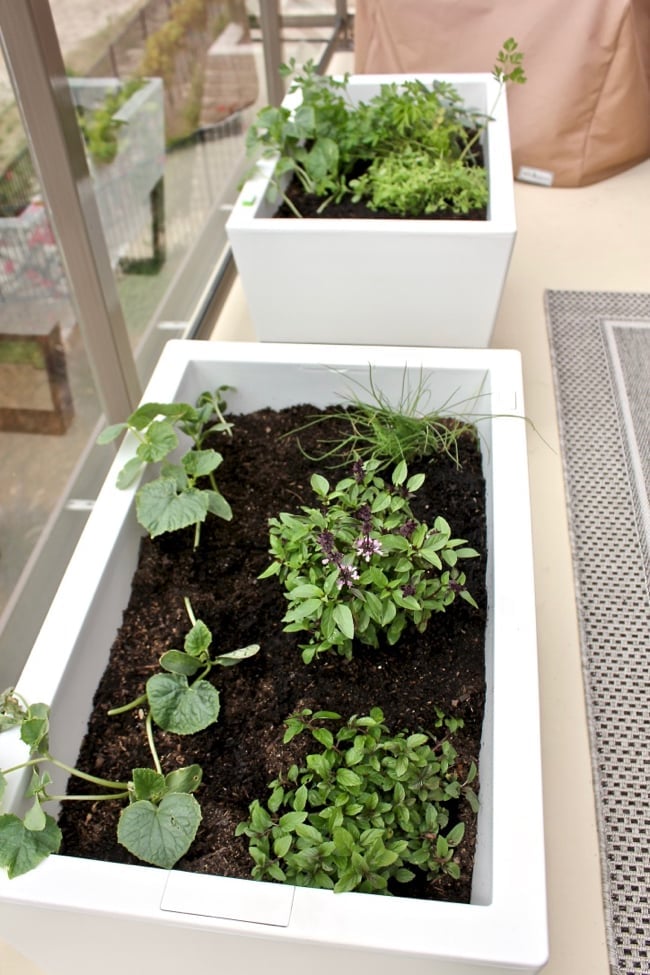 How to Plant and Grow a Patio Garden
Growing a vegetable garden on a patio or small space is easy, not to mention a fun and healthy activity!
I have never been a gardener or had any experience with growing vegetables, but I was inspired to try it after reading about these beautiful self-watering planter boxes I found online. Glowpear, the company that makes them, is sponsoring a post today for me to do just that (all opinions are my own).
After moving closer to the beach almost four years ago, Alan and I ended up with a much smaller backyard that is actually pretty useless because it's on a slope. We do have a nice patio, though, where we thought we could set up an urban garden.
We bought the GlowPear white resin self-watering planter boxes online and Alan set them up in the living room to get a sense of how big they are before we moved them outside (you can find the dimensions here).
The insides of the boxes are all enclosed so there's no dripping or mess. I used organic soil that already had fertilizer mixed in.
All the watering happens through a vent on the side and the water gets absorbed from underneath into the plants' roots. This makes the planter boxes self-watering which is such a great feature!
Excess water drips into an overflow unit on the side, so you can actually put these inside your house like my friend Candace did:
I went with herbs and cucumbers for my first ever gardening experience. I bought these wooden sticks and used permanent markers to label the plants (here are some similar sticks on Amazon).
I bought small organic starter plants because I didn't feel confident enough to start from seed.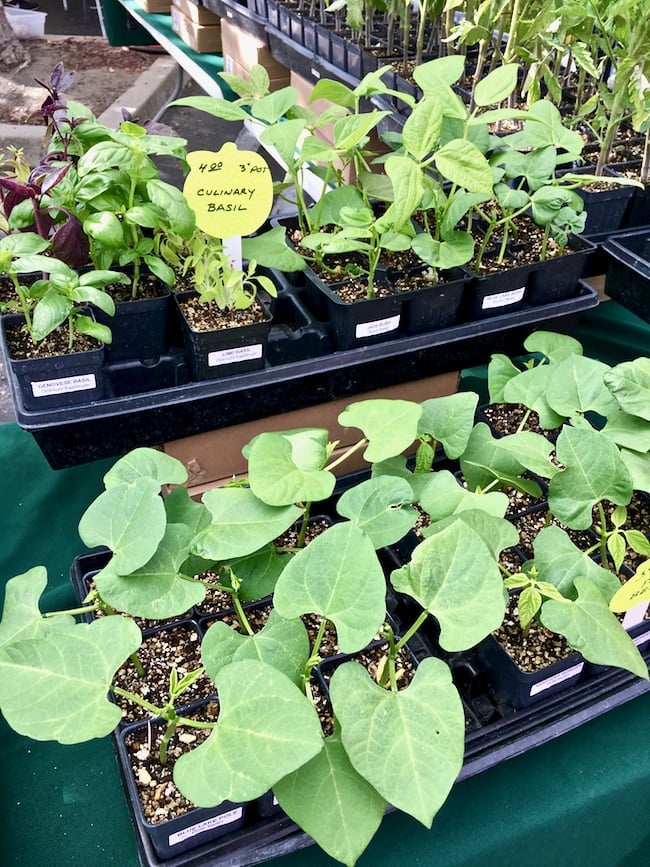 Most nurseries offer certified organic starts, or you can look to your local farmers' market as well.
I later added some trellises for the cucumbers that went absolutely nuts:
Proof that patio gardening works with my very first cucumber!
I've so been enjoying the fresh herbs, and the cats are blissed out with all the fresh catnip from their little corner of the planter box.
I'll probably plant a fall/winter garden at the end of this season, but for now, I'm so enjoying the edible greenery, especially the cucumbers and herbs.
To help you in your set-up of a patio summer garden, I've created this helpful checklist (some affiliate links included).
1. Build or purchase your planter boxes to fit your small space.
I highly recommend the self-watering GlowPear Urban Garden planter boxes OR the GlowPear MiniBench.
2. Fill the planter boxes with organic soil that has fertilizer mixed in (this is a good brand).
Using a quality organic soil with fertilizer will ensure that your garden is organic and will nourish the plants as quickly as possible.
3. Plant your vegetable starters with about 4-6 inches of space between each plant. Herbs may only need 2-3 inches of space between each plant.
Summer vegetables that work well in containers include herbs, tomatoes, cucumbers, squashes, and melons. Here's a complete list of summer vegetables that work well in containers.
4. Give your new plants a good watering, and fill the self-watering vents if you are using a self-watering planter.
You will probably need to re-fill the self-watering vessel about every 5-7 days, depending on how hot your climate is.
5. Your new plants should start growing in a few days and you should have your own vegetables within a few weeks!
When you're ready to harvest, use sharp scissors to snip off the herbs or vegetables and give them a rinse in the kitchen before consuming.
Here are some commonly asked questions about growing a patio summer container garden.
How often do patio or urban gardens need to be watered in the summer?As often as every day! That's why I prefer the self-watering containers.
How long will it take for vegetables to grow in a container? It varies for each vegetable, but you will likely be able to harvest your first vegetables within 4-6 weeks. Herbs can often be harvested in a week or two.
Do I need to use certified organic seedlings and planter mix? It's always a good idea if you are concerned about pesticides.
What do I do with my fresh produce? If you're looking for healthy recipes, please do check out my free recipe index here; all my recipes are gluten-free and dairy-free. You might like specifically my Chilled Strawberry-Cucumber Soup or my Dilled Pea Soup!
Here's a pinnable image in case you want to save or share this post on how to grow your own patio garden: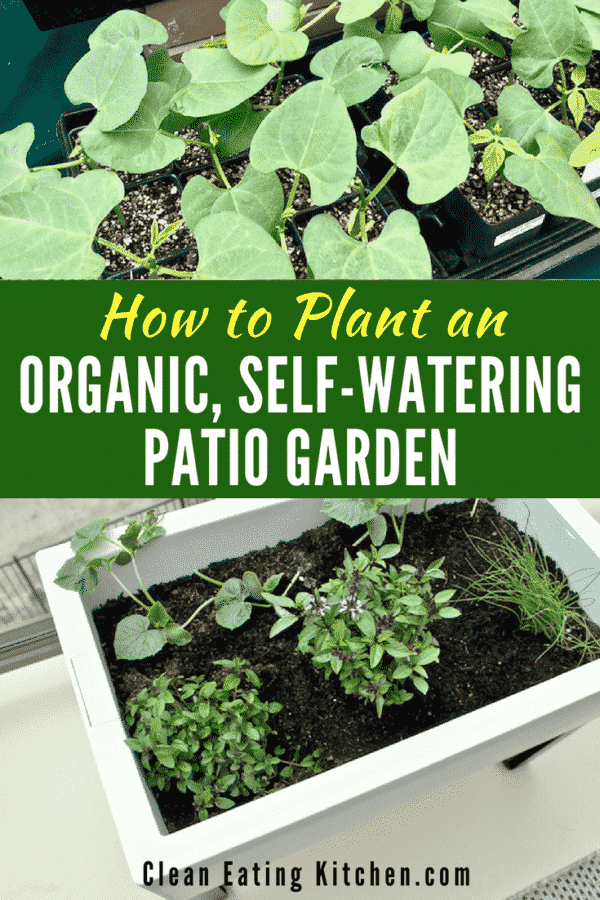 Don't miss a post! Join my weekly newsletter list to get all the latest news and recipe links delivered directly to your inbox.
Sign up now and unsubscribe at any time. I will never sell your name or spam you, I promise!