Best Clean Eating Websites & Whole Food Blogs (2022)
This post may contain affiliate links which won't change your price but will share some commission.
This list includes 15 of the Best Clean Eating Websites and Whole Food Blogs where you can find healthy recipes and tips. Learn from the experts and get inspiration for your journey to better health.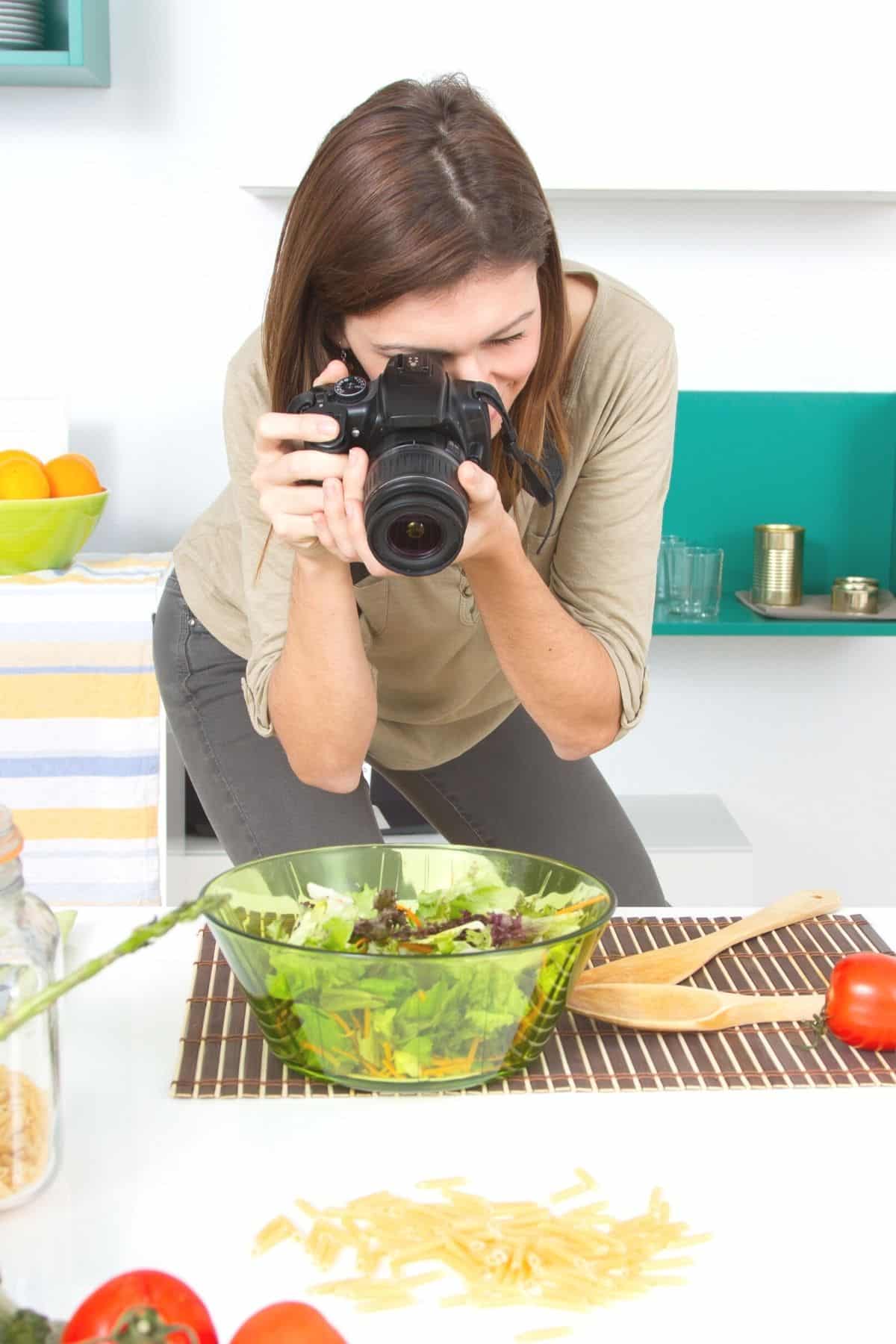 Best Clean Eating Websites & Whole Food Blogs
These blogs are among my favorites for their focus on clean eating and whole foods. I've been faithfully reading many of them for 10 years and longer!
Whether you're looking for vegan, vegetarian, gluten-free, dairy-free, clean eating, keto, low-carb, or grain-free recipe websites, then this list will have you covered.
When it came to selecting the very best clean eating blogs for 2022, I picked websites that have been around for at least several years, publish regularly, share a variety of recipes and cooking techniques, and are easy to navigate.
And, of course, my main requirement was that each of these sites shares yummy, whole food recipes that don't use a lot of processed ingredients or added sugars.
Now, onto the websites! I've included a summary of each of the best whole food blogs with links to each one. Of course, if I've left off one of your favorites, please share it in the comments.
Clean Eating Kitchen is run by me, Carrie Forrest! I have a master's degree in public health with a specialty in nutrition. Most of all, though, I've documented my recovery from PCOS, autoimmune disease, and thyroid cancer through the healthy recipes on my site.
I focus on using real food ingredients and my recipes are gluten-free and dairy-free. Learn more about my health transformation and sign up to get my Clean Eating Quick Start Guide.
Cheryl at 40 Aprons focuses on healthy and easy. Eating healthy really doesn't have to be difficult, and she takes the steps to make sure you can replicate her recipes. The site is bright and clean and lets the recipes shine. There is a nice menu where you can sort by your dietary concern or flavor cuisine, which makes it fast to find something to make for dinner tonight.
I am lucky enough to call Cheryl a friend and I highly recommend checking out her site.
If you are gluten-free, definitely check out Lindsay's blog. She has training in nutrition, which means her recipes are sure to be focused on keeping you healthy. She includes meal plans to make sure you can stay on track no matter what foods your family enjoys. I've been reading Lindsay's blog since the early days and it's one of my favorites.
Sometimes we just want to revert back to our childhood comfort foods, and there's nothing wrong with that! Megan takes all the classics and ups their nutrition so it almost feels like you are getting away with something. I love the simplicity of her recipes and her photos are always lovely too.
Fit Foodie Finds is delightful because it isn't just food and recipes. In addition to devouring their delicious dessert recipes, you can also find out the best in workouts, beauty, and travel. Life is for living and they have you covered on every aspect.
Lisa focuses on minimalism and "living clean." This isn't some strict format to follow, though. She's all about doing what you love, eating what your body loves best no matter the current fad, and keeping recipes as close to their original foods as possible.
When you focus on keeping things simple, you can learn to live your best life without a lot of effort. Lisa is also a YouTube star and it one my list of the best healthy YouTubers.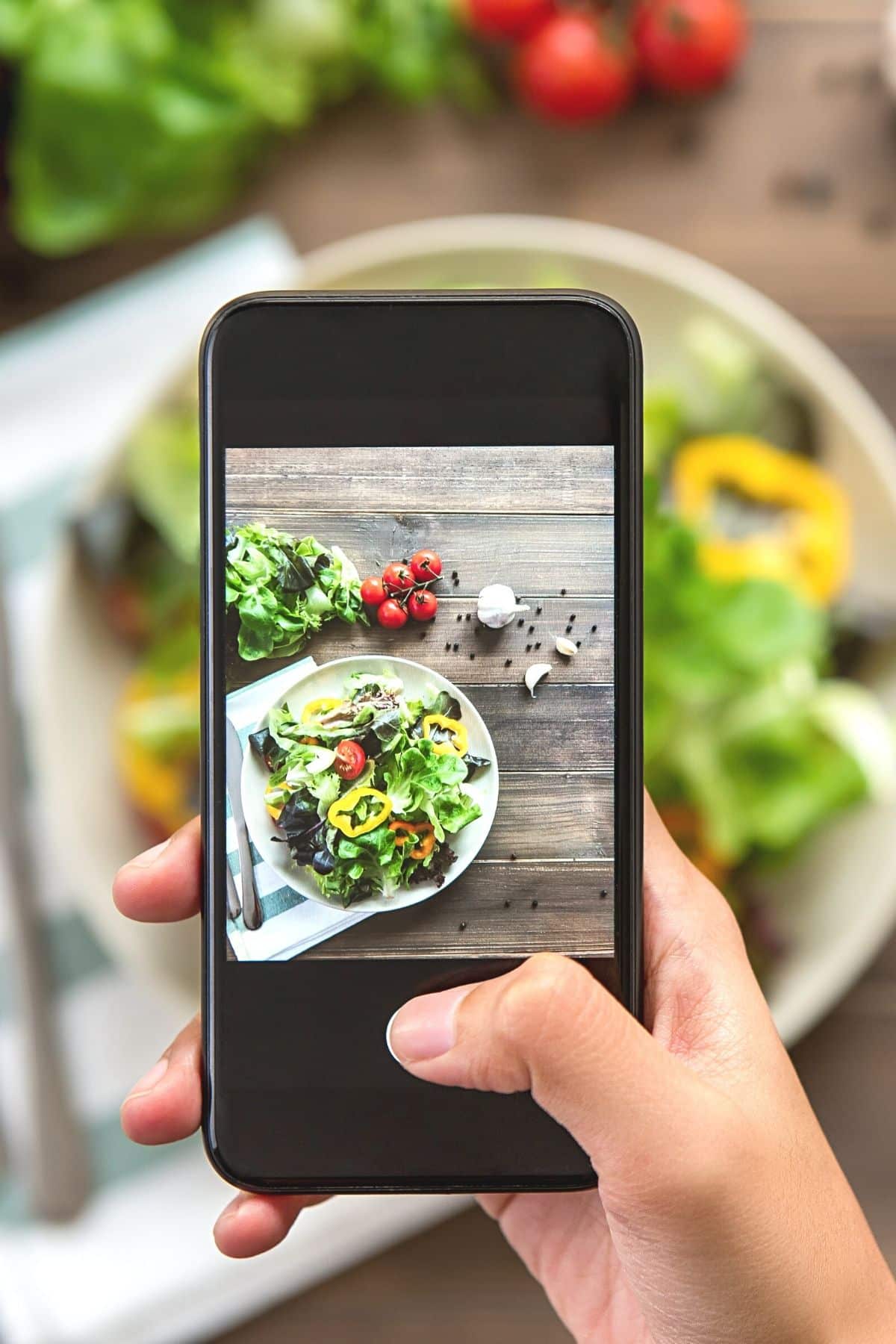 If you're vegan or want to eat more plant-based, this is the site for you! Scrolling the homepage is like flipping through a gorgeous magazine spread. Especially if you are new or exploring a diet change, I encourage you to browse her Guide section.
There are many fun and exciting vegan ingredients that may be tricky to use when you are starting out, but Jessica will walk you through them all so you can be confident in the kitchen.
Jeanine's site is absolutely gorgeous and her photos are stunning. This site focuses on eating in-season produce, which can really help you enjoy the flavors and see what plant-based-eating is all about. Because Jeanine and her husband focus on produce, you get a rainbow of food when you visit and it just makes me smile to look at it.
This is a one-stop-shop for Whole30 and Paleo living. If you are starting out on one of these diets, it can be really overwhelming deciding what you "can" eat, especially if you also want to focus on real food versus convenience foods.
I love, too, that Justin and Erica focus on the entire body for wellness, and also include how a healthy community can help your personal healthy lifestyle as well. I interviewed Erica on my podcast too!
Monique shares a lot of her heart in her blog. I love that she can share her struggles and how she learned that it really is best to be who YOU are, and not who anyone else thinks you should be. There is a great balance of healthy recipes alongside delicious desserts for when you just need a comforting treat.
She is also a great resource for moms wanting to find their healthy balance.
I love when dietitians share their insights. That education is so important, and is often something that is lacking when we consult with a medical doctor or are looking into health issues.
But true health begins from within, and Stacie and Jessica are fans of simple ingredients coming together in flavorful, easy recipes. If you are feeling overwhelmed with a healthy lifestyle, their Meal Prep section can guide you on planning and prepping your week so health is within reach.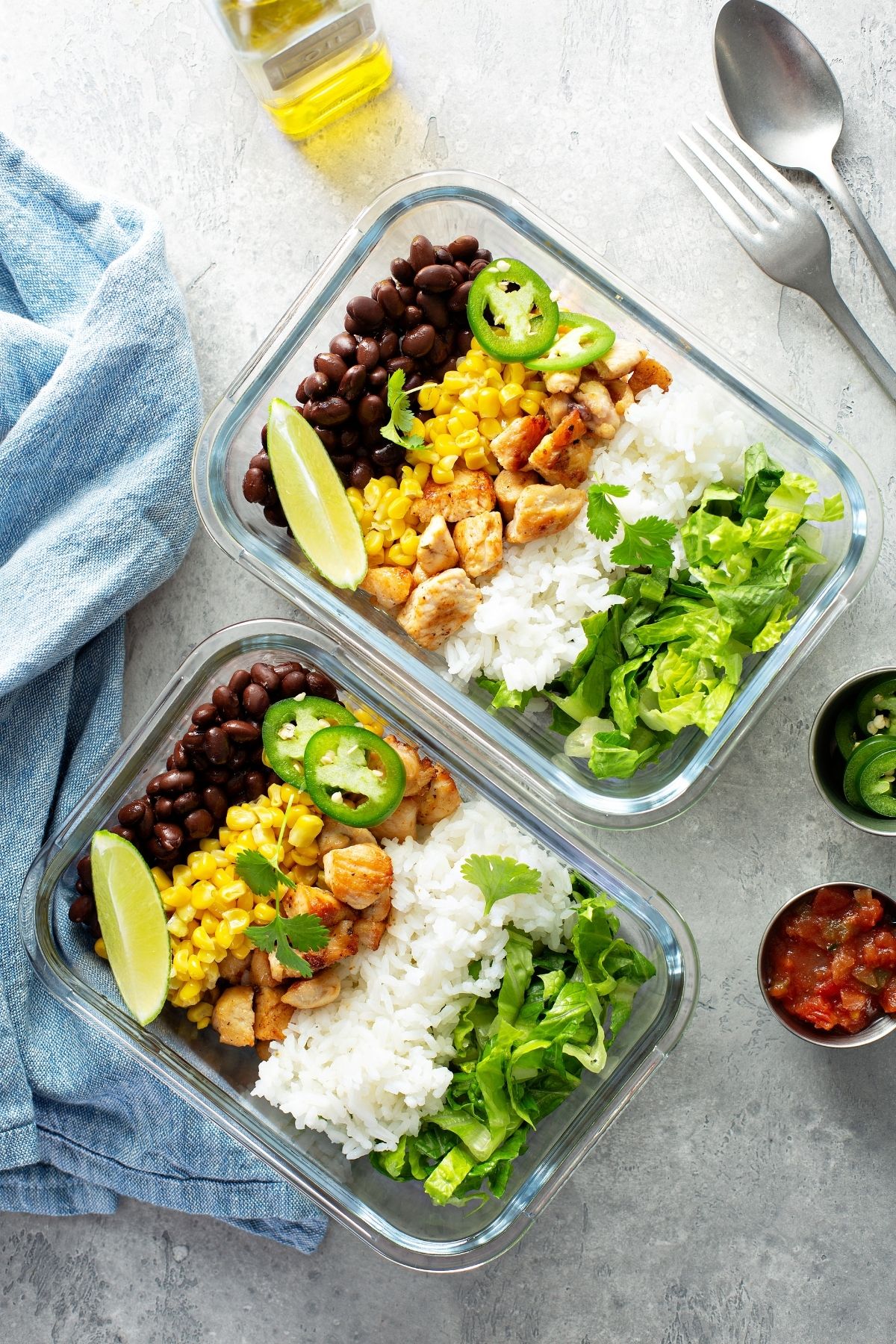 Liz got fed up with how she was feeling and wanted to switch to a healthy eating lifestyle. She understands how sometimes you can get caught up in buzzwords and complicated recipes. That's why her blog focuses on using minimal pantry staples to eat healthy and not spend all day in the kitchen.
No one wants to be stuck in the kitchen all day, so this is another blog I recommend wholeheartedly for meal planning and prep when you want to make an easy lifestyle change.
Brandi makes things easy, because it's much easier to stay on track and focused when you can add consistency in the kitchen. She's big on timesavers like using an air fryer to make delicious tasting food fast. There's even a section on fun drinks, no matter what style you like to indulge in.
Lisa and Jason came from the "Standard American Diet" and transformed their family's way of eating. It's great to see them getting their two daughters in the kitchen, and it can help you get your family switched as well. They don't have any formal training but have done all the research and are passionate about keeping families healthy.
I was lucky enough to hear Lisa and Jason speak at a food blogging conference many years ago, and I've kept up with their website ever since.
Gina is well known for her recipes that hit up all the details of any "diet" you can think of. But unlike others who turn to artificial ingredients to fit those diets, her recipes focus on being fast and easy, and lightening up classic comfort foods.
This is a great source of recipes for any diet you might need, whether it's following Weight Watchers, avoiding allergens, or going low-carb.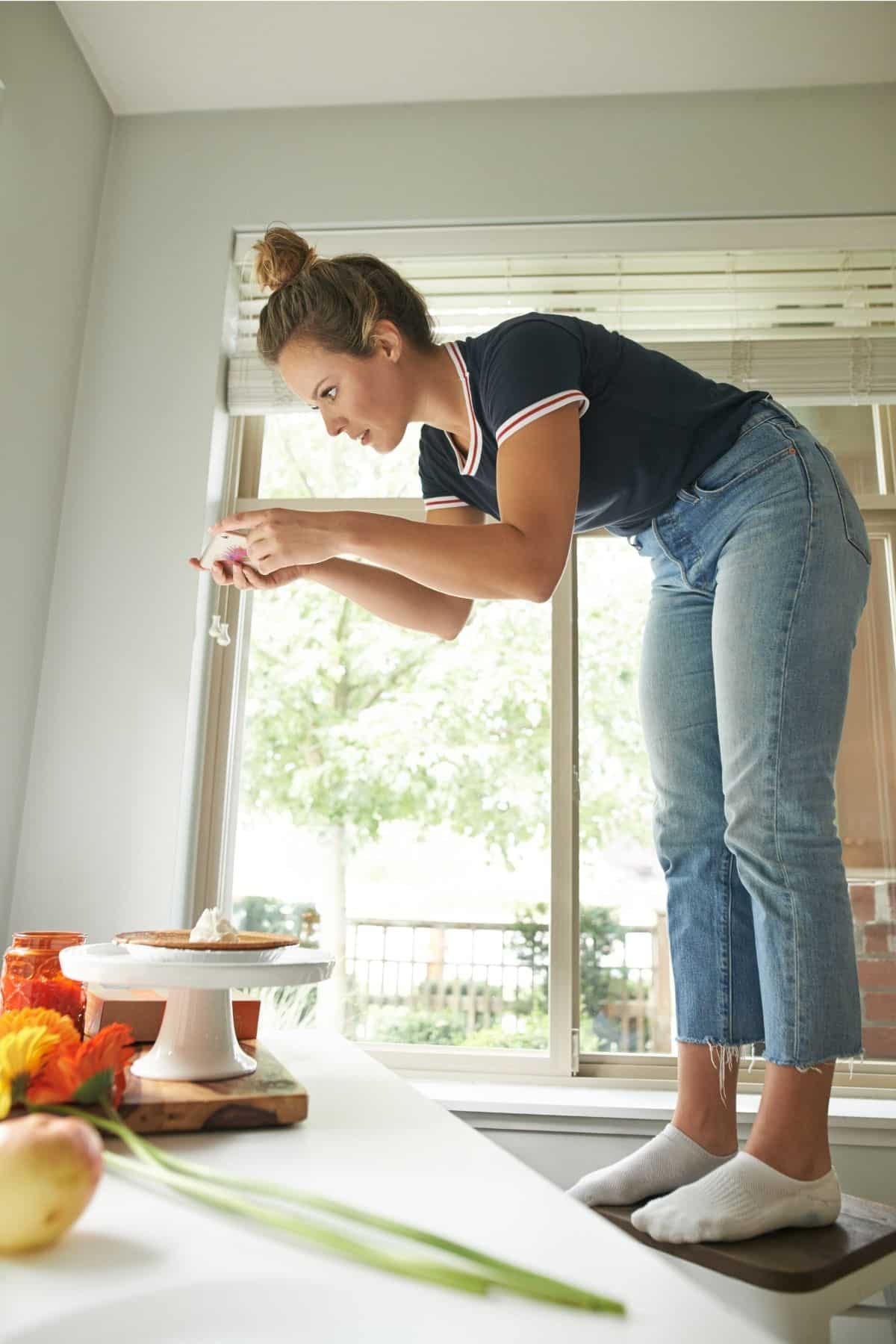 New Sites to Keep an Eye On!
I'm always looking for new blogs to read and I also have a passion for mentoring new and new-ish bloggers.
The two blogs listed below are excellent and are worth keeping an eye on as they most certainly will be growing.
Addison has a large Instagram following and her recipes are on-point. She specializes in paleo and paleo-ish recipes, and her photos are lovely too. Addison has been working hard on her blog and it truly shows.
Carolyn is a former pastry chef who found out she has Celiac disease. Rather than let her cooking skills go to waste, she has found an outlet in creating fantastic gluten-free recipes.
If you are in the same boat or you know someone who has to be gluten-free but who doesn't want to compromise on taste or quality, then you must check out her site.
Conclusions
I hope you have found some inspiration from these clean eating websites! I am constantly amazed by the high quality of content from bloggers as a whole. I know some readers complain about ads on websites, but you have to admit that having so much free content is worth having to scroll past an ad.
Blogs are here to stay and they will undoubtedly continue to offer fantastic recipes, videos, and entertainment. Please share your favorite clean eating websites in the comments.
If you like this post, consider following me on social media so we can stay connected. I'm on Facebook, Pinterest, Instagram, and YouTube!
This post may contain affiliate links which won't change your price but will share some commission. We are participant in the Amazon Services LLC Associates Program, an affiliate advertising program designed to provide a means for us to earn fees by linking to Amazon.com and affiliated sites.