About
Welcome! I'm Carrie Forrest, MBA, MPH, and creator of Clean Eating Kitchen.
I'm a blogger, food photographer, and cookbook author with a master's degree in public health from the University of Massachusetts, Amherst, with a specialty in nutrition.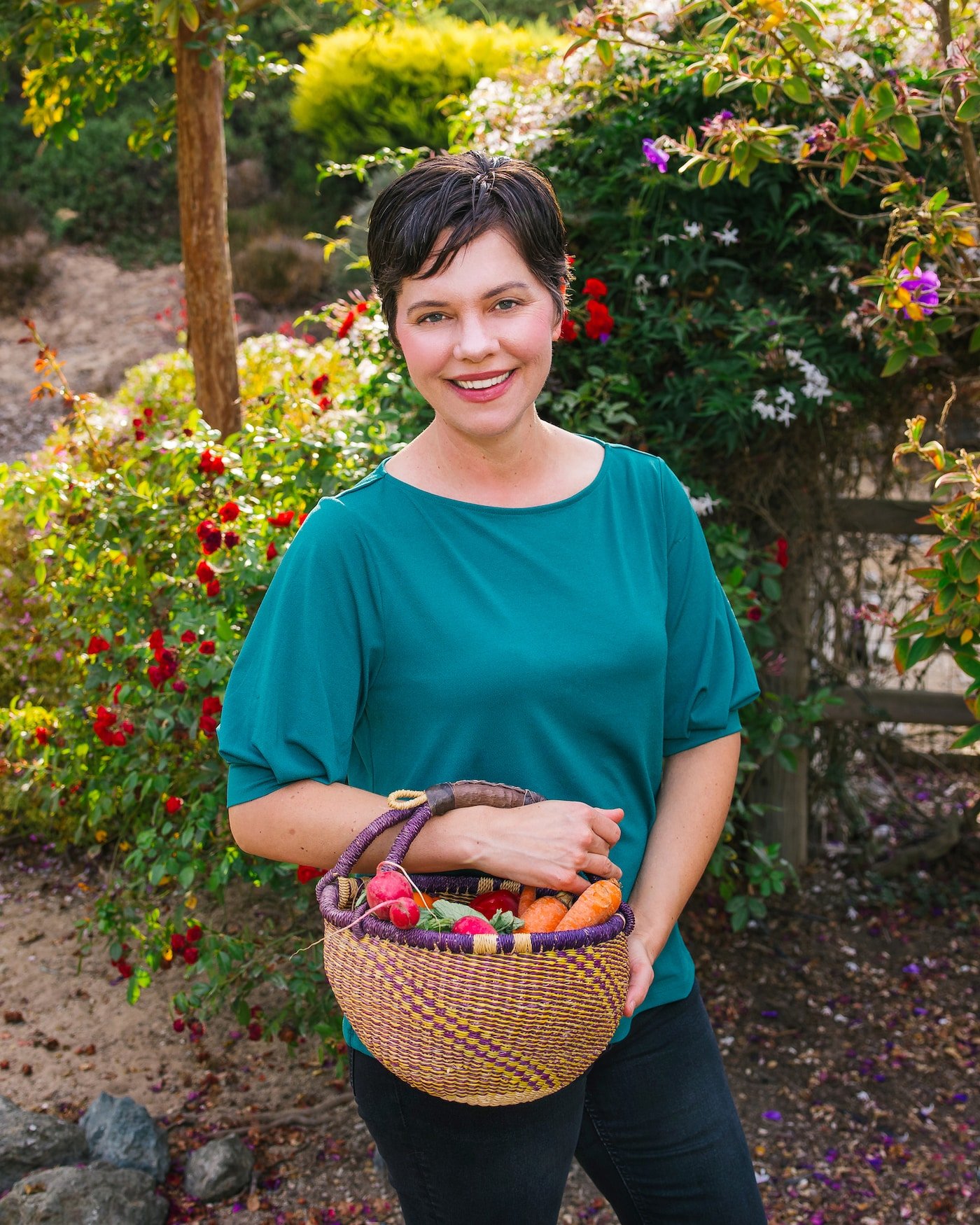 Clean Eating Kitchen
Clean Eating Kitchen is a healthy food blog dedicated to easy and delicious recipes that are 100% free, printable, and offered with step-by-step photos and nutrition data.
Every recipe featured on the site is made with gluten-free and dairy-free options to help make them as accessible to as many people as possible.
Whether you have food allergies or sensitivities or you just want to eat healthier, my goal is to provide you with lots of high-quality recipes to help you feel your best.
From my experience, once you start eating home-cooked meals made with real food ingredients and not a lot of processed foods, then you should start feeling better and having more energy.
That said, this website is not intended to solve health problems, but it's really meant to inspire you to cook more wholesome, real food recipes at home!
Research shows that people who cook and eat more often at home eat healthier overall.
Read more about getting started with clean eating.
My Professional Background
How did I become a blogger?
I actually started blogging way back in 2009 to document my health journey, including the healthy recipes I was making. At that time, blogging was just a hobby and a fun way to connect with like-minded people.
My professional background prior to blogging was in non-profit healthcare fundraising and product marketing. I also have a master's degree in business administration from the University of Southern California's Marshall School with a specialty in marketing and entrepreneurship.
Over the years, I've been lucky enough to continue blogging, grow a loyal readership, and develop my hobby into a full-time career.
I'm also published cookbook author, including the Healthy Meal Prep Instant Pot Cookbook and The Quick & Easy Healthy Cookbook. You may also want to check out my recipe ebook 5-Ingredient Clean Eating Recipes.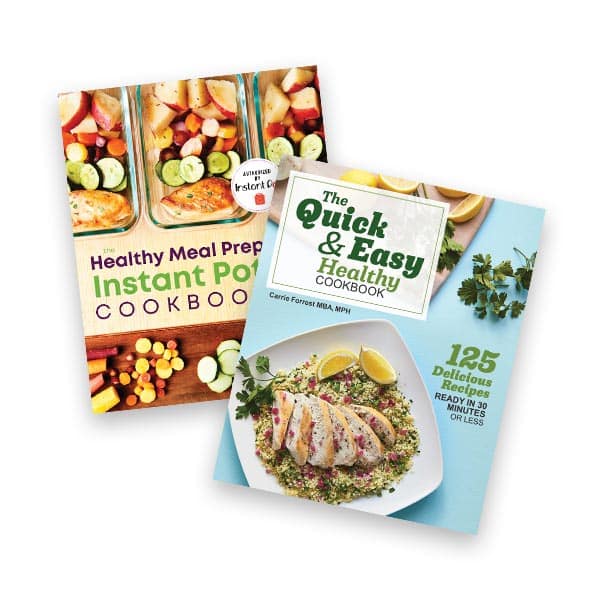 Carrie's Health Issues
I know what it feels like to be overwhelmed with health issues. Starting in my late 20s, I started having panic attacks, fatigue, and unexplained weight gain, but I didn't know where to start.
I didn't understand the connection between food and health until decades later and after I had developed a long list of health issues, including PCOS, Hashimoto's thyroiditis and then thyroid cancer.
Where I Am Now
Over the course of my health recovery journey, I became more and more interested in learning about nutrition. I went back to school and earned my master's degree in public health.
Read more about my health transformation.
For many years, I had to be on a strict gluten-free and dairy-free diet. As my health improved, though, I was slowly able to expand my diet. I do still eat a clean eating diet with little to no processed foods. I am mostly gluten-free and dairy-free as well.
Thankfully, I have gotten most of my symptoms under control and I have not had any recurrence of my cancer that was treated in 2012. My health is not perfect, but most days I am able to live my life normally and with the energy and zest that I feel is part of who I am.
Whether you are currently struggling with a health issue or you just want to eat healthier to prevent getting a disease, I hope my story inspires you to realize that you are capable of healing and feeling better. My focus is on sharing recipes, tips, and resources to make your journey easier.
Influences
I live on the Central Coast of California which is rich in agriculture. I am heavily influenced by the amazing farmers' markets which run year-round. The seasonal produce is very inspiring and makes me want to cook with lots of fresh and local ingredients.
Even though I'm originally from Oklahoma, I am very much a California girl now! My food could be considered California Cuisine because of its emphasis on seasonality and freshness.
Additionally, I try to keep my recipes simple and with a health component in mind. The best recipes are ones that taste great but also help us feel good. Some examples include my Peanut Butter Cauliflower Smoothie (you've got to try it to appreciate how good it is), my Beet Juice recipe, and my Celery Juice recipe.
You could absolutely say that I'm a bit of a health nut! 🙂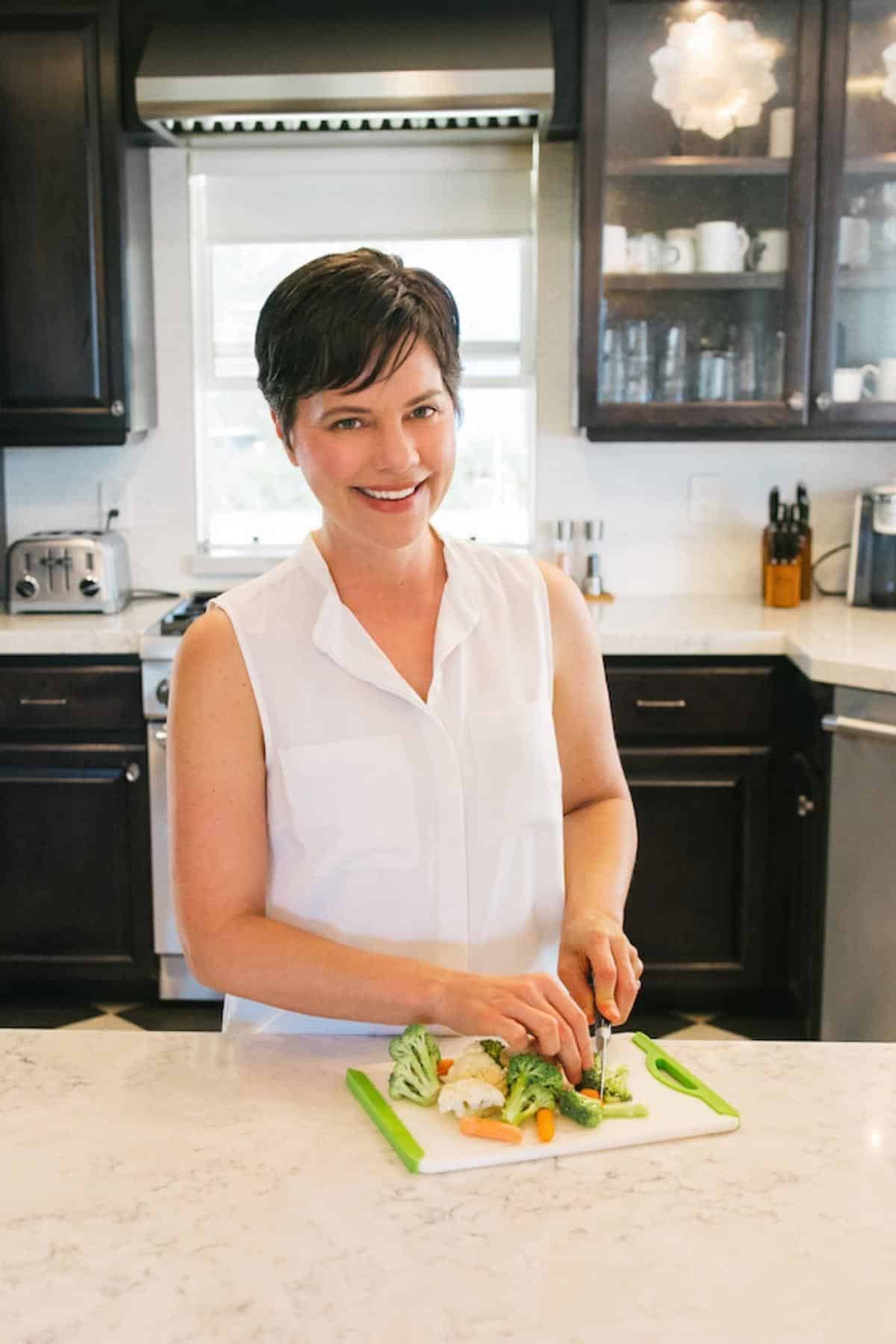 Ultimate Goals
My ultimate goal with my blog, videos, and social media sharing is to inspire you to cook healthy meals at home. I also really want to help other women with chronic illness feel better using a real food diet.
I do that by sharing clean eating recipes on my blog, writing a weekly newsletter, and interacting with communities on Facebook, Instagram, and YouTube.
Personal Life
I live with my husband, Alan, with our two rescue cats on the Central Coast of California. I love vacationing in Hawaii, but I also just love being at home creating recipes and following creative inspiration where it takes me.
In my spare time, I like to go hiking and visit farmers' markets. I'm also learning how to play the violin.
Fun Facts About Me
A few fun facts about me include:
I've been blogging since 2009 and can't imagine doing anything else at this point! I absolutely love my job and am always inspired and challenged by the industry.
I played the piano for most of my young life through college, but I ultimately got tired of it. Then, in 2018 I picked up the violin, not realizing how difficult of an instrument it is to learn. I take lessons for the violin and it's a fun challenge that I enjoy.
I did not learn how to cook until my early 30s. And, to be honest, I don't love cooking, but I do love eating fresh and healthy meals that help me feel my best.
One of my favorite activities is to go into small health food stores and cafes and just to poke around and be inspired. I especially love the smell of fresh juice bars!
I'm kind of obsessed with Hawaii. It's my absolute favorite place to travel and I feel like I'm a completely different person when I'm there (probably because I'm forced to relax).
I am also not a natural photographer. I find food photography to be one of the hardest parts about being a food blogger. I took all my own photos from 2009 to 2021. Now I work with several talented photographers who help with the pictures on my site.
FAQs
What advice do you have for new bloggers?
Try to find a niche where you have expertise and can stand out from the crowd. Make sure to showcase your background and skills. Learn about search engine optimization (SEO) and finding lower competitive keywords.
Can I ask you about a health issue?
I am not qualified to answer specific personal questions about health issues. Please ask your healthcare provider about medical or health questions.
Where do you get inspiration for blog posts?
All around me! I often try to re-create recipes that I enjoy while traveling. And I am inspired to write about certain health topics that I see being discussed in mainstream media or on social media. I also do "keyword research" which means I do an analysis on certain topics or recipes to try to find ones that aren't being covered by other blogs.
Carrie's Favorite Recipes
Contact Me
Again, I'm so glad you are here! I hope you find lots of inspiration and recipes to help fuel your healthy lifestyle.
If you run into any issues or have questions, just ask! I can be reached through e-mail: carrie@cleaneatingkitchen.com
Finally, the very best way to stay in touch is to sign up to receive my weekly newsletter. That way, you'll never miss a post! After you sign up, I'll send you a welcome email with additional free resources to help you on your journey.
If you like this post, consider following me on social media so we can stay connected. I'm on Facebook, Pinterest, Instagram, and YouTube!
Note: this post is for informational purposes only and is not intended as medical advice. Please consult your healthcare provider for recommendations related to your individual situation.