Welcome! I'm Carrie Forrest, MBA, MPH in Nutrition, creator of Clean Eating Kitchen. 
My Mission is to Help You Feel Better
I'm a clean eating specialist with a master's degree in public health nutrition and over 10 years of experience writing about food and women's health issues.
Whether you're fighting a chronic health issues or you're just looking to have more energy and feel like yourself again, then you've come to the right place. The recipe and tips you'll find on my website are all designed to help you take control over your health so you can live vibrantly.
I know what it feels like to be overwhelmed with health issues because that was how I felt just a few years ago. I knew that my body wasn't working right, but I didn't know where to start. That's why I'm committed to offering easy recipes and practical tips for busy women recovering from chronic disease.
Are You Overwhelmed With Health Problems?
As I mentioned, I know what it feels like to be overwhelmed with health problems. Mine actually started quite early in life. While the first few years of my life were stable, but then my dad's financial bankruptcy turned my childhood upside down. My parents were in chronic stress and our lives were a disaster.
I lived with my aunt and uncle for about a year when I was 11 before moving from Oklahoma to California to be with my parents and younger sister. For most of my adolescence, we lived around the poverty line. I ate mostly processed foods, and turned to sugar binges to manage my own stress and lack of stability in my home life.
I've Overcome a List of Health Problems
I didn't understand the connection between food and health until decades later and after I had developed a laundry list of health issues, including Hashimoto's thyroiditis and then thyroid cancer. Some of my other health struggles have included:
Polycystic ovarian syndrome (PCOS)
Chronic migraines
Weight problems and fatigue
Irritable bowel syndrome (IBS)
Eating disorders
Allergies and food intolerances
Anxiety and panic attacks
It seems pretty overwhelming looking at that list, but I know so many other people are suffering, too. If you're feeling down because of an endless list of issues, I can honestly say that I know what that feels like.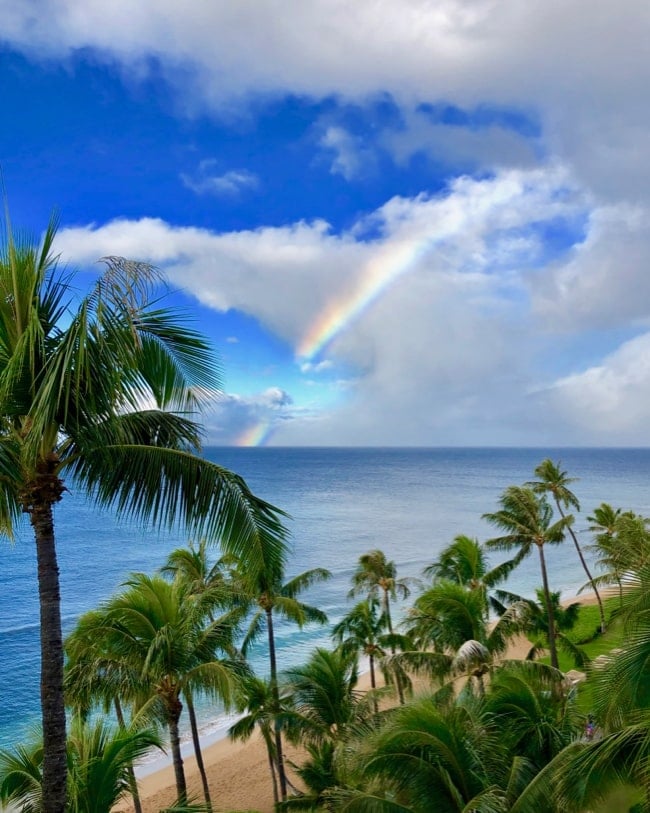 My Health Journey
My health really started to fall apart in my late 20s. By that time, I had finished college and had met a wonderful, stable man who later became my husband. I worked full-time and later earned a scholarship to attend graduate school, but this busy pace of life exacerbated the health issues I had been set up for earlier in life.
I finally started to understand the connection between food and health after seeing the movie Super Size Me, the one where the guy eats McDonald's for 30 days. I was so inspired by this movie that I went back to school to study nutrition in 2004.
I Thought Strict Dieting Was the Answer: It was Not
My health journey has not been easy. At first, I was really looking for a magic bullet to help me with my chronic panic attacks, migraines, fatigue, weight gain, and lack of a menstrual cycle. I saw Alicia Silverstone on the Oprah show back around 2010 talking about her new vegan book. I grabbed a copy, thinking that maybe a plant-based diet was the key.
I took things too far by jumping on the super-strict vegan bandwagon, thinking that this diet would be the answer to all my health problems. While I benefited from adding more vegetables to my diet, I ultimately decided that such a strict diet was not supportive to my mental or physical health (you can read more about the specifics of what happened here).
Thyroid Cancer Diagnosis
Along with all of the other problems and troublesome symptoms, in 2012 I was diagnosed with thyroid cancer. It was a devastating blow. I was already pretty far along on my health journey, and never expected to be diagnosed with cancer. I had surgery to remove the tumor and spent another several years trying to get my energy back.
Thyroid disease can really rob you of your well-being. I know because I suffered from Hashimoto's for at least 10 years before I was diagnosed with thyroid cancer. So, I've experienced all of the symptoms of being hypothyroid and it is a nightmare. Fortunately, in 2016, I found a functional medicine physician who specializes in thyroid problems and who was able to help me find the right dose of supplemental thyroid hormone to help me feel well again.
Where I Am Now With Clean Eating
At this point, I am gluten-free and dairy-free, and follow what I like to call a "clean eating" approach. Staying gluten-free and dairy-free helps keep my PCOS and inflammation in check. I eat lots of fruits, vegetables, animal protein, healthy fats, nuts, seeds, and some legumes and grains like rice and buckwheat. I try to avoid refined sugars, but without being obsessive about it. See my entire clean eating recipe index.
Overcoming Disordered Eating Patterns
It took a lot of self-growth and help from other health specialists to let go of my guilt and fear around my food choices. I also had to find comfort during hard times without turning to food (either binge-eating or under-eating).
The struggle was worth it because my disordered eating patterns have really diminished and I now feel healthy, strong, and vibrant most of the time. I can't describe how freeing it is to not obsess about food anymore.
Finding Better Health
Thankfully, I am over 7 years cancer-free and my PCOS, migraines, anxiety, IBS, and allergies are under control. My health is not perfect, but most days I am able to live my life normally and with the energy and zest that I feel is part of who I am.
I hope my story inspires you to take control over your health and realize that you are capable of healing and feeling better.
My Ultimate Goal
My ultimate goal with my blog, videos, and social media sharing is to inspire and inform your health journey, so that you feel strong and vibrant. I do that by sharing recipes and resources, along with my my informative blog posts, weekly newsletter, and communities on Facebook, Instagram, and YouTube.
I'm also a published cookbook author. In 2019, my first real cookbook was published, the Healthy Meal Prep Instant Pot Cookbook. It became a best-seller on Amazon on the day it was released! I am so grateful to have another way to share my recipes and knowledge with the world.
My Professional Background
Just in case you were wondering, my professional background is in non-profit healthcare fundraising and product marketing. I have masters degrees in business administration from the University of Southern California and in public health nutrition from the University of Massachusetts, Amherst.
I've been honored to be an invited panelist at the BlogHer Main and Food Conferences in 2013 and 2014, as well as the Women's Conference hosted by the Motion Picture Television Fund in August, 2018. I have spoken on numerous podcasts and webinars on clean eating nutrition and holistic healing.
My Personal Life
I'm an INFJ on the Myers-Briggs personality assessment which means I'm an introverted, intuitive, feeling, judger. I'm most comfortable in a therapist/advisor type of role where I feel like I'm using my skills to change the world for the better.
I live I live with my husband, Alan, with our two rescue cats, Dottie and Dash, on the central coast of California in a beautiful, sleepy beach town called Pismo Beach. I'm originally from Oklahoma, but I've lived in California since I was 12. I love vacationing in Hawaii, but I also just love being at home creating recipes and following inspiration where it takes me.
In my spare time, I like to go hiking and visit farmers' markets. I'm also learning how to play the violin.
Contact Me
Again, I'm so glad you are here. I hope you feel as if you found a friend who understands at least some of what you might be going through.
If you run into any issues or have questions, just ask! I can be reached through e-mail: carrieATcleaneatingkitchenDOTcom,
Finally, the very best way to stay in touch is to sign up to receive my weekly newsletter. That way, you'll never miss a post! After you sign up, I'll send you a welcome email with additional free resources to help you on your journey.
I'll never sell your name and you can unsubscribe at any time.
Last Updated on