Podcast
Clean Eating for Women is a podcast to inform and inspire your journey to health, with a focus on nutrition and holistic healing.
Podcast episode listing and links to show notes.
You don't have to have a smartphone to listen; just click through on the link and you can listen from your browser!
Subscribe on Apple Podcasts | Google Play | Android
With thousands of downloads in its first few months of release, Clean Eating for Women is filling an important need for information, resources, and inspiration regarding women's health from a holistic perspective.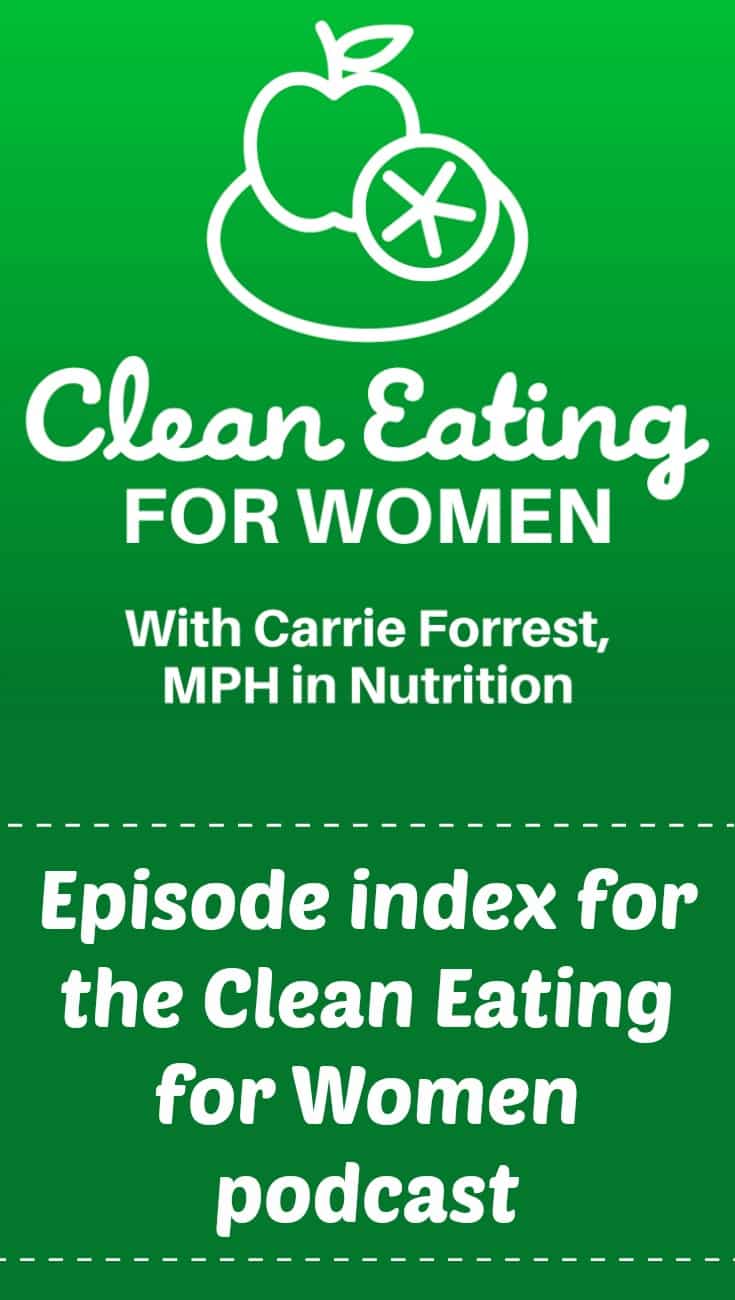 What listeners are saying about the Clean Eating for Women podcast:
"Carrie has a great personal story that lends to her authenticity and caring way of sharing nutrition info. She is all about getting out of the "diet" mindset, and instead focuses on individuality and supporting women's hormones and emotional health with real food and healthy habits" – Healthy Living in CA from Apple Podcasts & iTunes
"I've followed Carrie's journey for quite some time and love how honest and genuine she is with her blog and now her podcast. I can't wait to listen more and learn with all your guests!" – Natalie H. from Apple Podcasts & iTunes
"A wealth of information on living a clean eating lifestyle. Great info in the green smoothie episode." – Dnbgurly from Apple Podcasts & iTunes
And, don't miss my round-up of the Best Health Podcasts for Women!
If you like this post, consider following me on social media so we can stay connected. I'm on Facebook, Pinterest, Instagram, and YouTube!
Note: this post is for informational purposes only and is not intended as medical advice. Please consult your healthcare provider for recommendations related to your individual situation.