What is Clean Eating? 
The truth is, there isn't one standard definition of clean eating. One that I came up with is:
Clean eating includes real, whole foods most of the time, choosing organic and sustainable options whenever possible. Clean eating also means selecting foods that meet one's individual needs.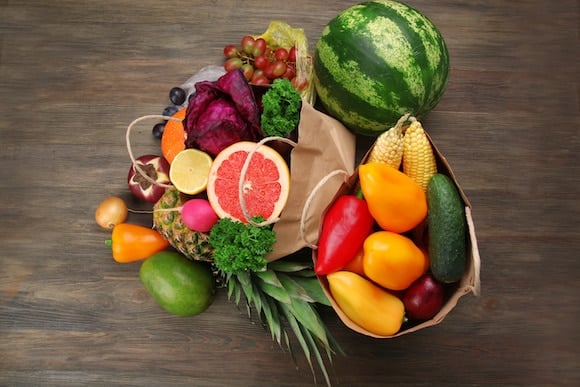 So, by that definition, clean eating isn't limited to one particular diet, such as vegan, plant-based, or paleo. 
Letting Go of Unnecessary Restriction
In the past, I've put labels on my diet as a way of wrapping my head around my ideas of optimal nutrition and enjoying the benefits of communities that gather around a label. Ultimately, though, I end up rebelling or outgrowing the restriction of a certain label, so I try to be more flexible now. You can read in detail about my health transformation and the various health issues I've dealt with. 
It's also taken me a long time to realize that my health flourishes when I am less concerned about someone else's definition of a healthy or optimal diet, and more about what works for my needs right now.
My Clean Eating Recipes
That said, all of the recipes on my blog continue to be both gluten-free and dairy-free, mostly because those are common food intolerances. Gluten comes from wheat, but there are other grains and food products that contain gluten. And, just for definition's sake, dairy includes milk, cheese, yogurt, and any other product made with or from the milk of an animal.
I try to offer many different types of options for my recipes, since everyone has differing needs. 
Going Gluten-Free & Dairy-Free
Many people can feel better after just a few weeks of eliminating gluten and dairy, and then can add those foods back in later, depending on how they feel. For instance, I do not consume gluten because of my history of autoimmune thyroid disease, and the monitoring of autoimmune blood markers through my healthcare practitioner. I eat dairy products on rare occasions, but even then find that I experience sinus issues, acne, and digestive problems if I eat too much.
For more info on how to get started with a gluten-free and dairy-free diet, check out my clean eating food list with all of my pantry favorites.
Eating For Your Individual Needs
The bottom line is that it's up to you to decide what clean eating means. Maybe you feel best eating the vegan recipes on my blog, or perhaps you need animal protein to maintain your energy. Feel free to experiment with recipes and ingredients (see my full recipe index). Above all, enjoy your food, enjoy the time you spend sharing food with others, and you will no doubt be on a better path to health!
If you like this post, consider following me on social media so we can stay connected. I'm on Facebook, Pinterest, Instagram, and YouTube!