Best Health Podcasts for Women (2022)
This post may contain affiliate links which won't change your price but will share some commission.
If you're looking for podcasts dedicated to women's health, then you've got to check out this list of the Best Health Podcasts for Women. Find informational shows dedicated to women's health and healing.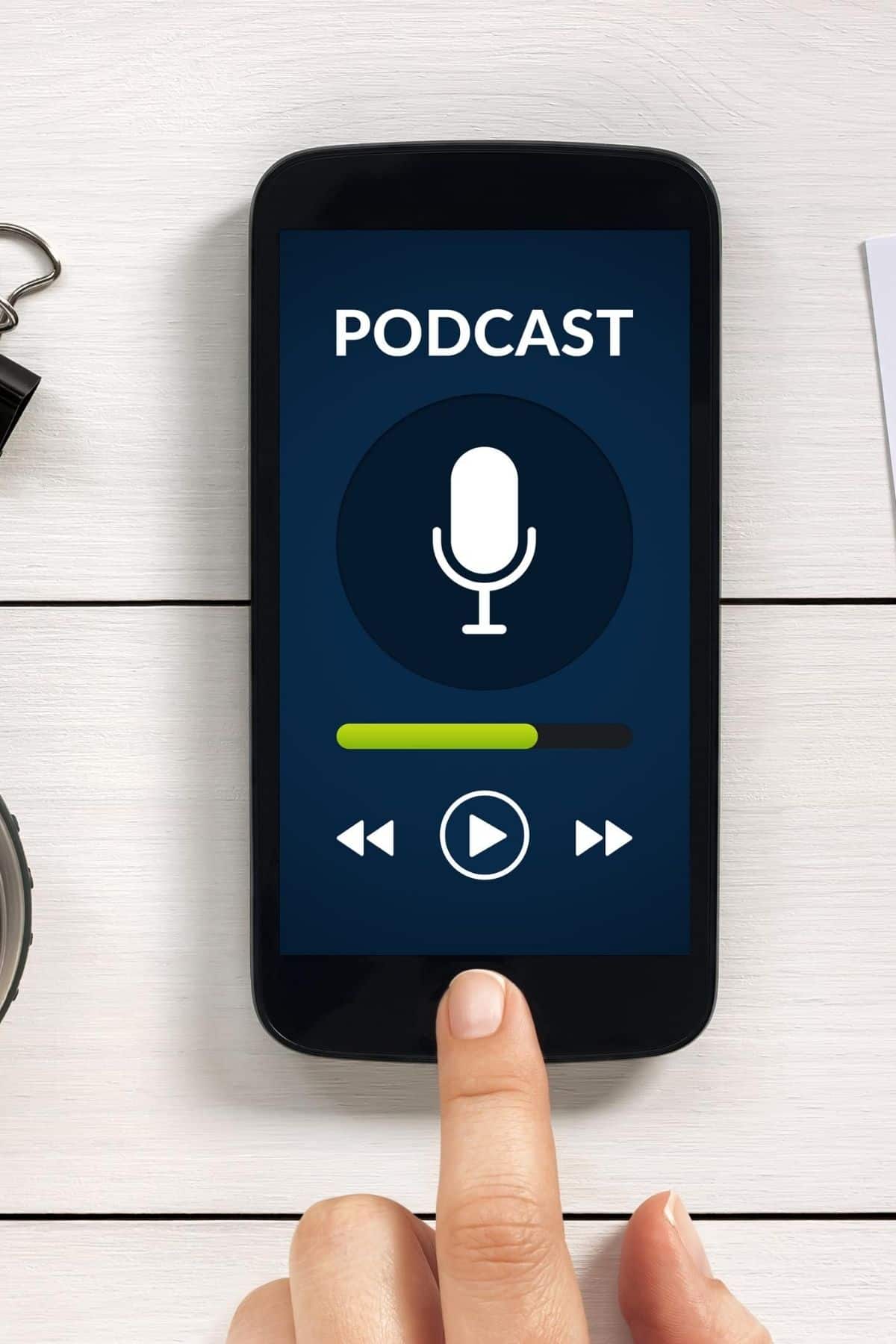 Best Podcasts
This is my podcast! I have a masters degree in public health nutrition, but I'm also a real woman who has used holistic healing techniques and real food to heal my health (learn more about my health journey to recover from PCOS, thyroid disease, eating disorders, and more).
I share my story and interview experts on a variety of topics every week. You can see my current episode index here. Note: the Clean Eating for Women podcast is on hiatus while I continue to grow my blog and YouTube channel, but you can find 41 of my episodes all still available.
If you are over 40 or have any hormone imbalance issues, I highly, highly recommend listening to this podcast from Brooke Kalanick ND, MS, LAc.
Dr. Romm is the author of The Adrenal Thyroid Revolution and is a Yale-trained physician. She has a history of using holistic and alternative health therapies, so I love that she makes natural healing for women's health issues a theme. She also organizes her episodes by health concern, so that makes it helpful to find information on specific issues.
Amy Medling is an expert on managing polycystic ovarian syndrome, and she uses her podcast to present interviews with other experts about this complex disorder. Amy's advice centers around real food and healthy habits which actually applies to all women!
I can't say enough good things about nutritionist Beverly Meyer, and I'm pretty sure I've listened to every single episode of her podcast at least once and sometimes twice.
Talk about smart, savvy, and a straight-talker, Beverly is all of those things and more. This podcast is another "must listen" for women recovering from the Standard American Diet and/or health issues like insomnia, anxiety, and hormone issues.
This podcast is particularly helpful for women under 40, but, honestly, the inspiration from the hosts about body image and balanced nutrition applies to women of all ages.
But, if you are under 40 or know a youngish woman who is struggling with fertility or disordered eating, this one would be a great choice.
If you're dealing with an autoimmune disease, you must listen to this podcast. It's enormously helpful and the host, Eileen Laird, is one smart cookie.
If you're feeling alone or hopeless because of your autoimmune diagnosis, then this podcast will help you find support and resources that can help.
Laura Schoenfeld is a registered dietitian and expert in helping women recover from under-eating. She has so much wisdom and practical advice, and she interviews other qualified experts. Highly recommend!
Runners' Up
This is the podcast of Mark's Daily Apple, with a focus on primal/paleo health. I wouldn't say that every episode is relevant for women, but it is still an excellent resource. This interview about thyroid health with host Elle Russ and Gary Foresman, MD, was a turning point in my health, because it motivated me to get help to manage my thyroid replacement hormone better.
You can also hear my interview on the Primal Blueprint podcast.
This is the podcast of Chris Kresser and it is also an excellent, excellent resource. Chris is a former vegan who had to change his diet and lifestyle to recover his health. This podcast has recently become more technical, but it's great for the very informed and educated patient.
This is another great overview podcast with interviews and resources for those looking to transform their health.
More Clean Eating Diet and Health Resources
Conclusions
I hope you enjoyed this round-up of healthy podcasts focused on women's health. I'd love to know your favorite podcast picks, too. Please do share those in the comments.
If you like this post, consider following me on social media so we can stay connected. I'm on Facebook, Pinterest, Instagram, and YouTube!
This post may contain affiliate links which won't change your price but will share some commission. We are participant in the Amazon Services LLC Associates Program, an affiliate advertising program designed to provide a means for us to earn fees by linking to Amazon.com and affiliated sites.