30+ Best Healthy Soft Foods After Oral Surgery
This post may contain affiliate links which won't change your price but will share some commission.
Whether you've had your wisdom tooth out or a root canal, you might need to eat just soft foods after oral surgery. This article reviews the best soft foods to eat after oral surgery, including some healthy recipes.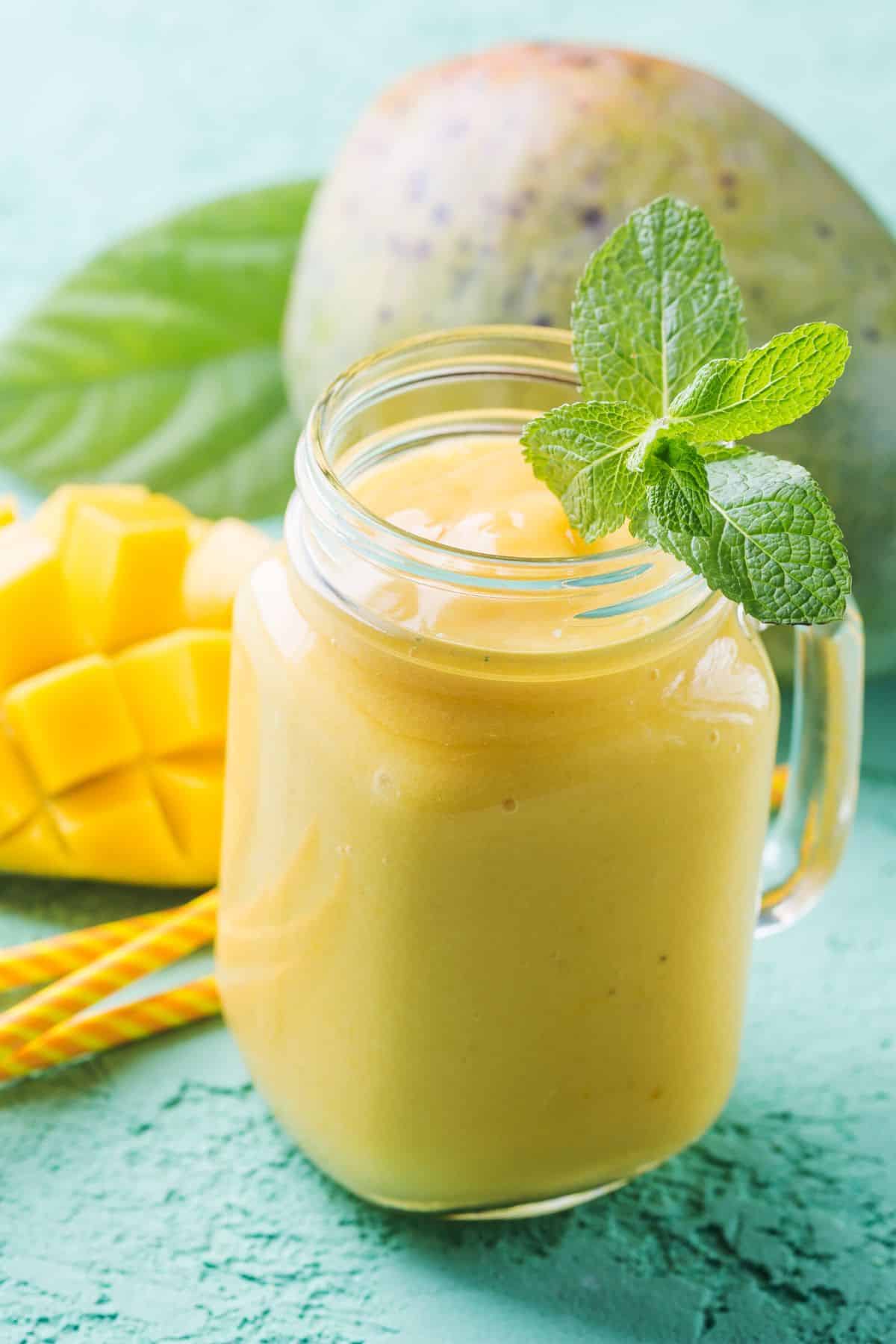 Best soft foods after oral surgery
Whether you're just had a wisdom tooth removed, a root canal, or other types of dental surgery, your dentist or oral surgeon may advise you eat to eat a soft foods diet.
Here are some of the best soft foods and recipes to eat after oral surgery or any type of dental procedure that impairs your ability to chew. These healthy recipes will nourish you and help you recover.
Please note that most of these soft foods should not be served too hot or they may impair your healing. Speak to your dentist or doctor if you have any questions about the best foods for you or any specific dental procedures you need to follow.
You may also like my article on what to eat after a colonoscopy.
1. Soups or broth
Almost all the foods you enjoy can be quickly and easily turned into soup – all you need is a good blender! Just combine the meat, vegetables, or grains of your choice with a tasty broth, stock, or even water, then blend to the desired consistency.
Homemade soup is nutrient-dense, too, and can be very satisfying. Just make sure the soup isn't too hot if you are going to eat it after surgery. Lukewarm is probably best to ensure you don't cause any bleeding during your recovery process (sometimes hot liquids can dislodge a blood clot).
Try these recipes for: Instant Pot Carrot Ginger Soup, 3-Ingredient Butternut Squash Soup, or Dairy-Free Potato Soup.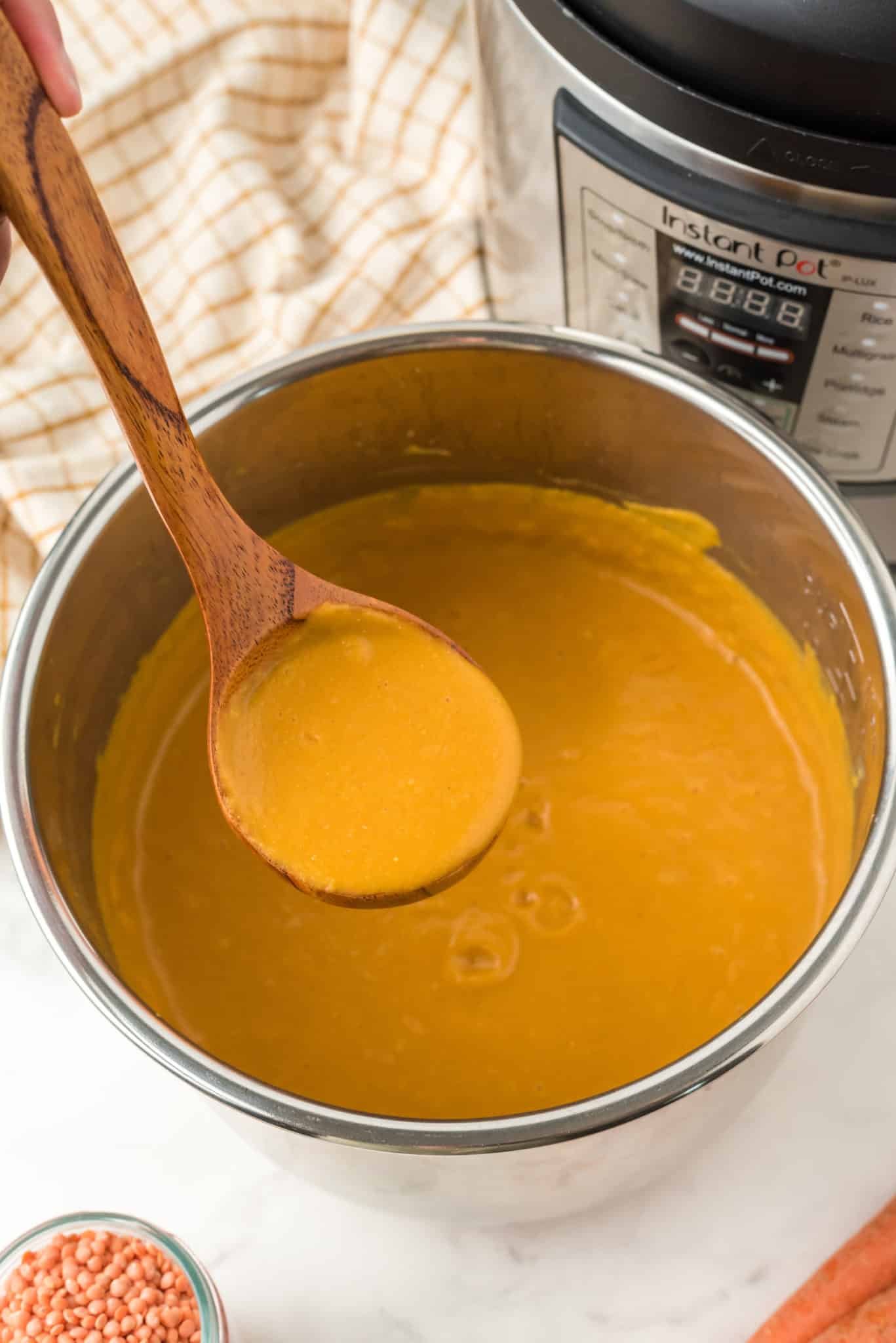 2. Eggs
Packed with protein, eggs will keep you feeling full and can be prepared in lots of different ways, so there's no need to get bored.
Try poaching, scrambling, frying or boiling, or combining eggs with cheese and seasonings to create soft and delicious omelets.
Over medium eggs are a great choice too, but you may need to cut them into small bites so avoid too much chewing. My personal favorite is Air Fryer Soft Boiled Eggs.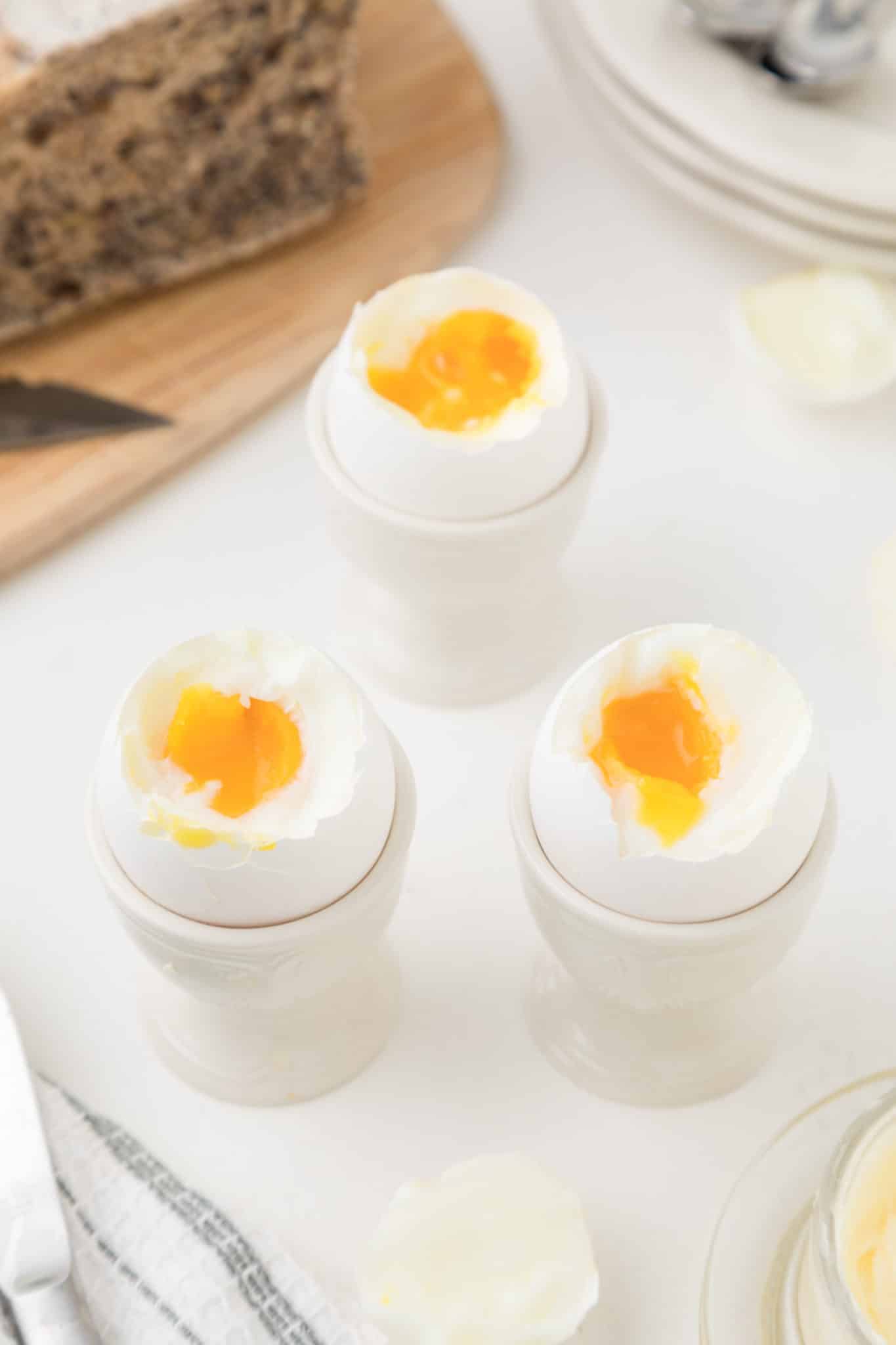 3. Mashed potatoes
Use a potato ricer or food processor to create creamy, lump-free mashed potato, which tastes even better with a little butter, milk, or sour cream stirred in. Be sure to use dairy-free alternatives if you are on a dairy-free diet.
But there are lots of other ways to make mashed potatoes even more appealing and nutritious! Try stirring in grated cheese, pesto, salsa, roasted and pureed garlic, fresh herbs, or soft, cooked vegetables.
You can also try cooking potatoes in other ways such as baked potatoes or potato salad. These dishes are generally soft enough that you can enjoy them while you have wound healing in your mouth.
Try these recipes: Whole30 Mashed Potatoes, Instant Pot Mashed Potatoes, or Instant Pot Mashed Sweet Potatoes.
4. Oatmeal
Not just for breakfast, oatmeal makes a hearty meal at any time of the day. If you prefer it sweet, then add easy-to-eat extras like ripe banana, soft berries, applesauce, or even smooth peanut butter. Try my recipe for Overnight Protein Oats.
For a savory twist, cook your oatmeal in broth or plain water, add seasonings and stir in your choice of cheese, avocado, or soft, cooked vegetables.
If you need to be on a liquid diet, try adding oatmeal into a smoothie to make it easier to drink with no chewing. Try my Strawberry Banana Oatmeal Smoothie.
Or, skip the oatmeal and try cream of wheat or other hot cereals which are other great options for a breakfast soft food (just don't eat them too hot).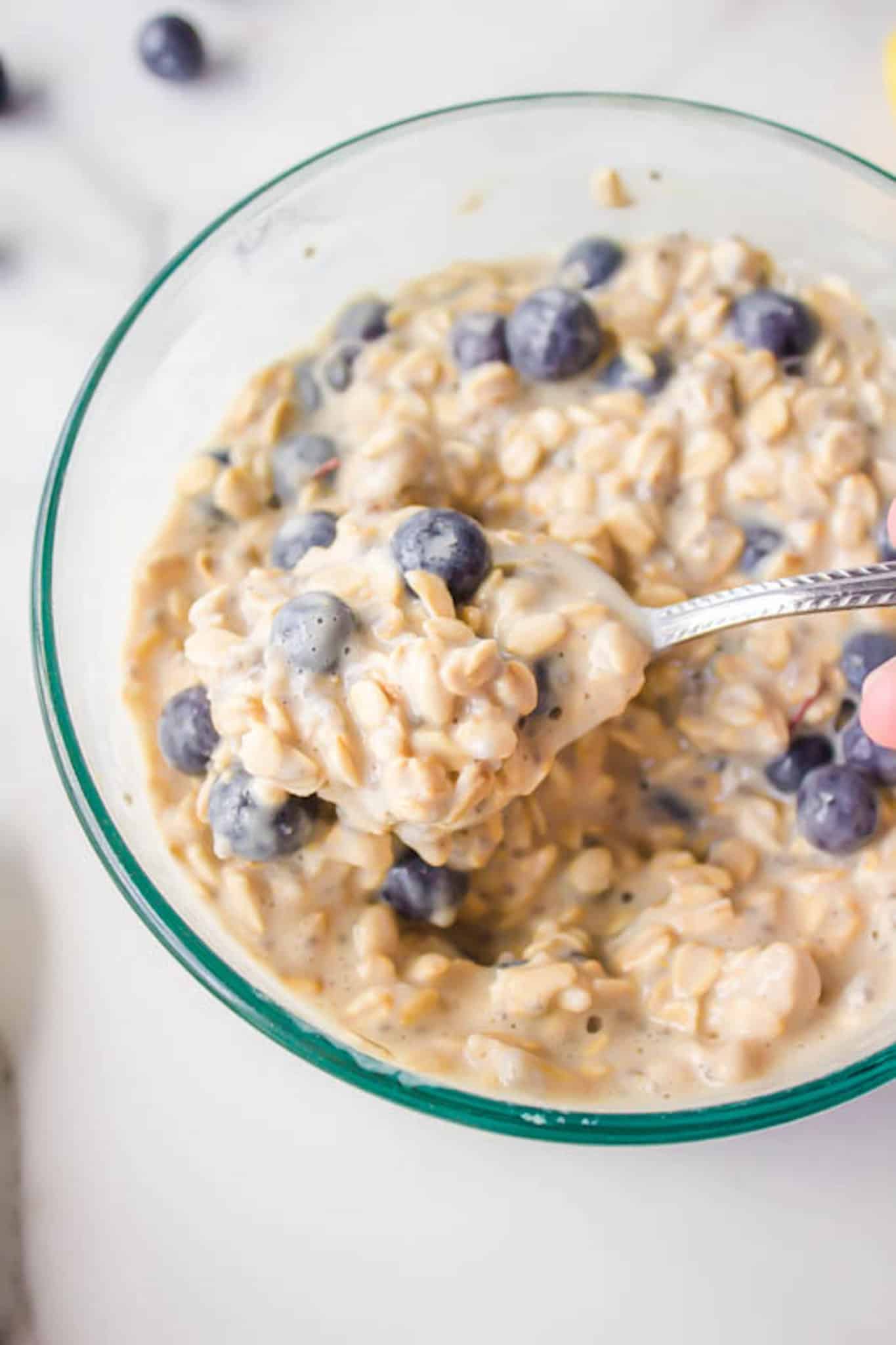 5. Smoothies
Easy to prepare, smoothies can be made just the way you like them and are a great way to consume plenty of nutrients while your gum tissue, surgical site, or tooth socket recovers.
Using ingredients such as ripe strawberries and bananas is a great way to create sweet smoothies without adding refined sugar. Pair them with anything from calcium-rich yogurt to your favorite dairy or nut milk.
Add greens if you want a nourishing green smoothie during your healing process. Add protein powder to enjoy a balanced meal and make sure you get plenty of protein. See my list of the best clean protein powders.
For savory smoothies, try blending raw ingredients like tomatoes, melons, cucumber, and fresh spinach with water, fruit juice, or vegetable juice.
See my complete list of dairy-free smoothies or my article about the benefits of green smoothies.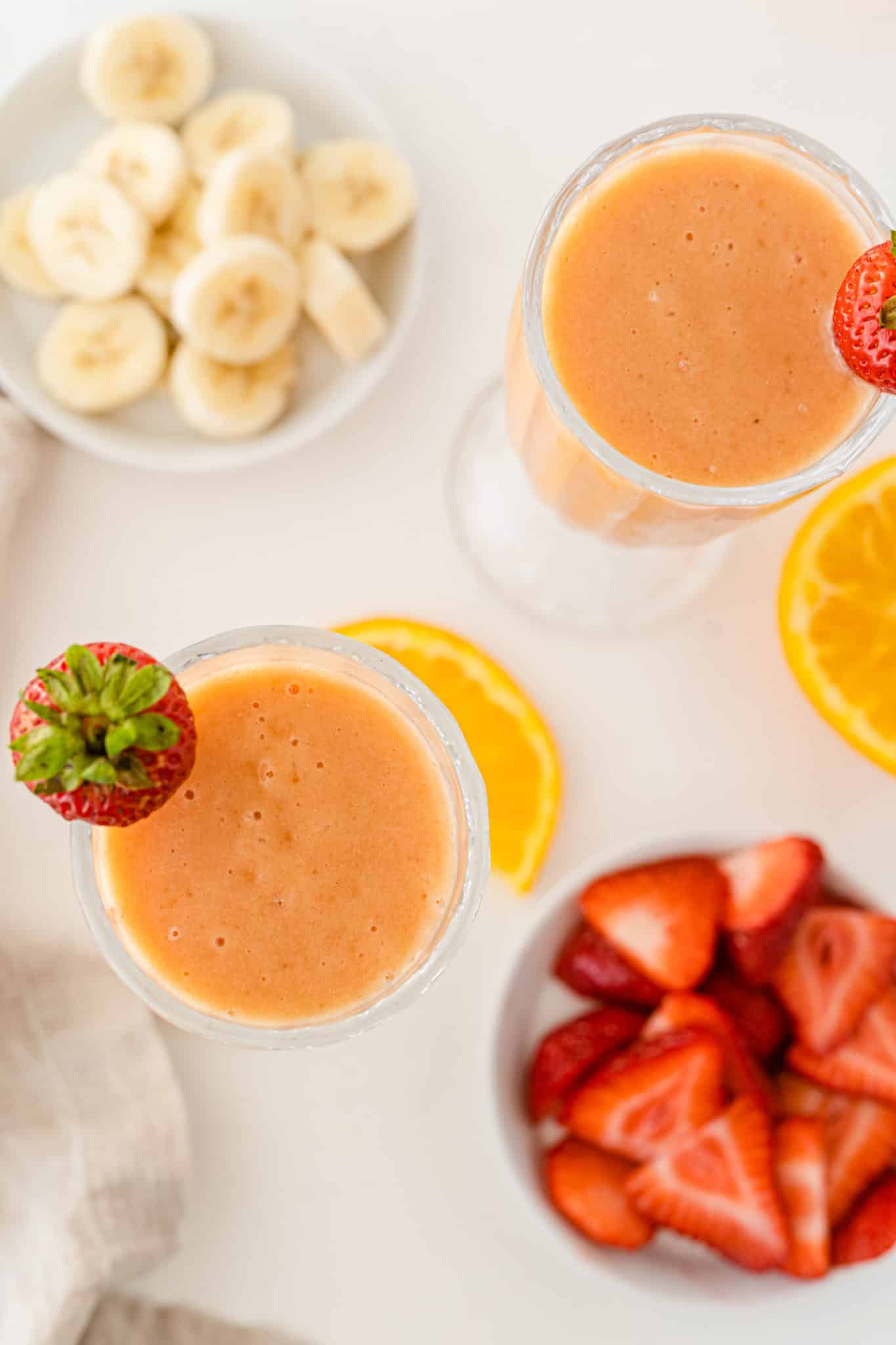 6. Tofu
Nutrient-rich tofu is great for keeping you full and it is relatively bland in taste, meaning you can mix it with anything you choose!
Silken tofu is the softest variety, although even firm tofu is soft and is similar in texture to feta cheese. Try adding it to soups or smoothies, or make a tofu scramble by breaking up firm tofu and cooking it in a little oil with your choice of seasonings.
Tofu is a good choice for ensuring that you get enough protein while you are recovering, but without a lot of chewing.
7. Hummus
A tasty mixture of chickpeas, tahini, lemon juice, and seasonings, hummus is ideal served on something very soft if you are recovering from oral surgery. You can even eat it plain.
There are lots of different varieties available or you can even make your own. Try adding ingredients like roasted garlic, cooked, pureed beets, or roasted red peppers to the basic hummus recipe for an interesting and flavorful twist.
While you won't be able to enjoy hummus with hard foods like crackers, try tossing it with cooked pasta, mashed avocado, or just eating it plain.
See my related posts on what to eat with hummus and is hummus gluten-free?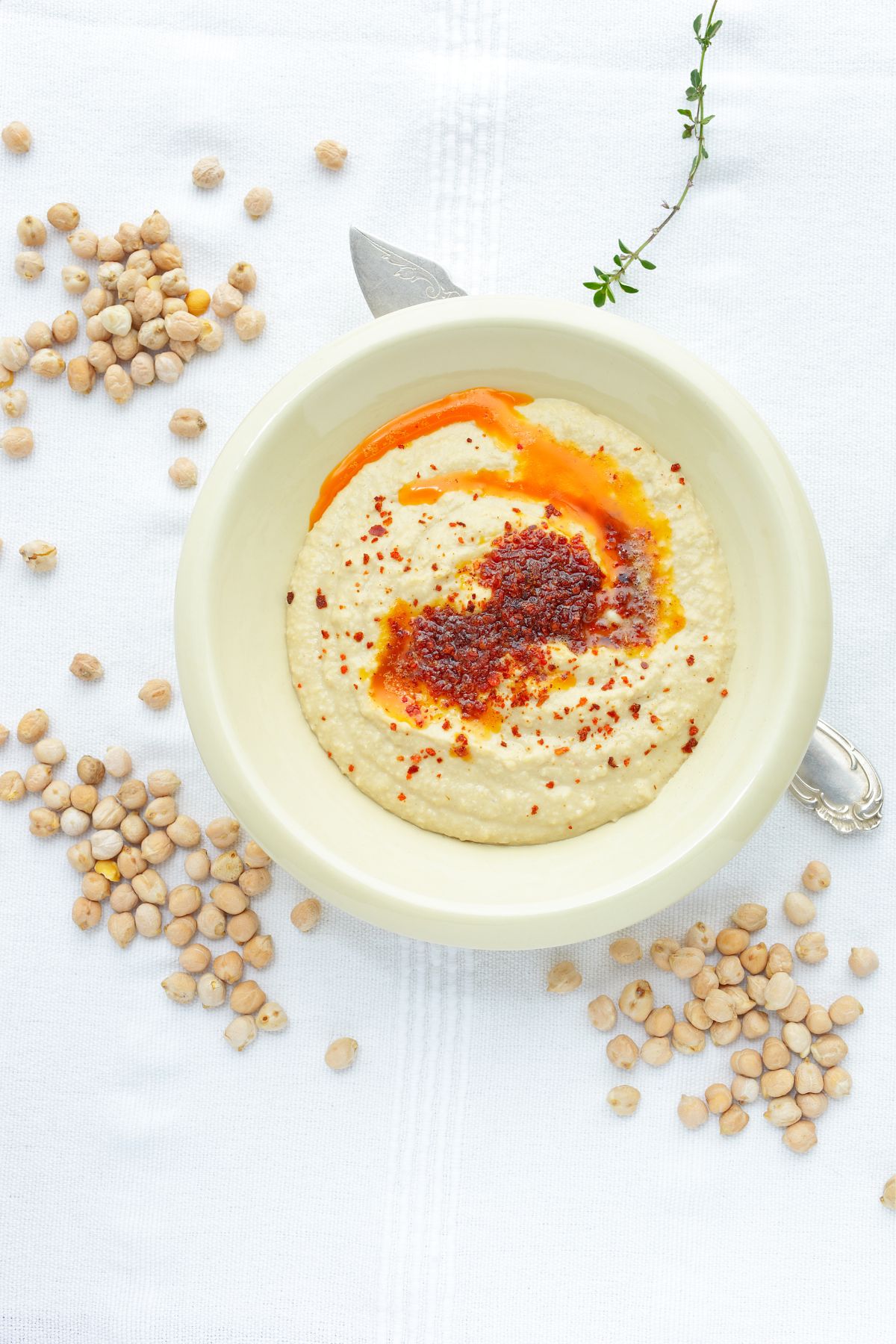 8. Meatloaf
There are a few things you can do when preparing meatloaf to ensure it is deliciously tender and as soft as possible.
Make sure that the meat you use contains around 20% fat – any leaner and it will be dry and difficult to eat. Try adding gently cooked veggies to the meat and take care not to compress the loaf too much so that its texture remains loose.
If you are recovering from oral surgery, make sure to cut the meatloaf into small bites and be careful when chewing.
And, believe it or not, but you can blend meatloaf if you are on a liquid diet. Make your meatloaf as usual and then combine one serving with about 1/2-1 cup of warmed vegetable broth in a blender. Pulse or blend to reach the desired texture.
See my recipes for Gluten-Free Meatloaf, Air Fryer Meatloaf, or Chicken Meatloaf.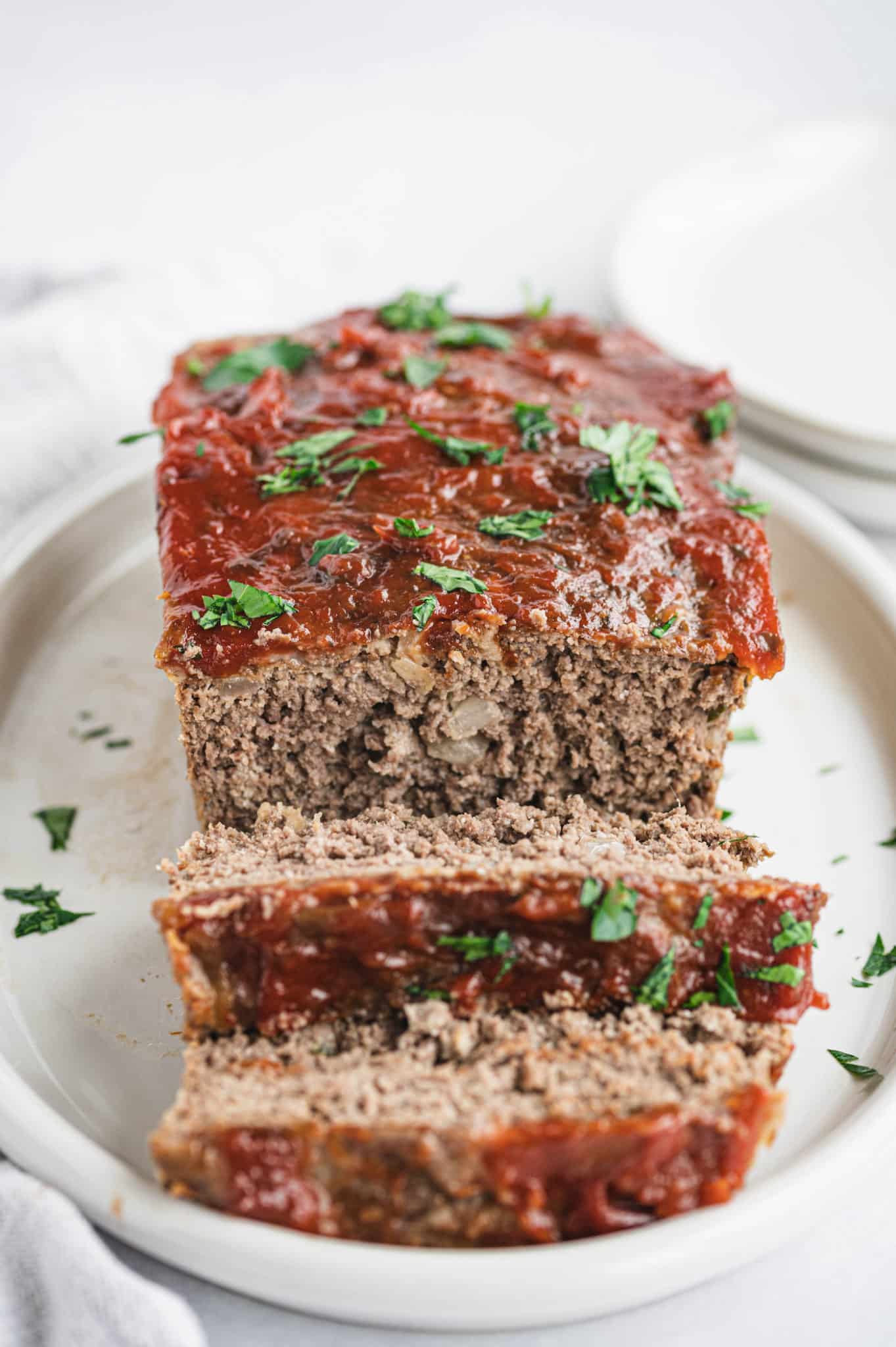 9. Tuna
Low in calories and high in protein, tuna is a great food to eat at any time, but it's ideal for a soft food diet.
Canned tuna in particular is very easy to mash and can be added to scrambled eggs, or mixed with mashed avocado or Greek yogurt for a simple tuna salad.
Or, try these recipes for Healthy Tuna Pasta Salad or Salmon Salad with Mayo.
10. Deli meats
Because they are made from restructured meat that becomes pliable and soft during processing, deli meats are usually easy to eat and allow you all the flavor of unprocessed meat without the firmer texture.
Some are easier to consume than others, though, and whereas sliced ham, bologna, chicken, and mortadella tend to be the softest, meats like salami and pepperoni can be firmer and should be sliced thinly.
11. Avocadoes
Avocados are a great source of healthy fats and have a lovely buttery texture that's very easy to manage. This healthy food is also great for the immune system. They also have fiber which can be important when you're avoiding hard, solid foods.
You can add avocado to smoothies – both sweet and savory – or mash it and mix it with flaked fish or very well cooked, finely chopped chicken.
You can even mix it with mashed banana and freeze it to create a delicious sugar-free, dairy-free ice cream while your mouth heals.
See my recipes for Creamy Avocado Spread or Avocado Chocolate Smoothie.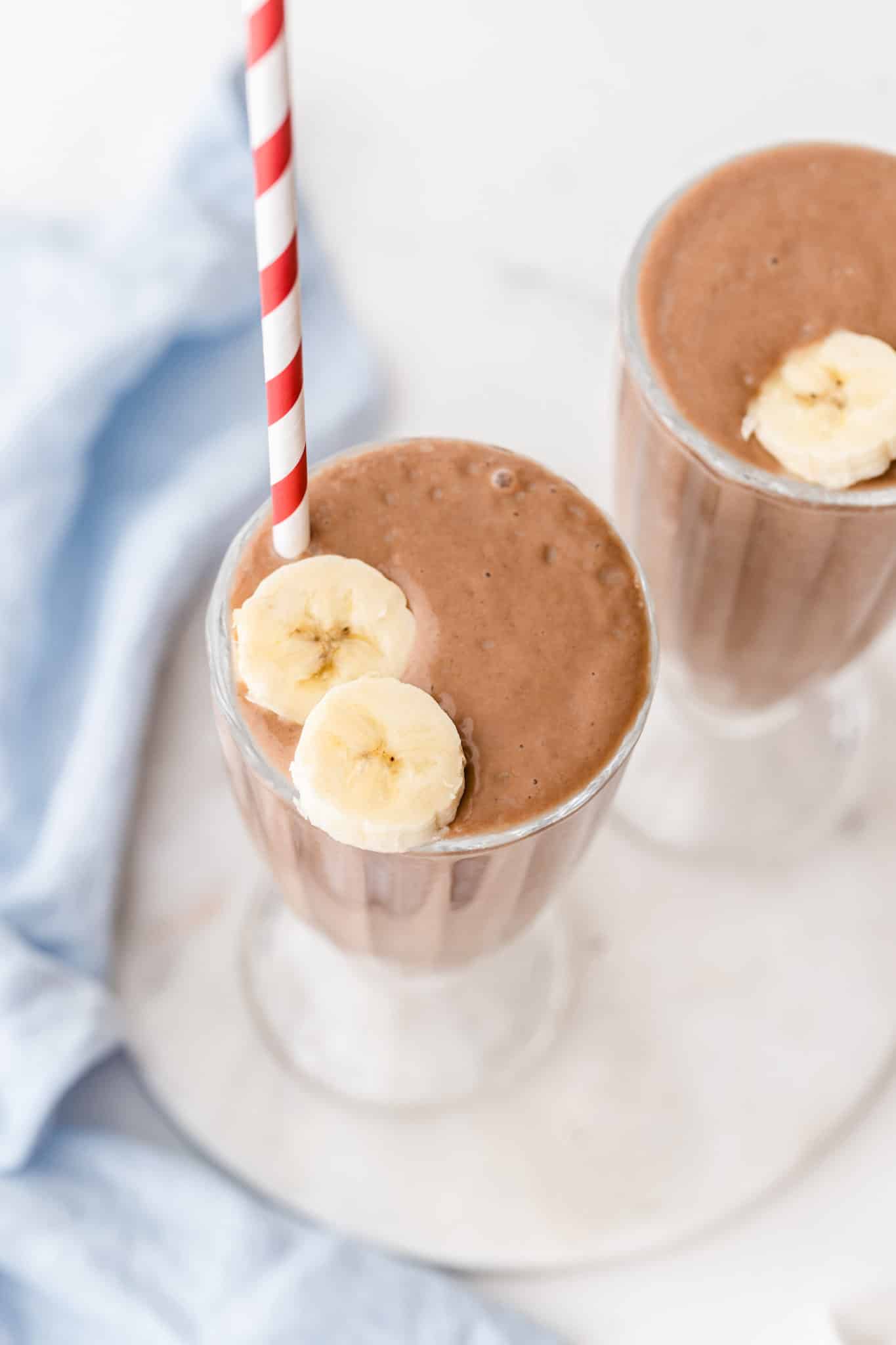 12. Fish
Fish have a naturally soft texture once cooked that makes them very easy to flake. All fish are high in protein, but oily fish like sardines, mackerel, and salmon give you the benefits of omega 3 fatty acids too.
Try creating a simple fish pie by combining several different varieties of fish in a white or cheese sauce, then topping it with creamy mashed potato.
Or, try these recipes for Instant Pot Salmon and Rice or Air Fryer Salmon.
13. Pasta
Pasta needs very little chewing and there are so many varieties available that you can include it in several meals without getting bored.
Try mixing cooked pasta with pesto or stirring it into a delicious cheesy sauce (you can also make a dairy-free cheese sauce if you are on a dairy-free diet or try my dairy-free pesto).
Alternatively, look for pre-made ravioli or tortellini with a soft filling. These are usually soft enough that they don't require heavy chewing that can hurt when you're recovering from oral surgery like having a tooth pulled.
Try these recipes for Dairy-Free Pesto Pasta, Gluten-Free Pasta Salad, or Cheesecake Factory Tomato Basil Pasta Copycat.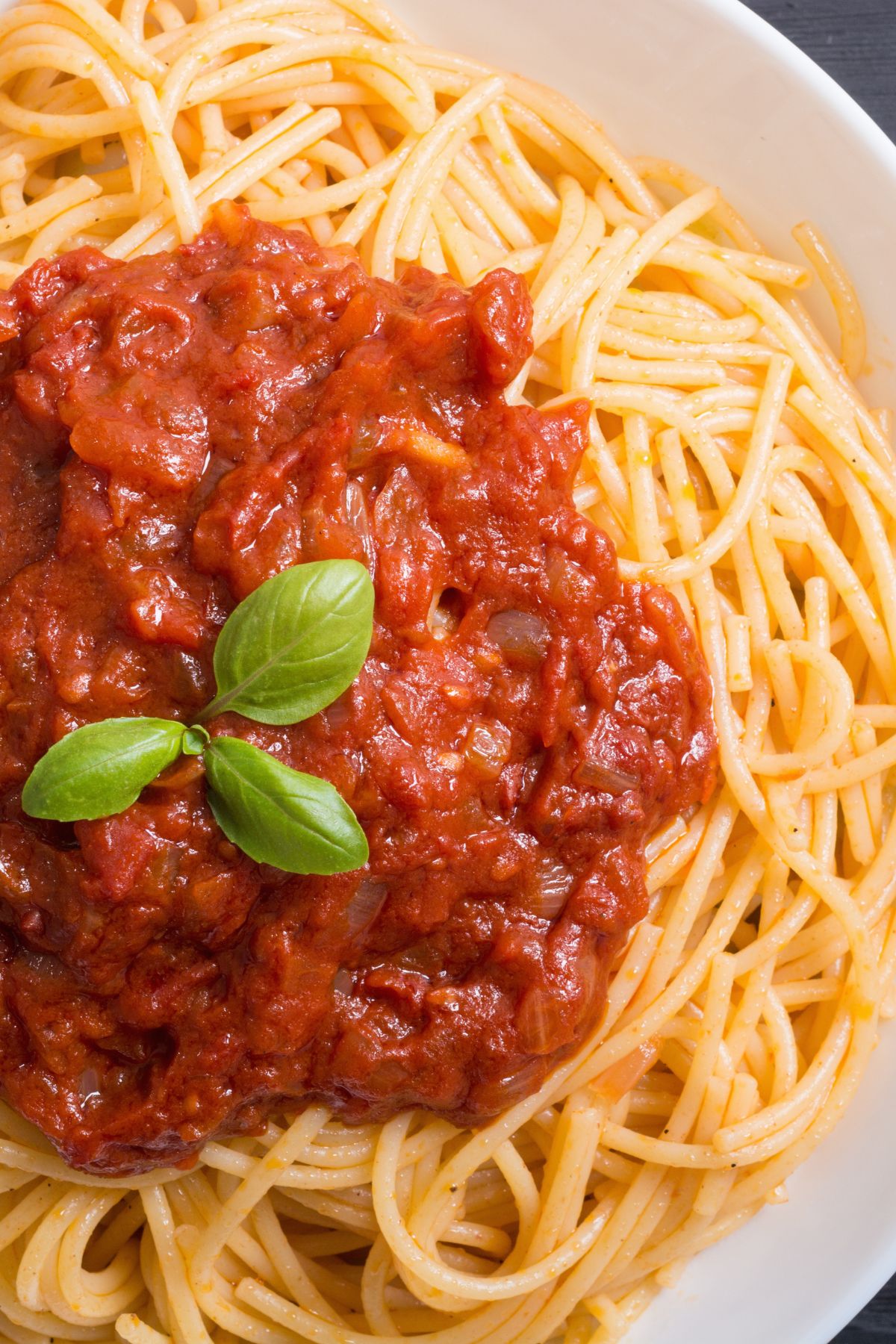 14. Popsicles
Popsicles are not just easy to eat – they are also very soothing when you've had dental work done!
Try to avoid shop-bought varieties that can be high in sugars and artificial ingredients and instead prepare your own with fresh, tasty ingredients such as pureed fruits and sugar-free juices.
Using naturally sweet fruits is a good way to ensure your popsicles taste great while being good for you too.
Try these recipes for Banana Popsicles, Cherry Coconut Popsicles, Mango Popsicles, or Pomegranate Lime Popsicles.
15. Ice cream or milkshake
Following a soft food diet is the perfect excuse to enjoy lots of yummy ice cream or to use it to create wonderful milkshakes.
Depending on the flavors, you may like to add some pureed fruit for some extra vitamins and minerals.
Try these recipes for Coconut Shake, Chocolate Peanut Butter Ice Cream, Dairy-Free Mango Ice Cream, or Vegan Peach Ice Cream.
16. Cottage cheese
Made from fresh cheese curds, cottage cheese is packed with protein and has such a delicate flavor that you can combine it with sweet or savory ingredients.
Try mixing it with tuna or shreds of smoked salmon for lunch, or combining it with fruit for dessert – cottage cheese and pineapple is especially good!
If you find the curds unappealing or difficult to chew, blend the cottage cheese before you use it and it will develop a similar texture to Greek yogurt. You can also try ricotta cheese which is soft and easy to eat without too much chewing.
Cottage cheese is not appropriate for dairy-free diets, unfortunately.
17. Pudding
The custard-like texture of pudding goes down very easily and there are so many different ways to prepare it that you can have a different flavor each day!
The easiest option is to use instant pudding powders that come in all sorts of flavors, many of which are sugar-free. You can also make your own, healthy pudding by blending bananas with peanut butter and oats, then adding flavorings like cocoa powder and vanilla.
See my article on how to substitute milk in instant pudding.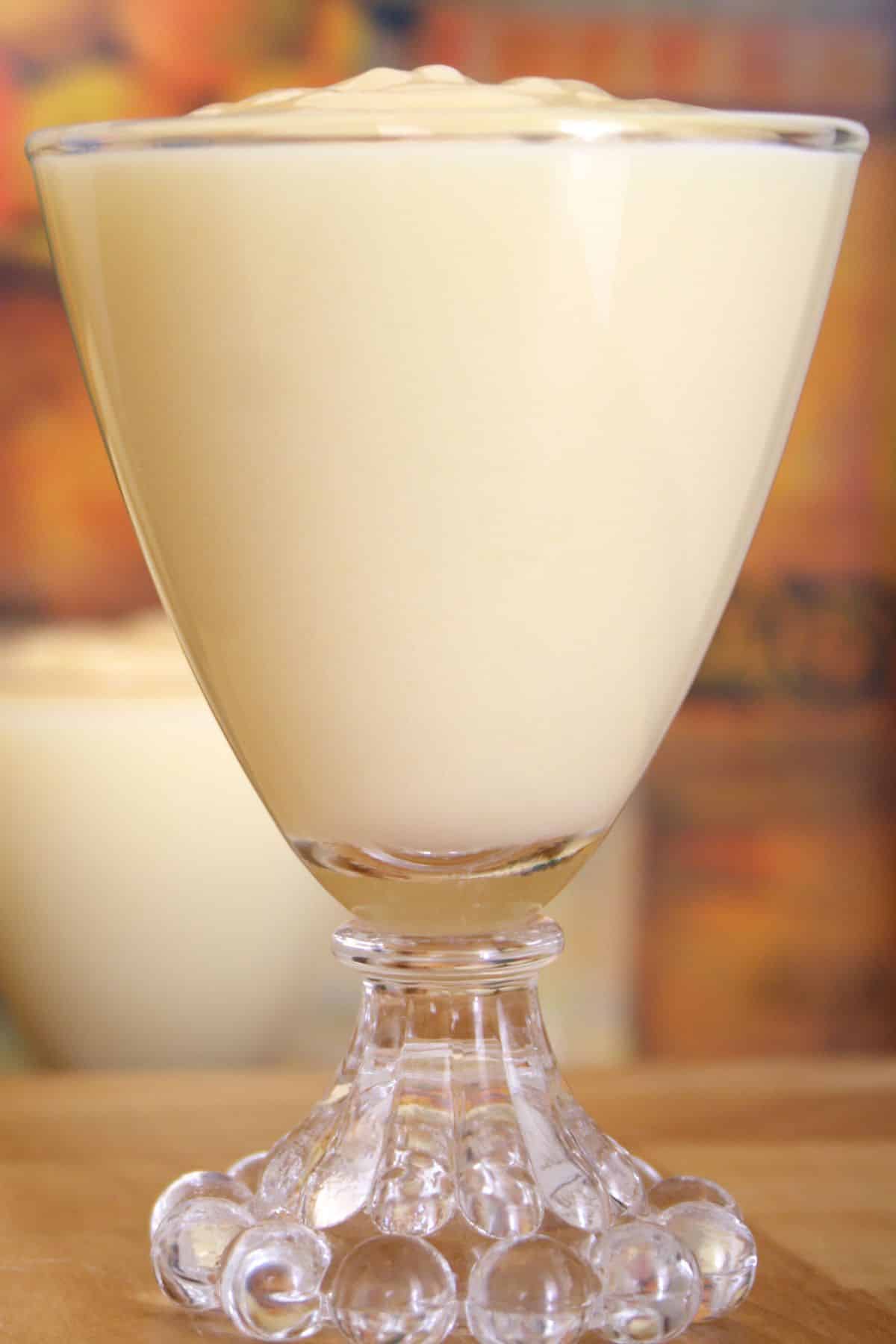 18. Cooked carrots
Carrots are a great source of nutrients, with just half a cup providing a whopping 73% of your daily requirement of vitamin A.
While they can be boiled until soft, the best way to preserve their nutrients is to steam them. Alternatively, try wrapping them in foil with a touch of lemon juice and thyme then baking them, which really intensifies their natural sweetness.
Or, see my recipes for Instant Pot Carrots, Instant Pot Potatoes and Carrots, or Air Fryer Carrots.
19. Ripe bananas
Bananas are the perfect snack to enjoy at any time of the day and their high fiber content helps you feel full.
Because they are so sweet, they taste amazing mixed with fruits that are more tart. Try stewing fresh rhubarb, for example, then swirling in pureed banana – the contrast is delicious.
See my other ideas for gluten-free and dairy-free snacks.
20. Baby food
Commercial baby food provides a ready-made option for a soft food diet.
Fortunately, the options are not as limited as they once were and baby food flavors these days tend to be quite sophisticated and varied. Unless you would prefer a totally smooth puree, look for stage 3 baby foods that offer a little texture and a wider variety of ingredients.
21. Guacamole
Delicious served as a topping over refried beans or rice, basic guacamole is made from mashed avocado, lime or lemon juice, and a touch of salt.
Optional extras include red onion, chili, tomato, and cilantro. If you decide to add any of these, either chop them finely or puree the entire mixture together.
22. Refried beans
These are not beans that have been cooked twice – instead, the word "refried" comes from their Spanish name frijoles refritos (well fried beans).
Wholesome and hearty, the beans are available in cans or you can make your own at home. Try using them to top a fried egg and finish off with a handful of grated cheese or homemade guacamole for a tasty and satisfying meal.
23. Sweet potatoes
Preparing whole sweet potatoes can be as easy as piercing the skins with a fork then popping them in the oven to bake until soft.
Try filling a split, baked sweet potato with scrambled eggs and mashed avocado for a savory meal. Or top it with sliced banana, then warm a little smooth peanut butter and drizzle it over the top for a decadent treat!
See my recipes for Instant Pot Sweet Potatoes.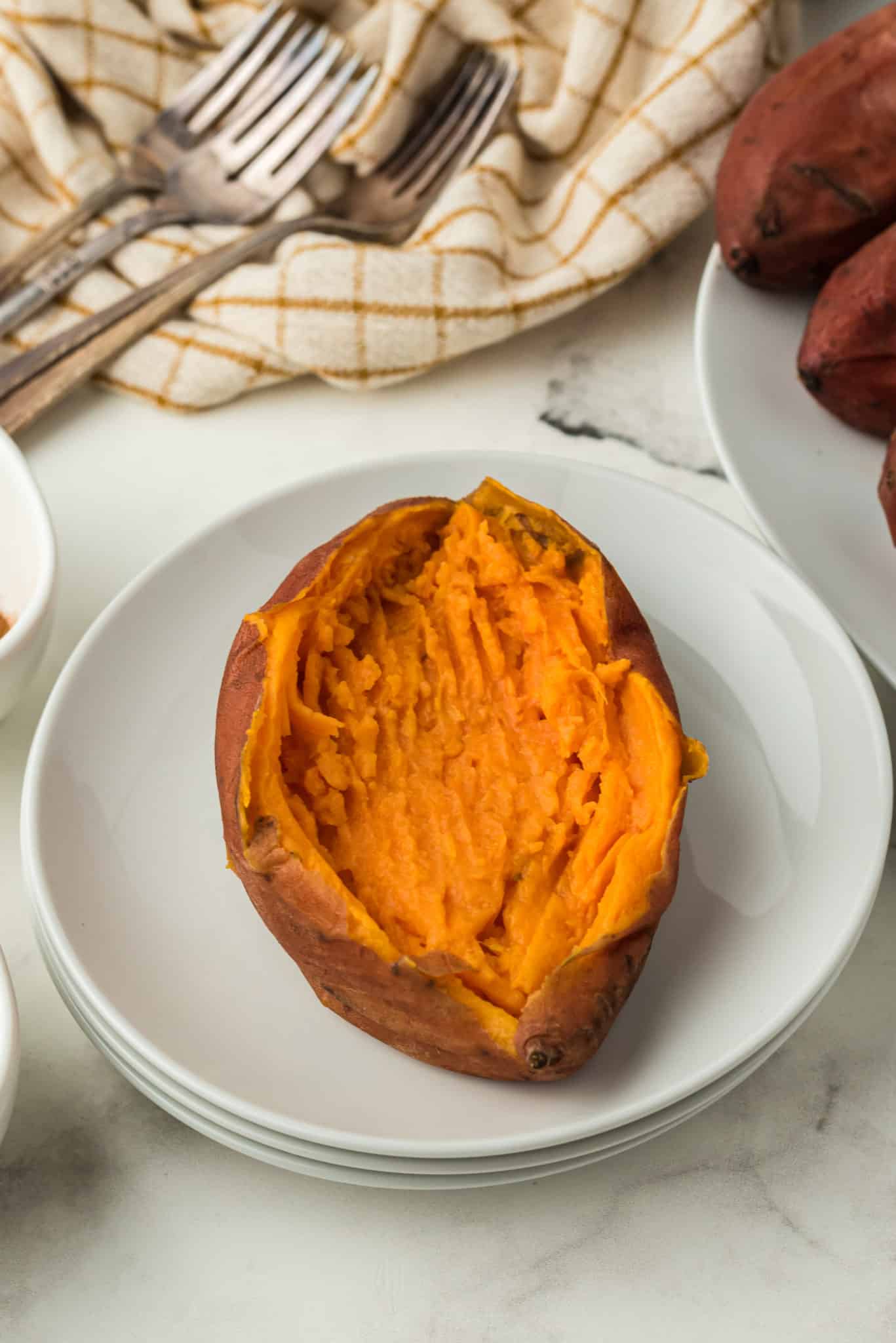 24. Baked beans
Because they are so high in protein, baked beans make a satisfying meal. For an extra boost of flavor, stir in a handful of grated cheese until melted, or mix with finely sliced frankfurters.
While canned baked beans are a quick and easy shortcut, making your own baked beans is fun and gives you the option to use less sugar than contained in the commercial variety.
25. Ripe mango
Luscious and juicy, mangoes are packed with vitamin C and have a high natural sugar content, so eating them feels like a real treat!
In addition to enjoying them just as they are, you can put them in smoothies, caramelize them on the grill and top with ice cream, or even use them to add a fruity twist to soups.
If you're still looking for ideas for the best types of foods to eat after wisdom teeth removal or dental implants, here are some additional suggestions.
26. Soft bread
Avoid crusty breads after mouth surgery, but you may be able to enjoy very soft breads without the crust.
27. Bone broth
Bone broth is a very healing food. You can either make your own or buy it boxed from the store. Just be sure to enjoy your bone broth lukewarm (not too hot).
28. Soft fruit like mashed ripe banana or strawberries
Soft fruits can be enjoyed after most oral surgeries. Try mashing ripe fruits into a puree before eating if you need to avoid chewing.
29. Mashed peas
Mashed green peas are also generally well tolerated if you've had oral surgery. Use the back of a fork to mash the peas into a puree-like texture so you don't have to chew them too much.
30. Soft cheeses like goat cheese
Very soft cheeses are another nutrient-rich food that can be eaten after surgery.
31. Jello
Fruit jellos are refreshing after surgery. Use a boxed version or make your own from scratch with fruit juice (see my recipe for Homemade Healthy Jello).
Foods to avoid after oral surgery
Avoid anything that may be difficult to chew, particularly meats like steaks and chops, and anything that is dry and crumbly. This would include foods like cookies, potato chips, popcorn, pretzels, bagels, and crusty bread.
You may also prefer to avoid citrus juices or foods containing a lot of spice, as these may cause pain. Experts also recommend that you avoid alcohol completely after oral surgery.
FAQs About Soft Foods
Can I drink hot beverages after oral surgery?
You can still drink beverages like coffee or tea, but don't drink them too hot. Let the beverage cool down to avoid risk of complications with your healing. Also, don't use a straw as the sucking force may dislodge blood clots as part of proper healing.
How long do I have to eat soft foods after wisdom tooth extraction?
It depends. You'll want to consult with your dentist or doctor about how long you need to follow a soft foods diet. Everyone heals at a different rate, so it's best to wait until you have less pain.
My Experience
I have personally had several types of dental surgeries in my lifetime including wisdom teeth extraction, fillings, crowns, and root canals. I also helped my husband recover from tooth extraction where he had to eat soft foods for several days.
While uncomfortable, most dentists these days make dental surgeries almost pain-free. That said, the recovery times can vary and you may need to eat soft foods or avoid chewing for up to several weeks after your procedure.
Some types of dental surgeries or oral surgeries are even more complicated and can require longer recovery times. My best advice is to keep in touch with your healthcare provider and keep him or her updated on any complications including swelling, pain, or bleeding.
It's also a good idea to try and focus on nutrient-dense foods while you are recovering. I usually eat a lot of smoothies and blended soups after any type of oral surgery. I try to avoid sugary foods and processed foods during this time. This helps with recovery and healing.
More Healthy Resources For You
Conclusions
Although you may feel daunted by the thought of being restricted to a soft food diet, the good news is that there are plenty of delicious options you can enjoy. Try to include as many protein-rich foods as possible to help you heal more quickly and check that all foods are comfortably warm – not hot – to avoid any discomfort.
If you like this post, consider following me on social media so we can stay connected. I'm on Facebook, Pinterest, Instagram, and YouTube!
About the Author: Carrie Forrest has a master's degree in public health with a specialty in nutrition. She is a top wellness and food blogger with more than 8 million annual visitors to her site. Carrie has an incredible story of recovery from chronic illness and is passionate about helping other women transform their health. Send Carrie a message through her contact form.
Note: this post is for informational purposes only and is not intended as medical advice. Please consult your healthcare provider for recommendations related to your individual situation.
This post may contain affiliate links which won't change your price but will share some commission. We are participant in the Amazon Services LLC Associates Program, an affiliate advertising program designed to provide a means for us to earn fees by linking to Amazon.com and affiliated sites.