6 Tips for Starting a Gluten-Free and Dairy-Free Diet
This post may contain affiliate links which won't change your price but will share some commission.
Learn how to improve your health, reduce inflammation, and fight chronic disease with these tips for starting a gluten-free and dairy-free diet. This article reviews the basics and a plan for eliminating both gluten and dairy.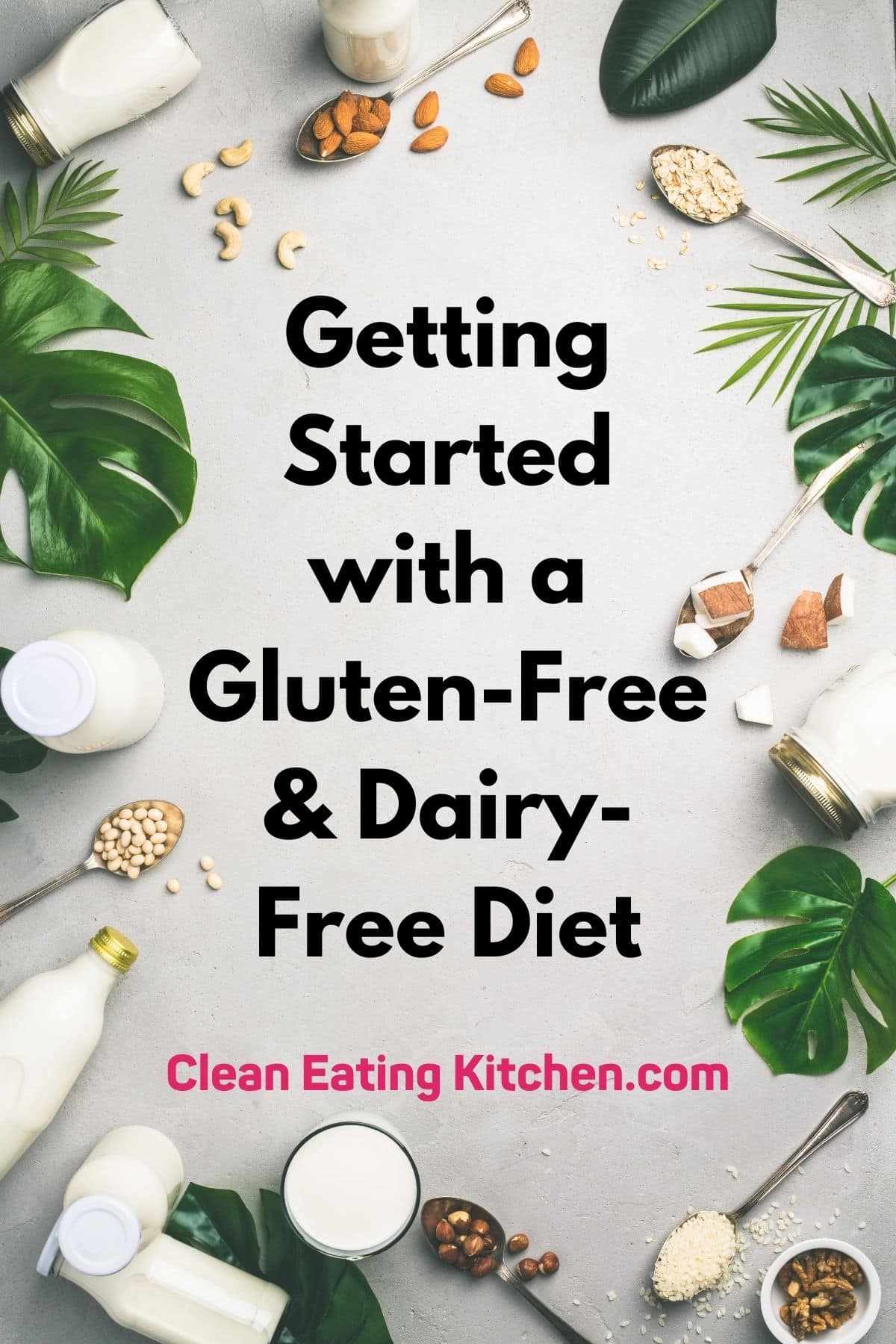 What is gluten?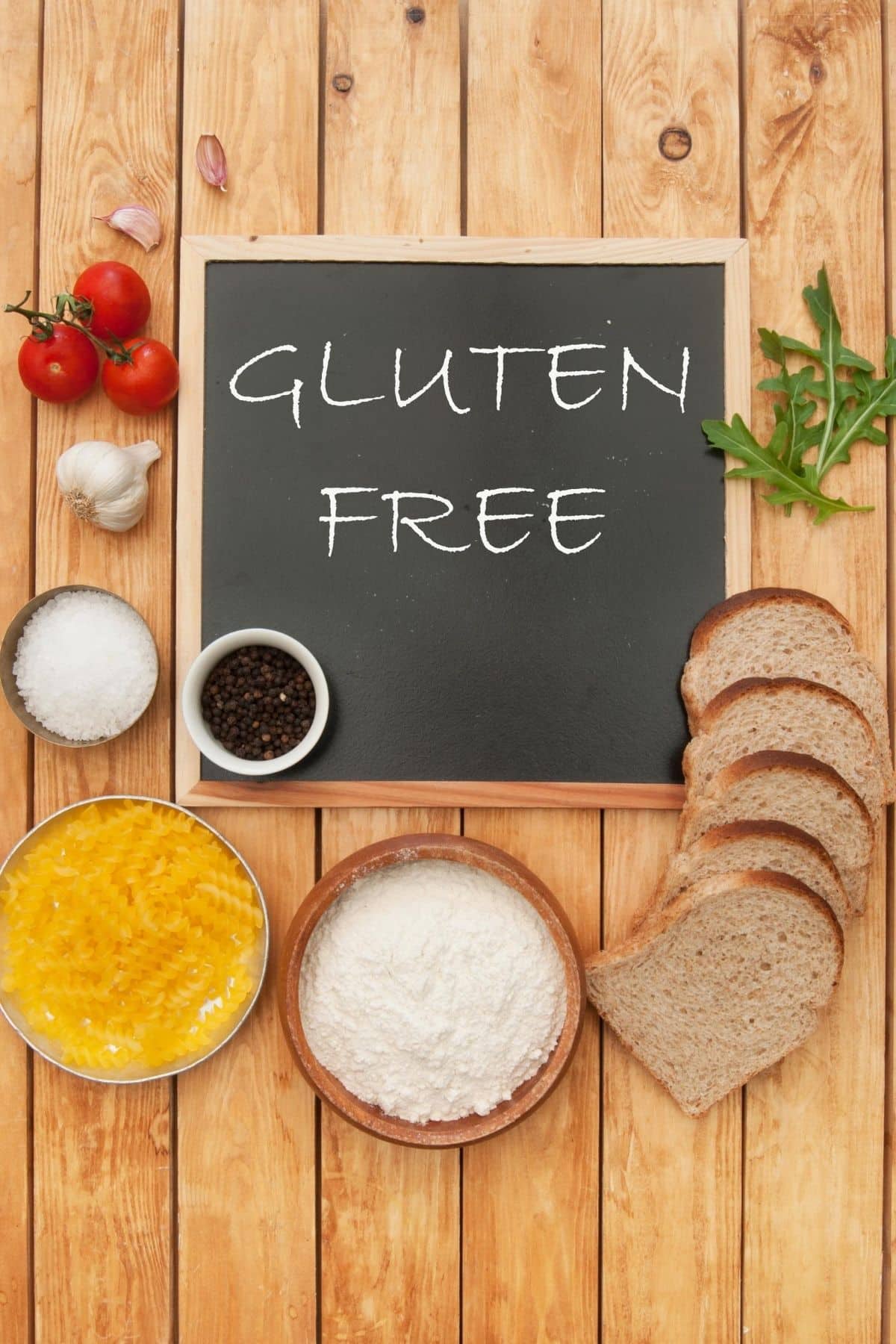 Gluten & Inflammation
1. Celiac Disease
Individuals with Celiac Disease (a type of autoimmune disorder) are unable to digest gluten and its consumption leads to intestinal damage.
Those with Celiac should eat gluten-free foods and avoid gluten 100% of the time to avoid further intestinal damage.
2. Non-Celiac Gluten Sensitivity
Those with a gluten sensitivity experience many, if not all, of the same symptoms as those with Celiac.
However, gluten sensitivity is not characterized by an immune response or IgE response, differentiating it from Celiac Disease and wheat allergies.
Non-celiac gluten sensitivity can affect up to 13% of the general population and is a real disorder.
Those with gluten sensitivity may choose to avoid gluten as symptom management.
3. Wheat allergy
Those with a wheat allergy have a reaction to various proteins present in wheat, but may be fine with gluten from non-wheat sources.
Some people who have a wheat allergy can also have a gluten-sensitivity or Celiac Disease so it may be helpful to avoid gluten altogether.
4. Autoimmune disease
There are over a hundred different autoimmune conditions, and we are still discovering and labeling more.
Going gluten-free may help those with autoimmune conditions manage symptoms by reducing inflammation.
Gluten is also one of the types of foods on my list of the worst foods for Hashimoto's.
Learn more about the reasons to consider going gluten-free and the potential benefits of going grain-free.
Those with the following conditions may find relief from a completely dairy free diet:
1. Lactose intolerance
This is a very common condition in which there is a lack of or a reduction in lactase production.
Since lactase is required to digest lactose, individuals with lactose intolerance will be unable to digest lactose-containing milk and milk products.
2. Milk allergy
Not to be confused with lactose intolerance, a milk allergy is an allergy to the casein present in milk. Individuals with a milk allergy should avoid all forms of dairy.
3. Acne
If you suffer from acne, going dairy-free may bring some relief. Dairy is a food with a high hormone content and can influence your body's natural hormonal balance.
In addition, the inflammation caused by dairy can lead to more skin inflammation.
4. Chronic sinusitis
A milk allergy has been linked to chronic sinusitis and nasal polyps.
If you experience recurring sinus infections with no other known cause, dairy may be the culprit.
5. Blood sugar issues
Dairy is insulinogenic, meaning it raises insulin levels. This is due to the lactose present in dairy. This can cause issues with the body's ability to regulate blood sugar.
6. PCOS and other hormonal imbalances
Dairy contains a high level of hormones and contains estrogen from the cow. Dairy also raises insulin levels.
For both of these reasons, dairy may be best to avoid if you have PCOS (polycystic ovary syndrome) or other hormonal imbalances such as estrogen dominance. Going both gluten free and dairy free is a big part of my PCOS diet.
You may also want to check out my articles on how to flush out excess estrogen from your body and my menstrual cycle diet plan.
Best Gluten-Free & Dairy-Free Foods
Six Tips on How to Start a Gluten-Free and Dairy-Free Diet
Ready to start eating clean but need support? Check out my Clean Eating Mini-Course that is designed for anyone new to eating a real food diet. Get my healthy shopping guide, recipes, and access to my private online support community. Join now.
FAQs About Going Gluten-Free and Dairy-Free
More Clean Eating Kitchen Favorites
This post may contain affiliate links which won't change your price but will share some commission. We are participant in the Amazon Services LLC Associates Program, an affiliate advertising program designed to provide a means for us to earn fees by linking to Amazon.com and affiliated sites.