15+ Easy Clean Eating Recipes for Beginners
This post may contain affiliate links which won't change your price but will share some commission.
If you're new to clean eating or looking for more recipes, then you've come to the right place! I've rounded up the best clean eating recipes for beginners that are both easy and delicious. Clean eating doesn't have to be overly expensive, hard to follow, or complicated.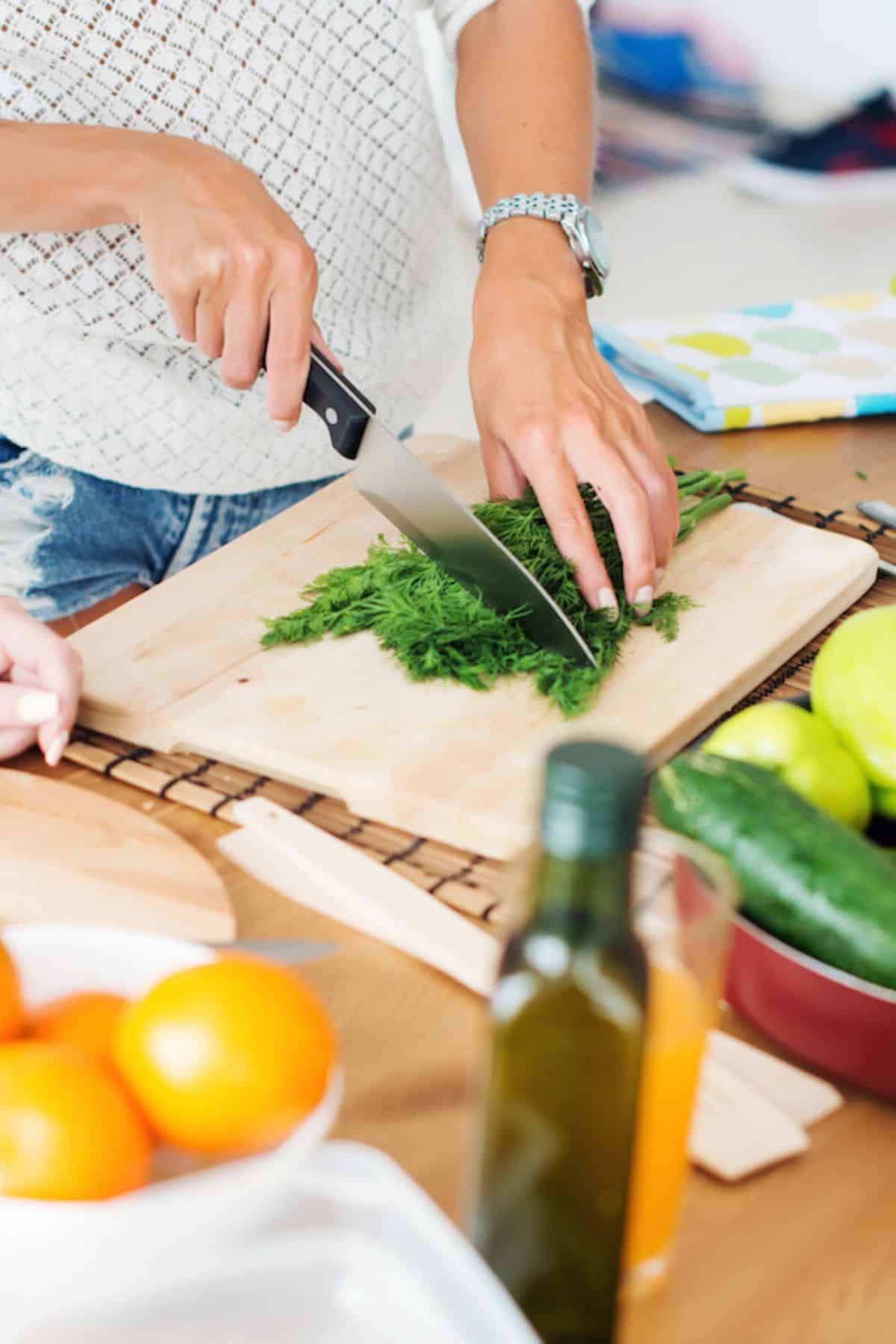 Clean Eating for Beginners
There's no better time than now to clean up your diet, start eating more real foods, and begin supporting your health. The good news is that most people don't have to follow a strict plan to lose a few pounds or feel healthier.
Studies show that more moderate ways of eating are more sustainable over the long term that super strict diets. That's why I love clean eating: it's flexible, moderate, and easily adapted to one's own needs.
Whether you're looking for weight loss or just want to feel better, clean eating is the best way to get healthier without feeling deprived.
Learn more about what foods to eat on a clean eating diet and the best appliances for clean eating.
Clean eating can also help with symptoms of health issues, such as symptoms of a Hashimoto's flare-up. Always speak with your doctor before making changes to your diet.
What is Clean Eating?
Just to be clear, there isn't one strict definition of clean eating. I like to say that clean eating includes real, whole foods most of the time, choosing organic and sustainable options whenever possible. Clean eating also means selecting foods that meet one's individual needs.
Some people may need to avoid gluten or dairy, but not everyone does. In general, eating more veggies and fewer processed and sugary foods will put you on the right track for a clean eating approach.
Learn more about the basics of clean eating and get my free list of gluten and dairy free foods.
You may also want to check out my list of the best gluten-free vegan recipes if you are following a plant-based approach.
Join my email list to get my FREE Clean Eating Quick Start Guide! I'll send you 5 days of tips to get started with a clean eating diet, plus my printable healthy shopping list plus lots more free resources and recipes.
FAQs About Clean Eating
More Clean Eating Resources for Beginners
Easy Clean Eating Recipes
Now it's time to share the recipes! I've selected easy recipes that the whole family will enjoy.
If you don't find enough recipes on this list, then you can also check out my list of the best clean eating websites for more quick healthy dinners.
You're sure to find tons of healthy dinner recipes that the entire family will love.
Enjoy!!!
If you like this post, consider following me on social media so we can stay connected. I'm on Facebook, Pinterest, Instagram, and YouTube!
About the Author: Carrie Forrest has a master's degree in public health with a specialty in nutrition. She is a top wellness and food blogger with over 10 million annual visitors to her site. Carrie has an incredible story of recovery from chronic illness and is passionate about helping other women transform their health. Send Carrie a message through her contact form.
Note: this post is for informational purposes only and is not intended as medical advice. Please consult your healthcare provider for recommendations related to your individual situation.
This post may contain affiliate links which won't change your price but will share some commission. We are participant in the Amazon Services LLC Associates Program, an affiliate advertising program designed to provide a means for us to earn fees by linking to Amazon.com and affiliated sites.