8 Healthy Alternatives to Bread
This post may contain affiliate links which won't change your price but will share some commission.
Most breads that you buy in a grocery store are made with highly-processed grains and include preservatives and added sugars. If you are trying to lose weight or avoid processed foods, you might want to consider this list of clean eating and healthy alternatives to bread.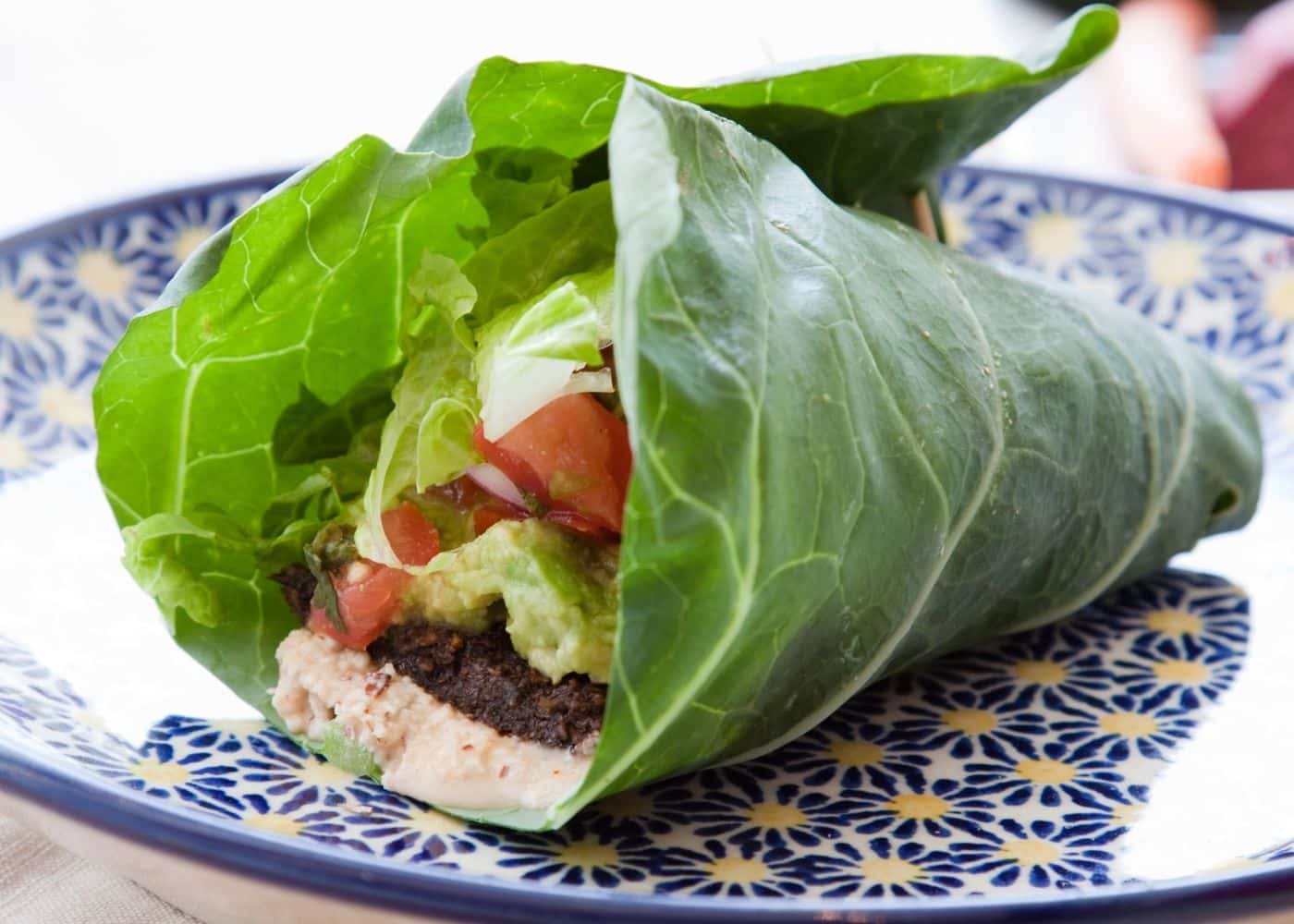 History of Bread
Bread has been a staple in the human diet for thousands of years.
Bread is easy to make, inexpensive, and filling. As agriculture replaced hunting and gathering some 10,000 years ago, bread quickly became a permanent fixture.
Reasons Bread is Considered A Processed Food
After the Industrial Revolution, processed white bread stripped of natural nutrients replaced the whole-grain, homemade breads humans had enjoyed for millennia.
Post-Industrial Revolution, machines replaced traditional methods of bread baking. There was also a population boom that demanded more food than ever before produced.
As a result, bread was quickly manufactured with cheap ingredients, making it a far cry from its nutrient-rich ancestor.
At this point in human history, most breads you buy at the grocery store include processed ingredients, GMO-based grain flours, dough conditioners, and other chemicals to improve shelf life.
While not all breads are considered unhealthy (see my list of healthy bread choices below), it's probably wise to avoid the overly-processed breads that are on the shelves of most food stores.
In addition, breads made with processed white flours can cause a quick rise in blood sugar and may not be appropriate for people who have blood sugar issues.
See my related article answering the question, "is pita bread healthy?"
8 Healthy Alternatives to Bread
If you choose to avoid bread altogether, these clean eating bread alternatives serve similar purposes while often adding benefits of their own.
Be sure to add in some other sources of healthy carbs like gluten-free grains or fruit if you're not following a low-carb diet. See my list of the best gluten-free carbohydrates.
1. Deconstructed sandwich in a salad form
Rather than layering all your sandwich ingredients on bread, simply toss them into a bowl and cover with a dressing. Ta-da, you've got yourself a "deconstructed" sandwich with all of your favorite flavors.
As a bonus, this gives you the space to add in more greens.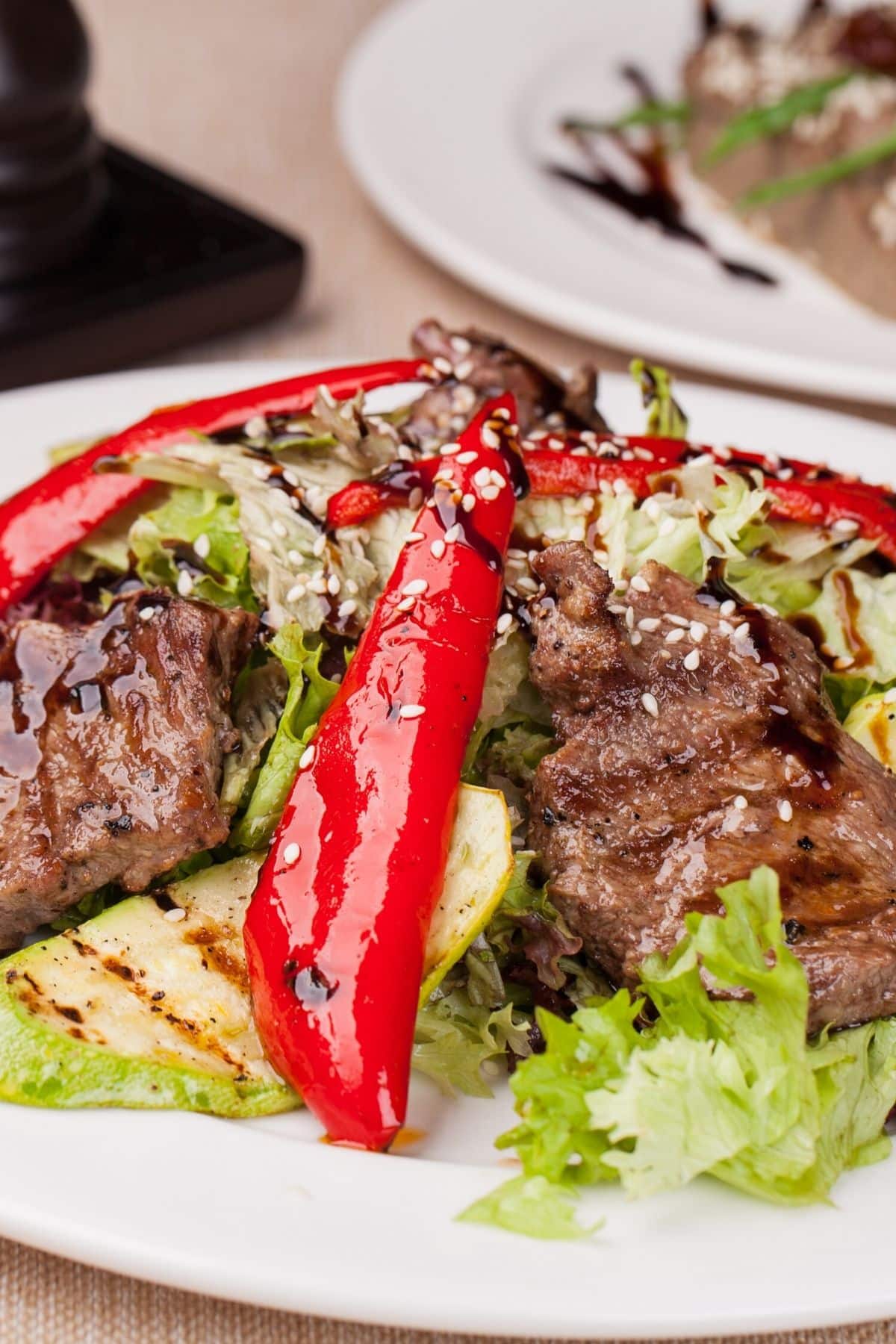 2. Toasted sliced sweet potato
To make a toasted sweet potato slice, thinly slice a sweet potato lengthwise to about ⅓-½ inch thickness, and put in the toaster until pliable. Use in place of bread, buns, or toast.
This is one of my favorite healthy breakfast ideas for kids too!
3. Rice cakes
Using rice cakes in place of bread makes for a light lunch or a great snack. Simply layer with toppings like turkey slices and avocado, or peanut butter and apple slices.
See my complete list of healthy gluten-free and dairy-free snacks.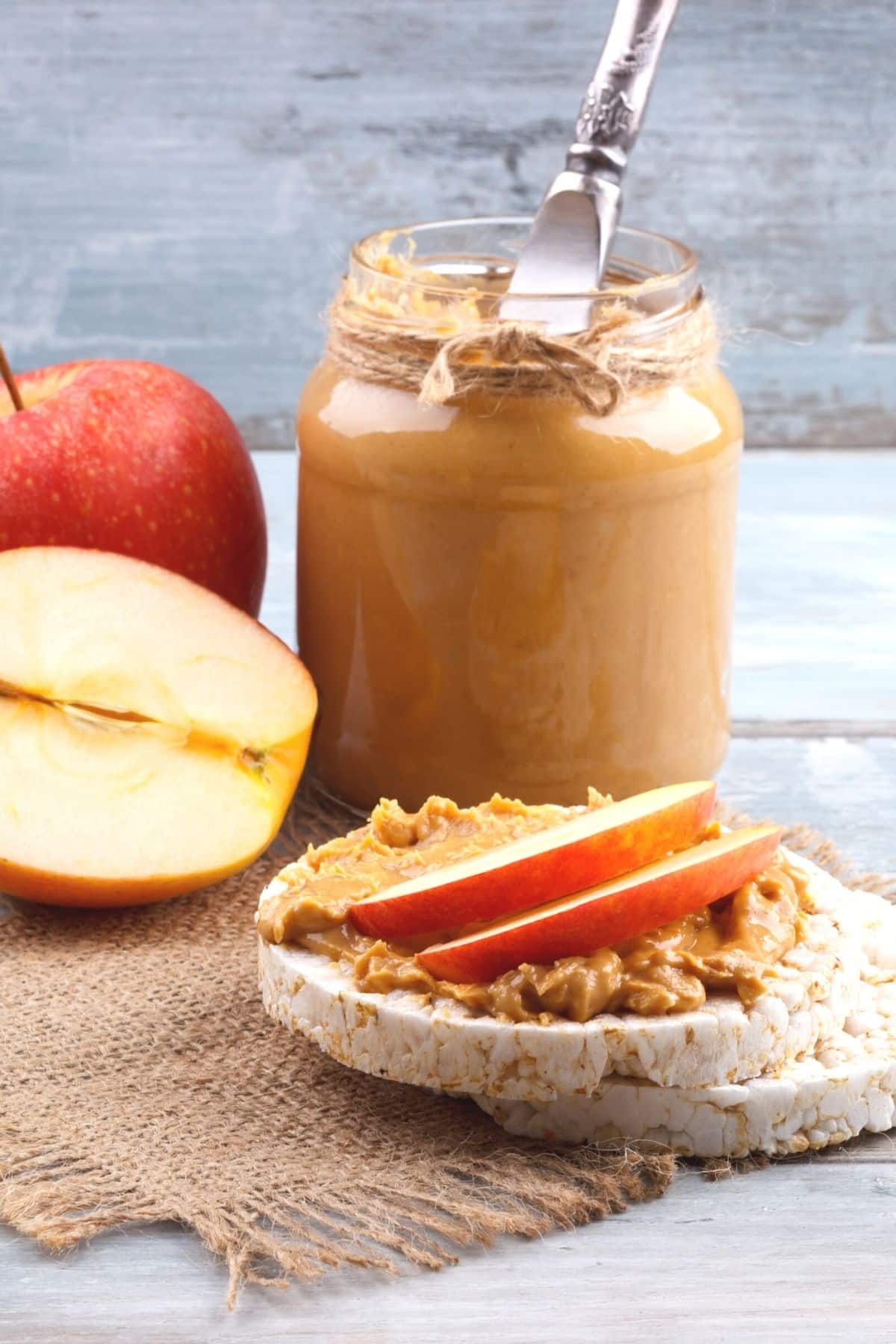 4. Lettuce wraps
Use lettuce wraps in place of tortillas, sandwich wraps, or even hamburger buns for added nutrition. See my recipe for Ground Chicken Lettuce Tacos.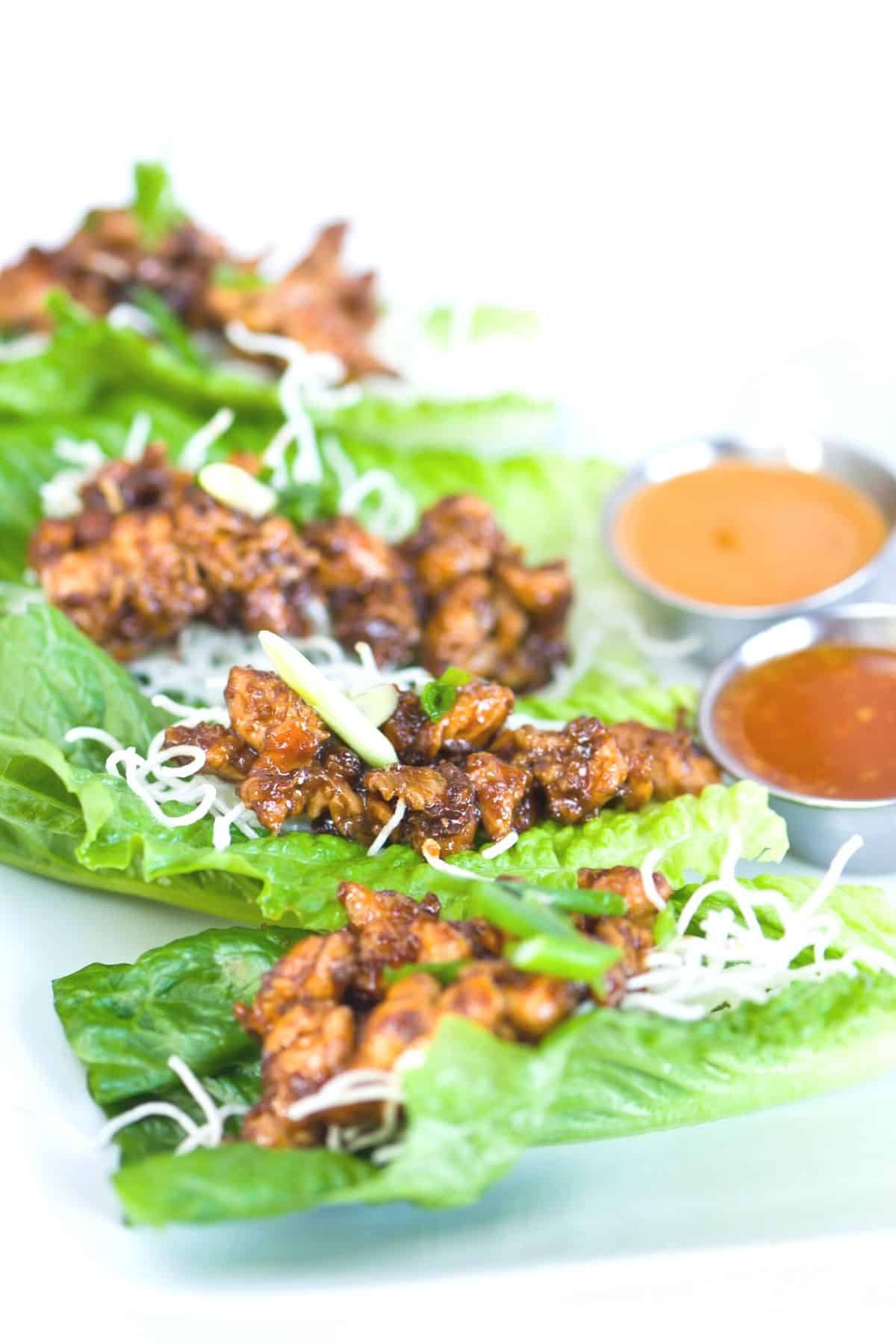 5. Rice paper
Use rice paper to wrap up sandwich goodies like turkey slices, lettuce, and tomatoes.
Rice paper does have carbs, but it's usually less processed then most breads you'll find in grocery stores.
See my recipe for Healthy Summer Rolls.
6. Nori
Nori takes the place of bread as another wrap option while providing amazing nutrients and minerals. Use for an Asian-inspired sandwich.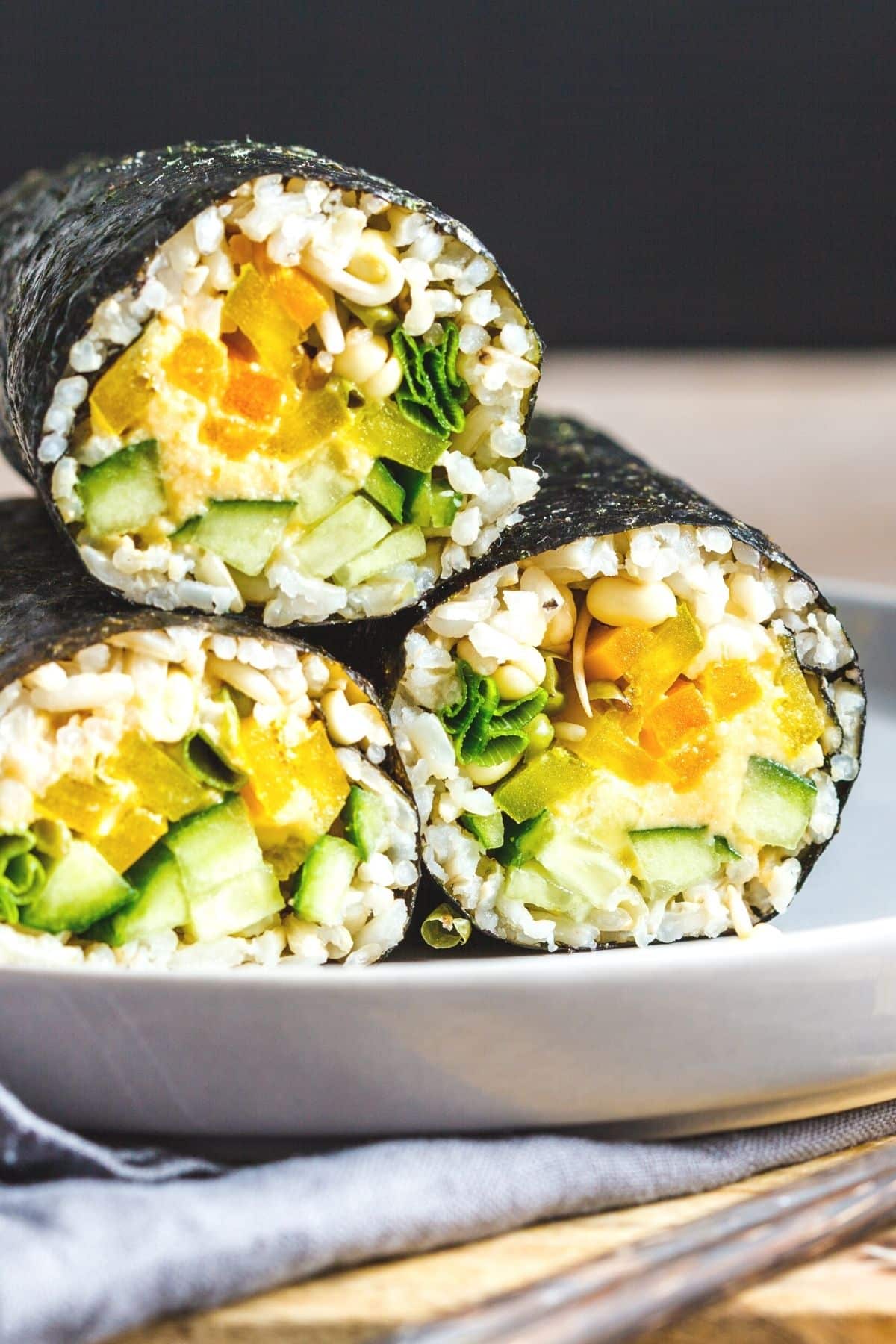 7. Egg wrap
Egg wraps are the new Keto alternative to bread. They are essentially a very thin omelet that can be used instead of a grain-based tortilla. They add protein, healthy fats, and nutrients and can make a meal more satisfying.
Stuff with bell peppers, onions, and spinach for a bread-free breakfast burrito!
8. Grain-free tortillas
There are many options for grain-free tortillas on the market now.
Use one or two as a sandwich wrap or to turn a grilled cheese into a quesadilla.
Many are made with almond flour, but you can also find grain-free tortillas made from cassava flour and other alternative flours.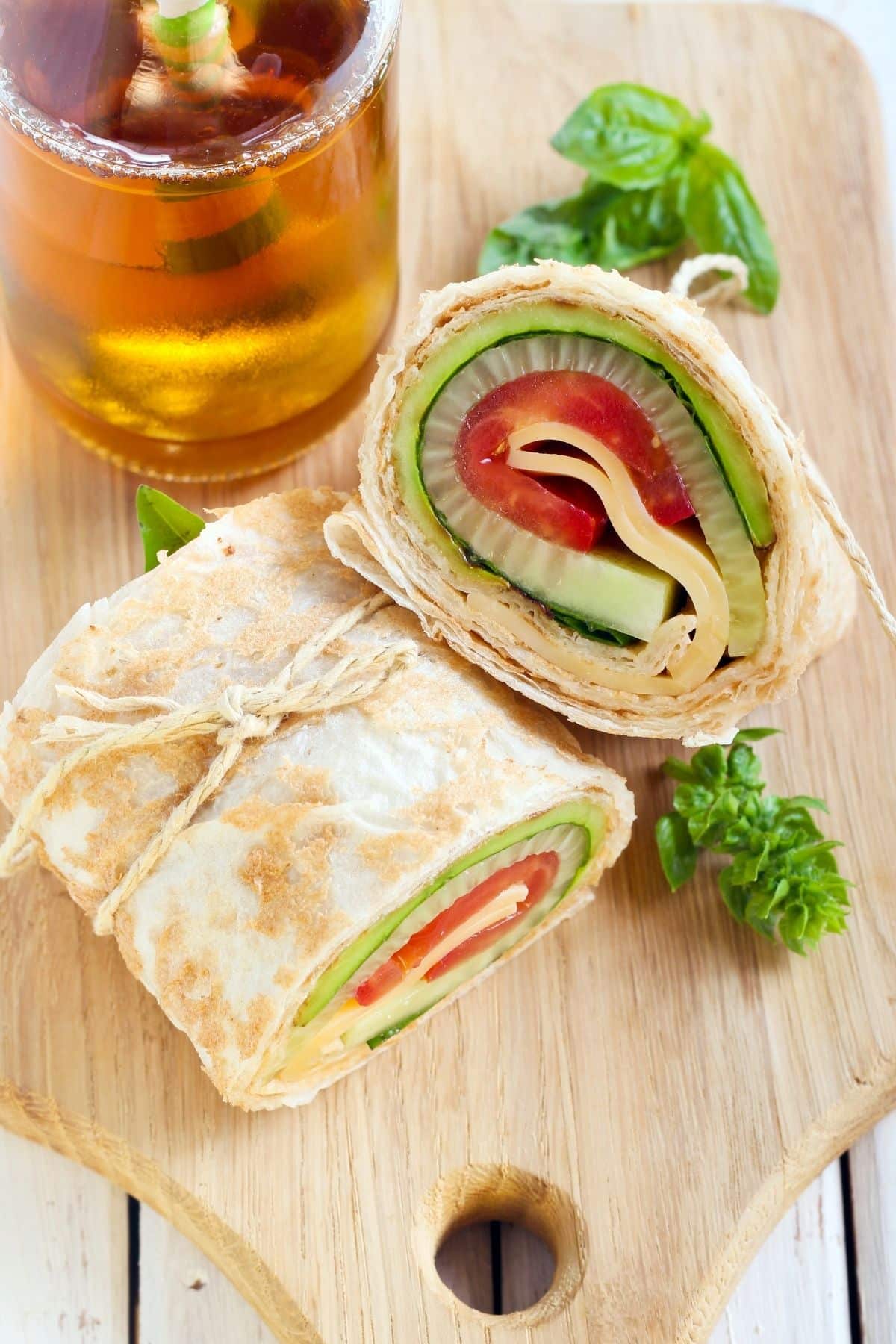 Bonus Recommendation: Homemade Juice Pulp Crackers
If you like to make fresh vegetable juices like I do, then you can actually make grain-free crackers using the pulp leftover from juicing.
These homemade veggie juice crackers are filled with fiber and flavor! Try these Carrot Crackers or my Green Juice Pulp Crackers.
Healthier Bread Choices
If you choose to stick with bread, there are still plenty of healthy options to choose.
Homemade Bread
Baking your own bread allows you to control the ingredients. You can skip the added sugars, preservatives, and bleached flour for more wholesome additions like nuts, seeds, and sprouted flour.
You'll also save money by avoiding overpriced bakery breads or gluten free breads–and gain a sense of accomplishment from doing it yourself!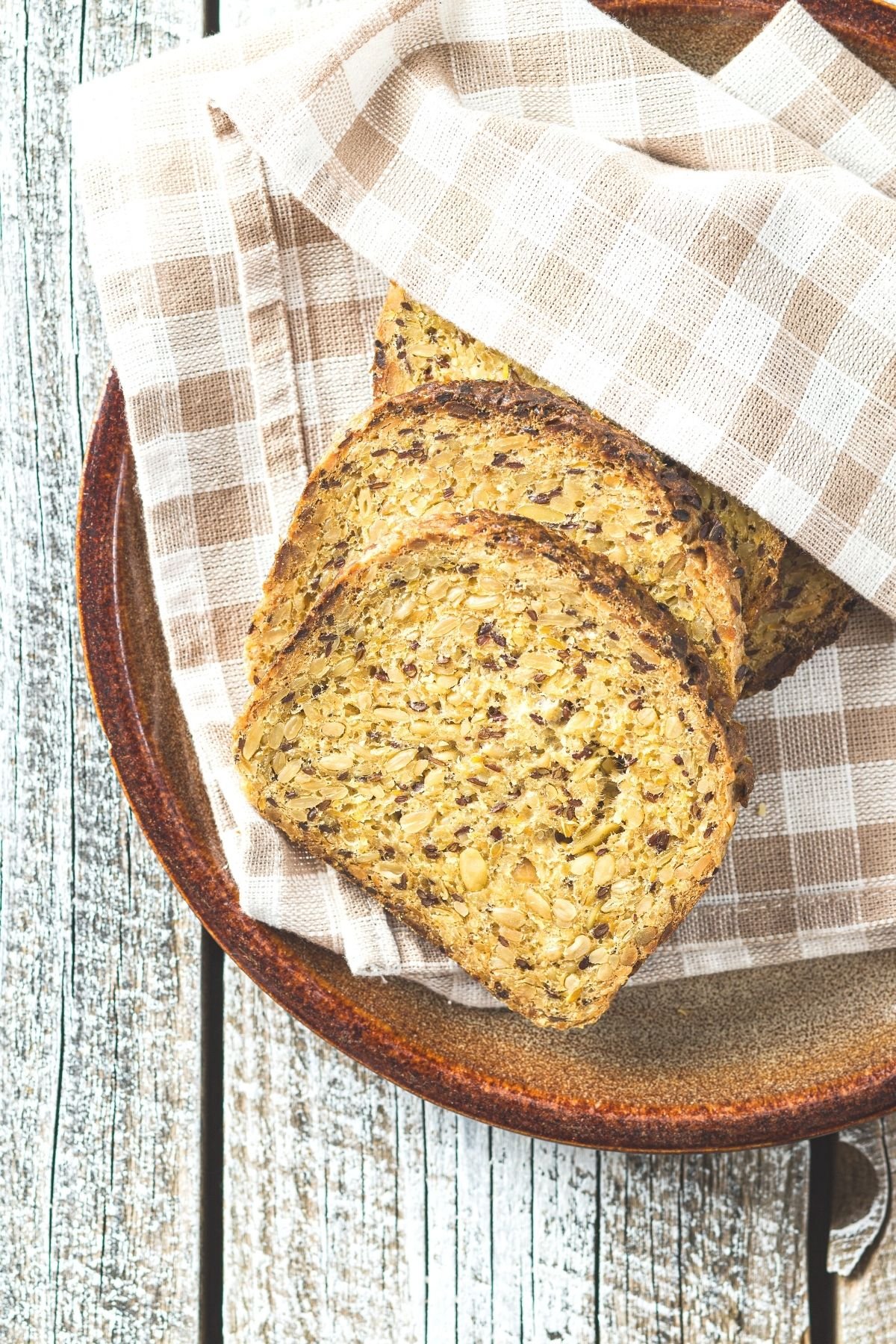 Sourdough Bread
Fermenting bread dough, like in sourdough bread, makes it easier to digest and can increase the nutrients. Our ancestors have been fermenting bread for centuries as a method of preservation. Choose a bakery-made sourdough bread or make your own.
Be sure to use gluten-free flours if you are on a gluten-free diet.
Some Healthy Brands You Can Buy
If you want to continue the convenience of picking up bread at your local store, these are some better options:
Ezekiel 4:9 (gluten-containing and gluten-free options)
Bread Srsly Gluten-Free sourdough (gluten-free)
Silver Hills Sprouted Bakery (gluten-containing and gluten-free options)
Rudi's (gluten-containing and gluten-free options)
Julian Bakery (grain-free)
Barely Bread (grain-free)
Dave's Killer Bread (gluten-containing)
Trader Joe's sprouted or whole wheat varieties (gluten-containing)
Whole Foods Bakery, fresh baked options (gluten-containing)
Don't Miss These Clean Eating Resources
Conclusions
Bread can certainly be part of a well-rounded diet. For better nutrition, choose whole-grain or fermented options with minimal ingredients. If you choose not to eat bread, alternatives like grain-free tortillas, egg wraps, and sweet potatoes are great replacements.
If you like this post, consider following me on social media so we can stay connected. I'm on Facebook, Pinterest, Instagram, and YouTube!
About the Author: Carrie Forrest has a master's degree in public health with a specialty in nutrition. She is a top wellness and food blogger with nearly 10 million annual visitors to her site. Carrie has an incredible story of recovery from chronic illness and is passionate about helping other women transform their health. Send Carrie a message through her contact form.
Note: this post is for informational purposes only and is not intended as medical advice. Please consult your healthcare provider for recommendations related to your individual situation.
This post may contain affiliate links which won't change your price but will share some commission. We are participant in the Amazon Services LLC Associates Program, an affiliate advertising program designed to provide a means for us to earn fees by linking to Amazon.com and affiliated sites.