5 Best Substitutes for Garam Masala (Plus a Recipe)
This post may contain affiliate links which won't change your price but will share some commission.
Garam Masala is a traditional spice used in Indian cooking and Indian cuisine. Learn what are the five best substitutes for Garam Masala if you don't have it in your kitchen or you don't like it.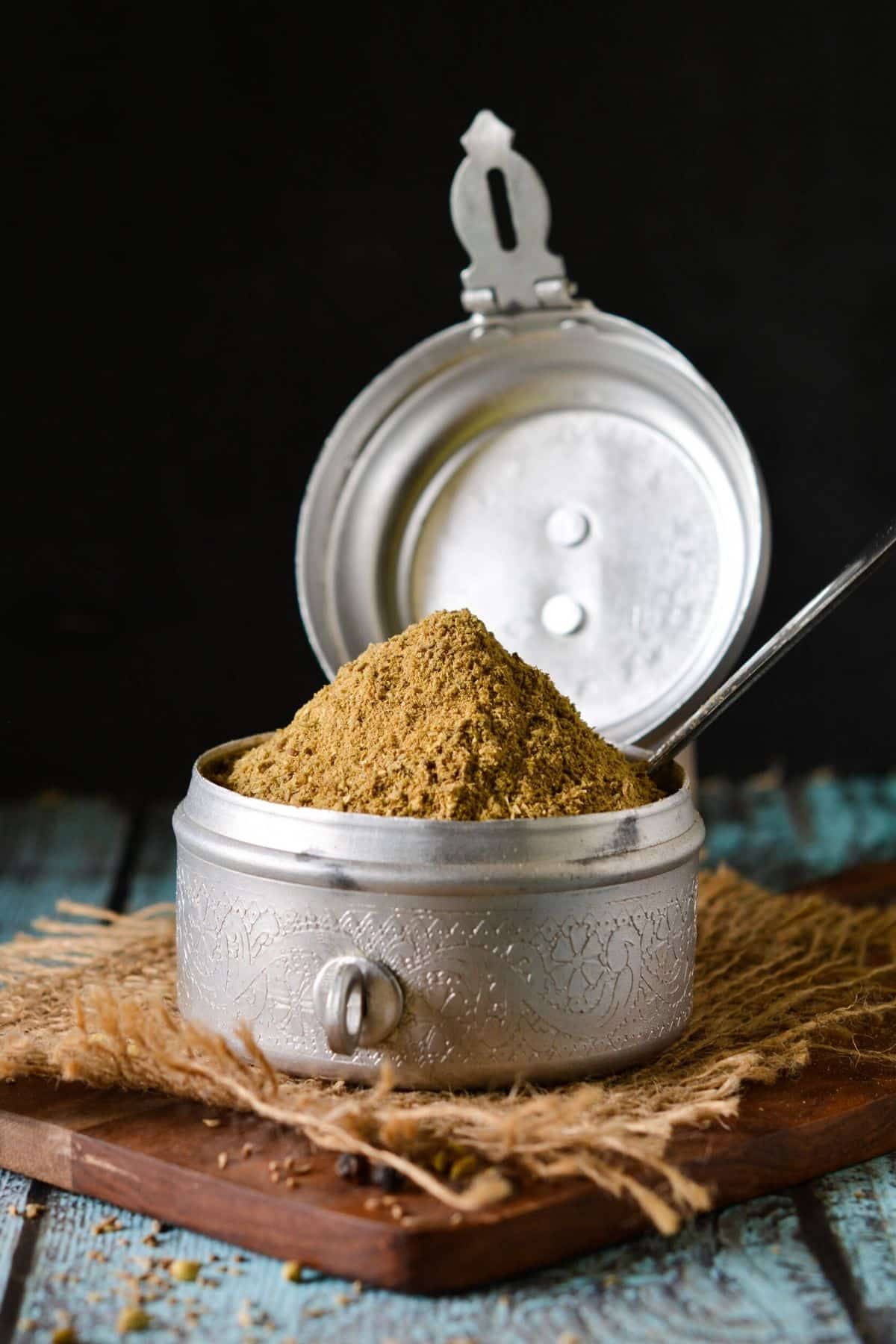 Garam Masala Information
The name of the popular spice garam masala in Indian translates to "warming spices" in English.
According to Ayurvedic medicine, this blend of spices heats up the body, improving digestive "fire" and raising the metabolism. It also adds lots of delicious flavor to your dishes.
Most garam masala blends will typically contain a mixture of cinnamon, black peppercorns, green cardamom, cumin, coriander, mace, and bay leaves. These spices are usually dry roasted while whole, then ground into a powder from the whole spices.
The exact mixture of spices in garam masala differs quite a bit from one Indian region to another.
Some recipes are hotter than others, but all have a flavor combination that is aromatic and rich rather than spicy. This Indian spice blend is worth adding to your spice cabinet!
How Do You Use It?
Garam masala works perfectly with everything from lentil dishes to curries. It's usually added towards the end of the cooking time as it can become bitter if it is cooked for too long.
You can also add a little garam masala to cooked dishes, in the same way as you might use paprika. Try sprinkling it on scrambled eggs or using it as a flavoring for popcorn.
You can even stir it into mayonnaise and use it for everything from deviled eggs to aioli.
Health Benefits
The great news is that garam masala is more than just a tasty flavoring.
The spices it contains are good for your health, as they are rich in antioxidants and can help protect against cancer.
And, because the ingredients in garam masala promote good digestion, they are useful in preventing constipation too. See my related Anti-Constipation Smoothie recipe.
Fortunately, there are several things you can use instead of garam masala if you don't have any on hand for a particular recipe, or if it's not quite to your taste.
Best Substitutes for Garam Masala
Here are the best alternatives to use in place of garam masala. Some of these are common ingredients or common spices, and some may be new to you.
1. Curry powder
Curry powder doesn't quite have the depth of garam masala. It is also quite different in color. This is because – unlike garam masala – it contains turmeric, which gives many curries their bright yellow hue.
Nevertheless, curry powder still works well as an alternative to garam masala. 
Look for a mild or medium curry powder, rather than a hot one. You can use curry powder in your recipe in the same quantity as you would have used garam masala.
In order to fully develop its flavor, you may want to add it towards the start of the cooking time. Overall, it is a good substitute.
2. Cumin and allspice
This is a very quick and easy substitute for garam masala. 
It comes surprisingly close to the flavor you need and it's the ideal replacement if there are other flavors in garam masala that you don't really enjoy.
Simply mix one part ground cumin with a quarter part allspice, then use it instead of garam masala with a 1:1 ratio.
3. Coriander, cumin, and cardamom
This is another simple blend that captures the overall flavor profile of garam masala.
To make it, combine two teaspoons of coriander seeds with one teaspoon of cumin seeds and half a teaspoon of cardamom pods.
Toast the spices in a dry skillet over medium heat until they release their aroma. Allow to cool, then grind in a coffee grinder or with a mortar and pestle.
You can use this mixture in the same quantities as garam masala.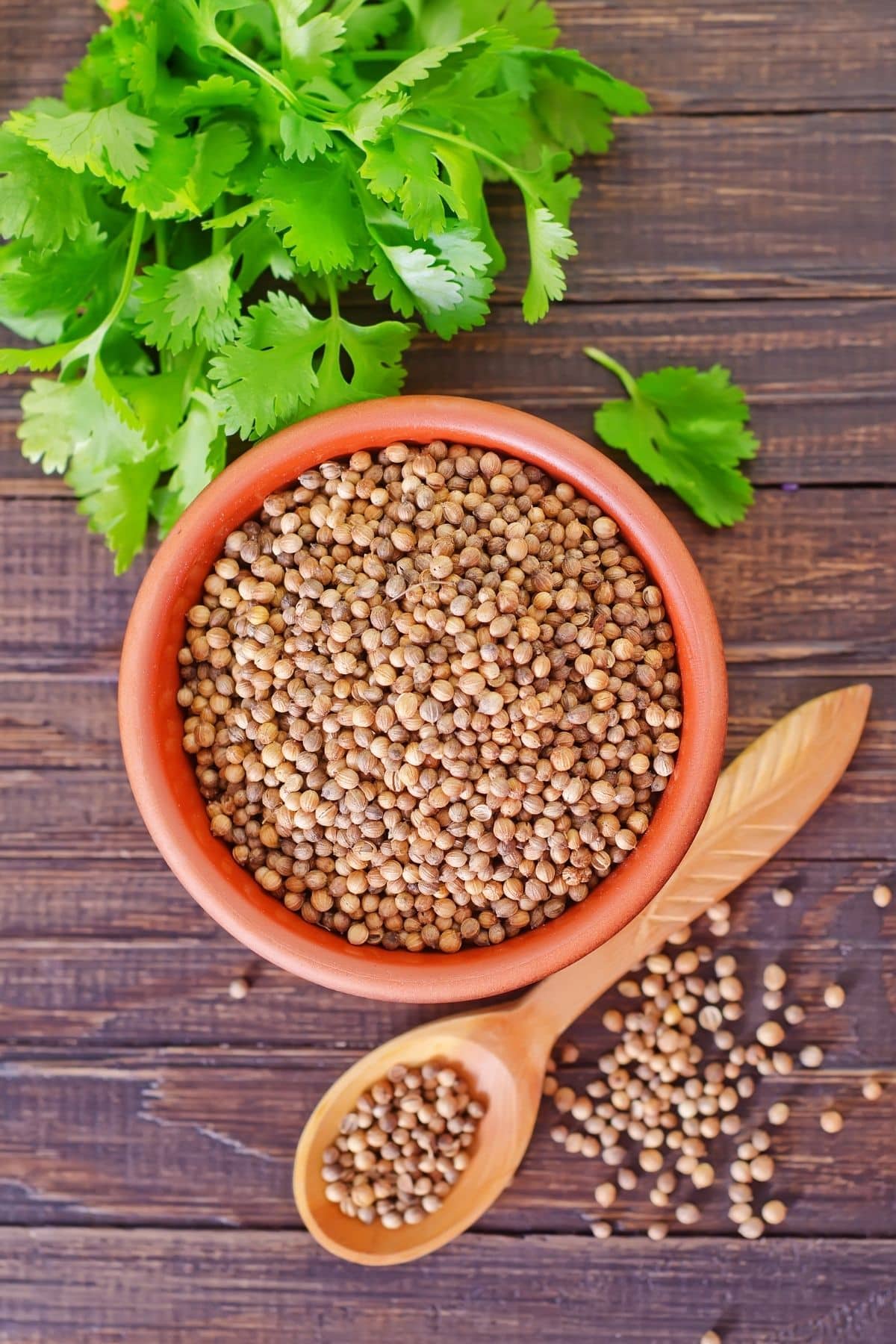 4. Sambar masala or chaat masala
These Indian spice blends are not an exact match for garam masala and bring slightly different elements to any dishes they're added to.
Sambar masala contains red chilies and is hotter than garam masala, but it is highly aromatic and makes an excellent substitute. You can use it with a 1:1 ratio, but since it is a bit hotter than garam masala you may prefer to start off by adding less.
Chaat masala tastes similar to garam masala and some of the spices it contains are the same. The exceptions are anardana – which is made from dried pomegranate seeds – and mango powder. These give chaat masala quite a tart flavor.
You can use it in the same quantities as garam masala and it can be added to the dish at any time, either as it cooks or afterward.
5. Make your own blend
It's actually pretty easy to put together your own garam masala blend, as long as you have the necessary spices in your pantry. 
To make your homemade garam masala, you'll need a spice grinder or a dedicated coffee grinder to drink up the key ingredients. For an authentic garam masala, see the actual recipe card below.
Store your garam masala spice blend in an airtight container in a cool, dry space.
To make it you will need:
Coriander seeds
cumin seeds
cardamom seeds
black peppercorns
fresh nutmeg, grated
cinnamon stick, whole
whole cloves 
Look for these different spices at your local grocery store, or order them online. Try using this spice mixture in your Indian dishes or any of your favorite savory dishes.
I've included this recipe in a card below, so check it out for the exact measurements and instructions.
Because the core flavors of garam masala come from spices that you may already have at home. it is quite easy to make your own blend that tastes similar. Alternatively, trying a new blend such as chaat masala may make a subtle difference to your Indian cooking in a way that you find you really enjoy.
More Best Substitutes Articles You Might Like
Don't Miss These Indian-Inspired Recipes!
Print
Homemade Garam Masala
Here's how to make your own homemade Garam Masala spice blend.
Total Time: 30 minutes
Yield: 15 1x
3 tablespoons coriander seeds
2 tablespoons cumin seeds
2 tablespoons cardamom seeds
2 tablespoons black peppercorns
1 teaspoon fresh nutmeg, grated
1/2 teaspoon ground cinnamon
1 teaspoon whole cloves
Instructions
Heat a small skillet over medium heat.
Add the coriander, cumin, cardamom, and peppercorns. Stir occasionally to evenly toast the spices for 4-5 minutes.
Once the spices are toasted and have released their aromas, set them to one side.
Allow to cool, then grind in a coffee grinder or use a mortar and pestle.
Stir in the grated nutmeg and cinnamon.
Pour your spice blend into an airtight container then store in a cool, dry place for up to several months.
Notes
Store your spice blend in an airtight container for up to several months.
Keywords: garam masala powder, garam masala recipe
If you like this post, consider following me on social media so we can stay connected. I'm on Facebook, Pinterest, Instagram, and YouTube!
About the Author: Carrie Forrest has a master's degree in public health with a specialty in nutrition. She is a top wellness and food blogger with nearly 10 million annual visitors to her site. Carrie has an incredible story of recovery from chronic illness and is passionate about helping other women transform their health. Send Carrie a message through her contact form.
This post may contain affiliate links which won't change your price but will share some commission. We are participant in the Amazon Services LLC Associates Program, an affiliate advertising program designed to provide a means for us to earn fees by linking to Amazon.com and affiliated sites.