8 Best Vitamins for Women in 30s (2024 Update)
This post may contain affiliate links which won't change your price but will share some commission.
If you are a women who is in her late 20s through her 30s, you might be wondering if you need to take certain vitamins for optimal health and to prevent nutritional deficiencies. This article shares eight of the best vitamin supplements for women in their 30s to consider.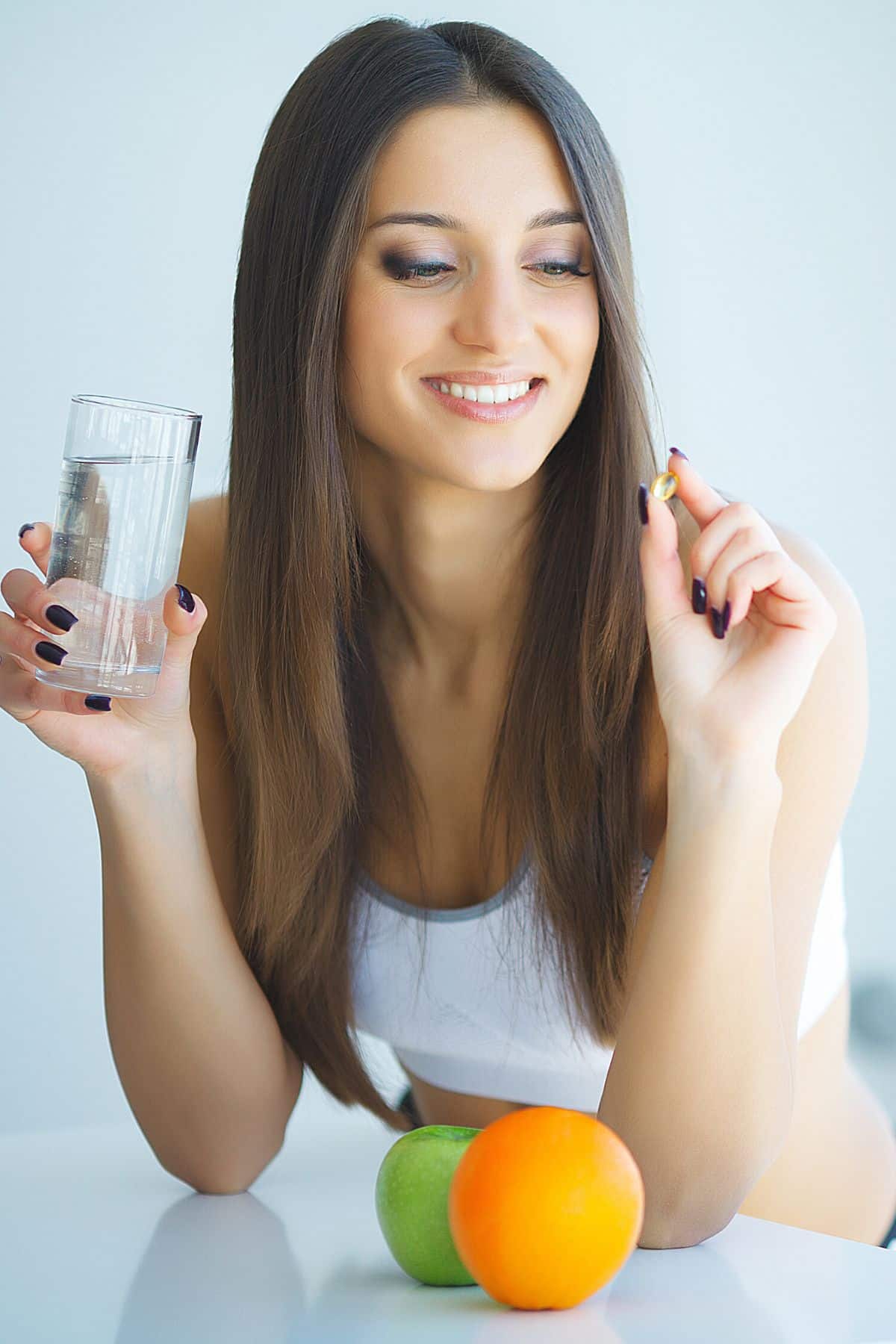 Best Vitamins for Women in 30s
1. B-Vitamin Supplementation
The various B-vitamins are really important for helping our bodies run smoothly.
B-vitamins are most often associated with energy production, but they're actually important for improving mood and preventing depression too.
It's estimated that nearly 40% of the population has an MTHFR genetic mutation which makes it difficult to process folic acid. Most people who have this genetic mutation don't know they have it, and it's not necessarily a bad thing.
However, it does compromise B-vitamin absorption and usage. Learn more about MTHFR diet and supplement recommendations.
For this reason, women consuming vitamin B and B vitamins should probably opt for the methylated kind. One way to spot a methylated B-complex is to turn the label over to the ingredients list and look for the form of B-12 that says methylcobalamin.
Don't use a B-complex that says cyanocobalamin. This form is not methylated and may do more harm than good if you're one of the estimated 40% of women with the MTHFR gene mutation.
B-vitamins are water-soluble, meaning that what you don't use will just get washed out of your body. That said, it's important to find a quality B-vitamin brand that doesn't have a ton of fillers or extra ingredients, in addition to having the most absorbable forms of B-vitamins.
2. Iron Supplementation
3. Vitamin D
4. Omega-3 Fatty Acids
5. Magnesium
6. Probiotics
7. Calcium + K2
8. Prenatal Vitamins
Why Taking Vitamins for Women in 30s is Crucial
FAQs About Supplements for Women in 30s
Conclusions
If you like this post, consider following me on social media so we can stay connected. I'm on Facebook, Pinterest, Instagram, and YouTube!
About the Author: Carrie Forrest has a master's degree in public health with a specialty in nutrition. She is a top wellness and food blogger with over 10 million annual visitors to her site. Carrie has an incredible story of recovery from chronic illness and is passionate about helping other women transform their health. Send Carrie a message through her contact form.
Note: this post is for informational purposes only and is not intended as medical advice. Please consult your healthcare provider for recommendations related to your individual situation.
This post may contain affiliate links which won't change your price but will share some commission. We are participant in the Amazon Services LLC Associates Program, an affiliate advertising program designed to provide a means for us to earn fees by linking to Amazon.com and affiliated sites.