10 Best Protein Powders Safe for Pregnancy (2023)
This post may contain affiliate links which won't change your price but will share some commission.
Pregnant women need extra protein and other nutrients during all three trimesters. Protein is the building block of our bodies and is important for growth. This article shares the best protein powders safe for pregnancy to help with the increased intake requirements.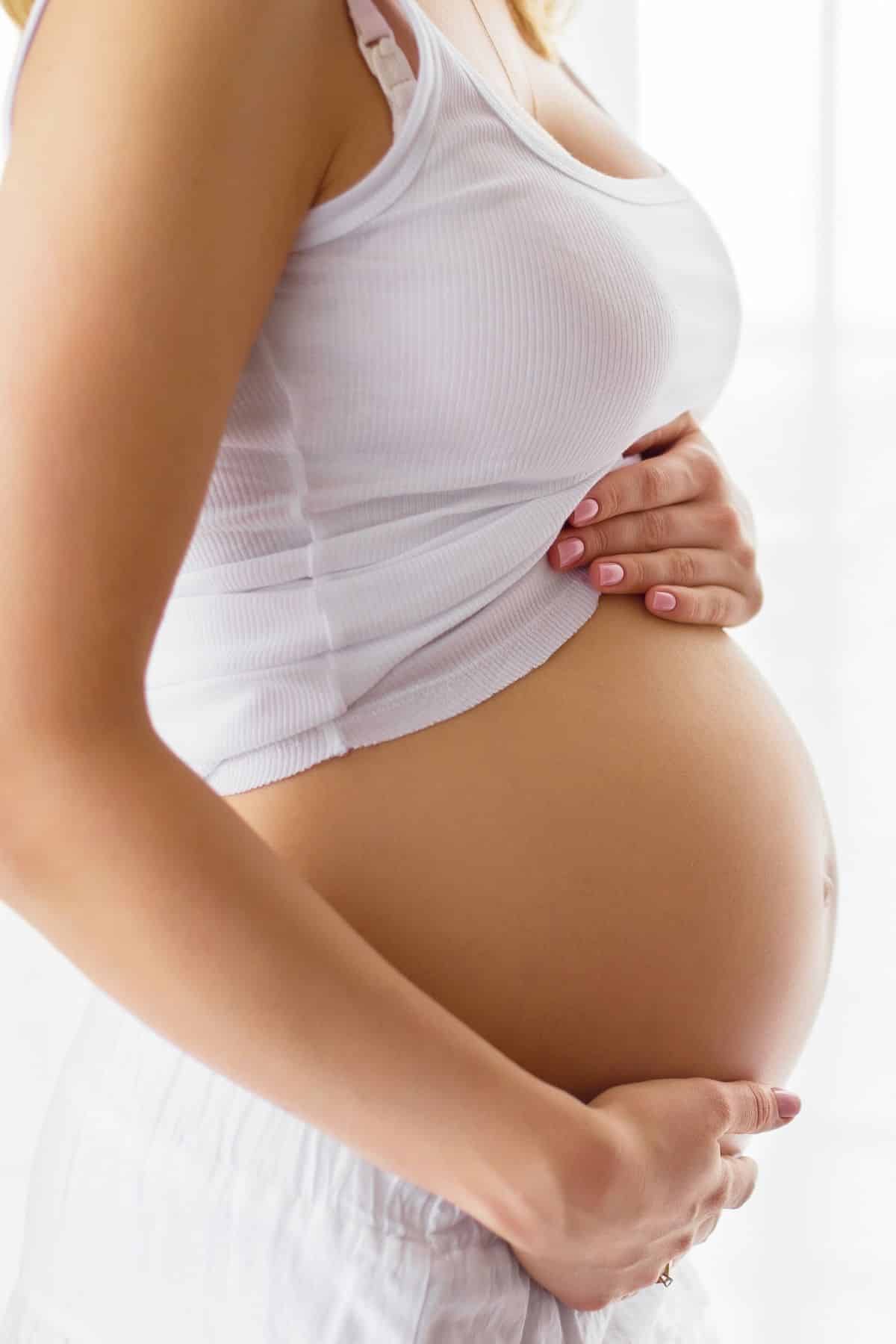 Protein During Pregnancy
As mentioned, protein is one of the nutrition requirements that increases during pregnancy. Protein helps build cells for both the mother and the growing baby. A reasonable amount of protein to shoot for during pregnancy is 70 to 100 grams daily.
Protein needs generally increase during the 2nd and 3rd trimesters. Your doctor or midwife can help you figure out exactly how much you need in each trimester.
Protein Food Sources for Pregnancy
The most bioavailable protein sources come from animals, including eggs, red meat, poultry, pork, lamb, seafood, and other animal sources. These will have all the essential amino acids.
One serving of animal protein can provide up to 30-35 grams of protein, depending on serving size and the source.
Plant-based sources of protein are also good, too, although they aren't always complete sources of protein. Some quality sources include beans, tofu, tempeh, and lentils.
Here are some common protein-rich foods for reference:
Chicken breast (4 ounce serving): 35 grams
Cottage cheese (1 cup serving): 28 grams
Canned salmon (3 ounce serving): 17 grams
Lentils (1/2 cup boiled): 9 grams
Skim milk (1 cup serving): 8 grams
Peanut butter (2 tablespoon serving): 7 grams
1 large egg: 6 grams
As you can see, lean meats have the most protein where a plant-based diet may be lacking in enough protein.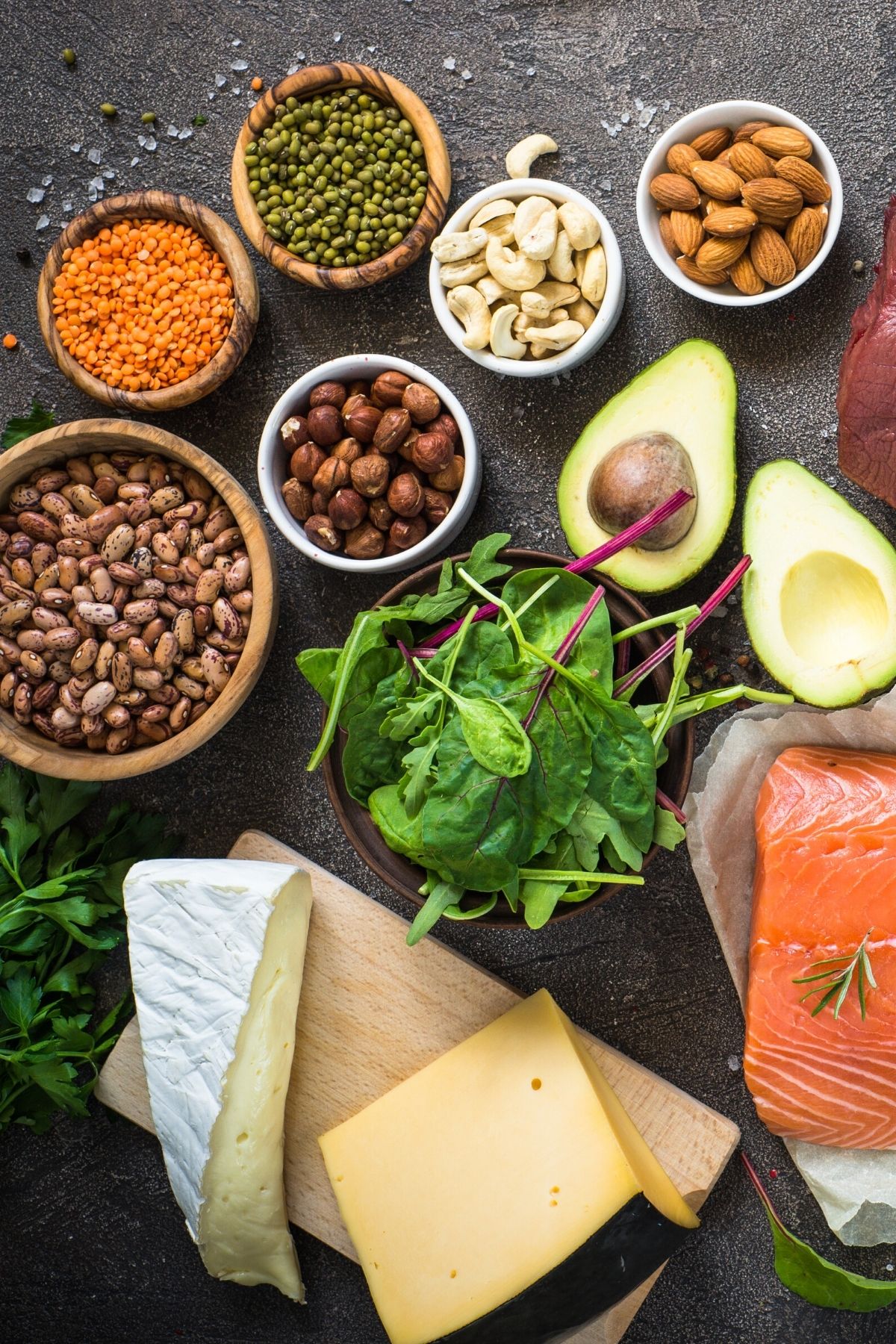 Protein Powders Safe for Pregnancy
If you find that you can't quite reach your daily protein requirement through whole food sources such as meat and eggs, you might consider adding a protein powder blended into a protein drink or smoothie to help reach your goal.
One scoop of protein powder can generally add from 12-28 grams of protein, depending on the type.
You do need to be careful when choosing a protein powder during pregnancy, though. It's probably best to avoid artificial sweeteners and other types of sweeteners, artificial flavors, fillers, and other questionable ingredients.
The same applies to breastfeeding in terms of avoiding artificial flavors and other ingredients that may pass through your breastmilk.
All of the protein powders below are also considered safe for breastfeeding as they are made from whole foods and natural ingredients from real food. You may also wish to avoid processed protein products such as Built Bars or Premier Protein.
It's also important to avoid any ingredients that you may have an allergy or sensitivity to, including grains, dairy, soy protein, casein protein, or gluten (see my article on the Best Diet for Fertility).
And, if you have any questions about which protein powder is safe or best for you, please do check with your healthcare provider.
How to Use Protein Powders During Pregnancy
To use protein powder, either blend the powder with your favorite fruit to add sweetness (plus your choice of liquid), or feel free to add your own pregnancy-safe sweetener (see my list of the best sugar substitutes).
Protein shakes are particularly great for pregnancy if you're feeling nauseous from morning sickness. Sometimes drinking your nutrition can be easier to tolerate than chewing whole meals.
Smoothies with protein powder can also be great after you've given birth and breastfeeding. See my list of the best breastfeeding smoothies!
Don't forget to add your leafy greens for a nice source of folate. If you have a sensitive stomach, you can always steam your greens to make them easier to digest. I outline this process in my Kale Berry Smoothie recipe.
If you're trying to increase your iron stores, make sure to try my Iron Rich Smoothie.
You may also want to check out my complete list of clean eating smoothies for different ways to use your protein powder.
Best Protein Powders for Pregnancy
The following protein powders all have very clean ingredient lists and are appropriate for most women during pregnancy. These are also the best protein powders for breastfeeding as nutrient requirements remain high as you feed your baby.
All of the products on this list are unsweetened. All of these products are hand-selected based on their ingredients and nutritional profile.
But, as always, please do consult your healthcare provider just to make sure that protein powder is safe for you.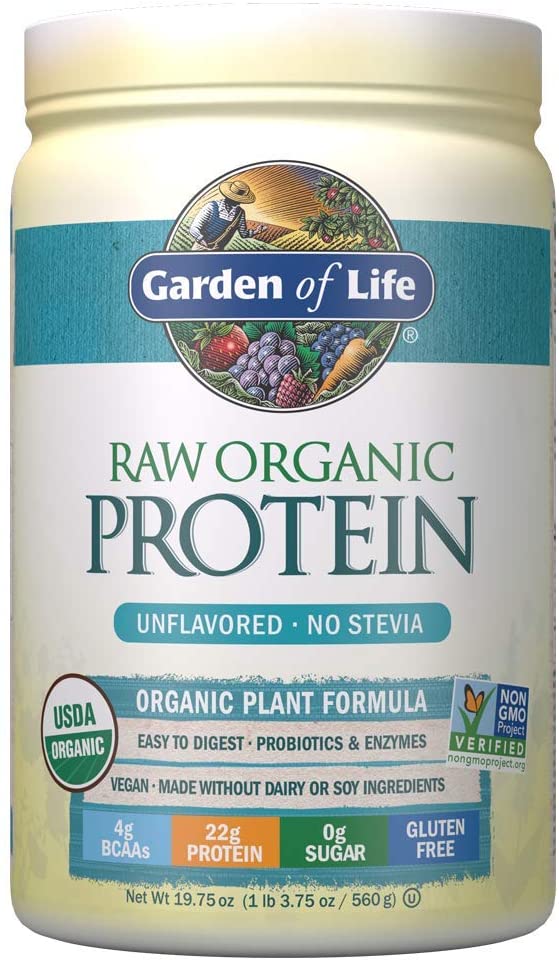 This easy-to-digest vegan and plant-based protein powder excludes soy and stevia, so it is a great option. Garden of Life is a trusted brand and has a lot of quality products. This one is excellent because it has no added sugars or sweeteners. The protein comes from a variety of plant sources and is a vegan protein powder.
This is also an organic protein powder with digestive enzymes.
This Garden of Life Protein powder would go great in my Peanut Butter Cauliflower Smoothie.
Protein: 21 grams per scoop
Literally the only ingredient in this Anthony's protein powder is pea protein! Being unflavored and unsweetened, you can "hide" it in a lot of recipes. Try it in this Green Apple Smoothie with Spinach for a delicious breakfast or snack.
Pea protein is also naturally gluten-free, vegan, and vegetarian so it fits with a lot of different dietary needs.
Protein: 8 grams per tablespoon
This KOS protein blend contains coconut milk and fruits and veggies, so it may taste better to those that are unaccustomed to plant-based proteins.
You'll also get a little bit of fiber with this protein powder as well. Fiber is essentially for a healthy pregnancy. Try it in Strawberry Peach Smoothie.
Protein: 20 grams per two scoops
Grass-fed whey protein powder is perfect for those who prefer to use dairy products. These often have a better taste when you are used to dairy products because switching to plant proteins can be a bit jarring. Whey protein powders also blend really well and make for a very creamy smoothie!
Dairy protein is generally very bioavailable and is a great choice to meet your protein requirements, as long as you can tolerate dairy products. Try this one in my Strawberry Blueberry Smoothie.
Protein: 21 grams per 5 tablespoons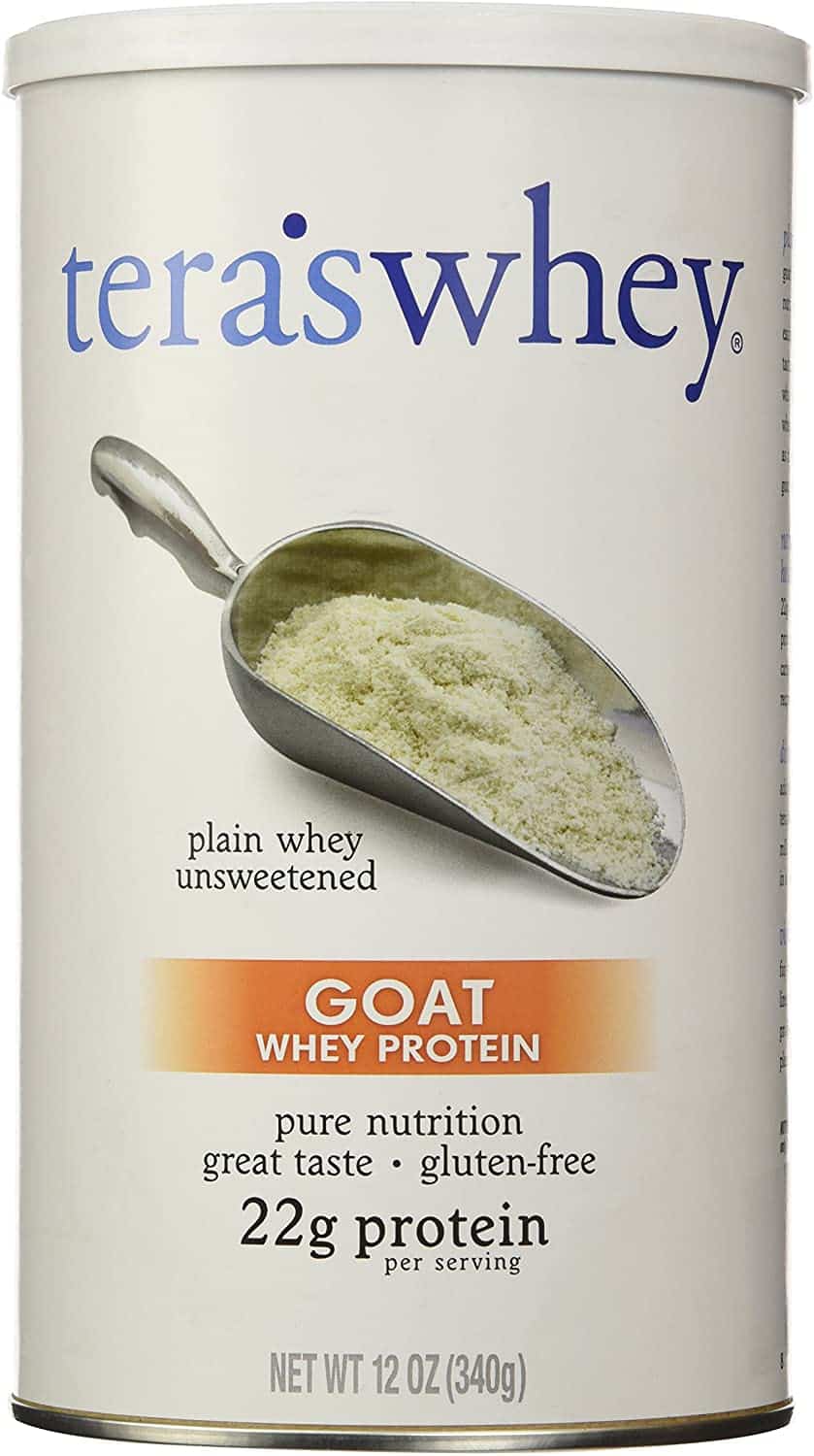 If you don't want plant protein but can't handle cow milk, this one is a good option. Many people can handle goat milk as it's easier to digest than cow protein.
This one has a simple ingredient list and can help meet your nutritional needs with a complete amino acid profile.
Try this one in my Oat Milk Smoothie with Strawberry & Banana.
Protein: 22 grams per two scoops
Bone broth protein is a great source of gut healing foods including collagen (learn more about how to take collagen and any side effects of collagen).
This is a trusted brand that uses quality protein sources from beef and chicken. This version is unflavored with no added sweeteners or flavors.
Protein: 20 grams per serving
If you don't want to get just protein powder, the collagen route is an option. It's perfect for helping your joints, skin, everywhere you need some "elastic." Learn more about collage protein and some potential side effects.
One huge benefit of collage protein is how easily it dissolves into liquids. You can even put a scoop into a hot beverage to add protein with no flavor change.
Collagen protein is not a complete protein, though, so be sure you are also getting other complete sources.
Protein: 18 grams per two scoops
Hemp protein is gaining in popularity as a soy-free plant-based option. This blend contains healthy fats from hemp with some pea protein as well.
Try this one in my Weight Gain Chocolate Smoothie.
Protein: 20 grams per ¼ cup
Designs for Health makes great products and this protein powder is very clean and bioavailable. You'll get some collagen protein with this one too.
Get the unsweetened version to avoid any stevia.
Try it in my Strawberry Banana Peanut Butter Smoothie.
Protein: 21 grams per serving
The Equip Foods Prime Protein is made from grass-fed beef and is a highly bioavailable product. It's also free from the top allergens which makes it safe for pregnancy. Read more about the health benefits of beef protein powder.
Get the unsweetened version to avoid any stevia.
Protein: 24 grams per serving (try it in my Strawberry Protein Smoothie)
Use code CLEANEATING to save 15% off your purchase at Equip Foods.com.
FAQs About Pregnancy and Protein Powder
Which protein powder should I use when pregnant?
It really depends on your individual dietary restrictions, needs, and budget. This list is meant to provide some great choices. Talk to your doctor if you still have questions about which one is right for you.
How do I use protein powder?
The best way is to add it to a smoothie. You can go as simple as a scoop of protein powder mixed with water, or you can add frozen fruit, greens, and other mix-ins to help add flavor and nutrition.
Is protein powder safe for pregnancy?
It's best to choose a protein powder that doesn't have a long list of ingredients that may not be safe for pregnancy. You many wish to avoid artificial and natural sweeteners during pregnancy. All of the protein powders included in this list are completely unsweetened.
What are the best protein powders for breastfeeding?
While your nutrient requirements remain high, you can consider any of the protein powders on this list as appropriate for both pregnancy and breastfeeding. Some infants may be sensitive to ingredients, though, so be alert to signs of food sensitivities from your infant, such as gas, fussiness or skin rashes.
Does a prenatal vitamin contain protein?
It is not likely that your prenatal will contain protein. You'll need to get your protein from food sources or protein supplements like protein powder. You can make your own protein shake by combining a pregnancy-safe prenatal protein powder with water or liquid.
Don't Miss These Pregnancy and Breastfeeding Resources
Conclusions
This list of the best protein powders for pregnancy is designed to help expectant mothers increase their overall protein intake. Protein shakes are convenient and easy and can help reach your macronutrient needs for both pregnancy, postpartum, and breastfeeding.
Check my list of the best breakfast smoothies if you need more recipes.
If you like this post, consider following me on social media so we can stay connected. I'm on Facebook, Pinterest, Instagram, and YouTube!
Note: this post is for informational purposes only and is not intended as medical advice. Please consult your healthcare provider for recommendations related to your individual situation.
About the Author: Carrie Forrest has a master's degree in public health with a specialty in nutrition. She is a top wellness and food blogger with over 10 million annual visitors to her site. Carrie has an incredible story of recovery from chronic illness and is passionate about helping other women transform their health. Send Carrie a message through her contact form.
This post may contain affiliate links which won't change your price but will share some commission. We are participant in the Amazon Services LLC Associates Program, an affiliate advertising program designed to provide a means for us to earn fees by linking to Amazon.com and affiliated sites.