Finding Functional Medicine Doctors Near Me
This post may contain affiliate links which won't change your price but will share some commission.
If you're looking for how to find a functional medicine doctor in your area, then you'll want to check out this article with the best resources. Functional medicine is an approach to healthcare that is based around finding the root cause. Use the included resources to find the best functional medicine practitioners.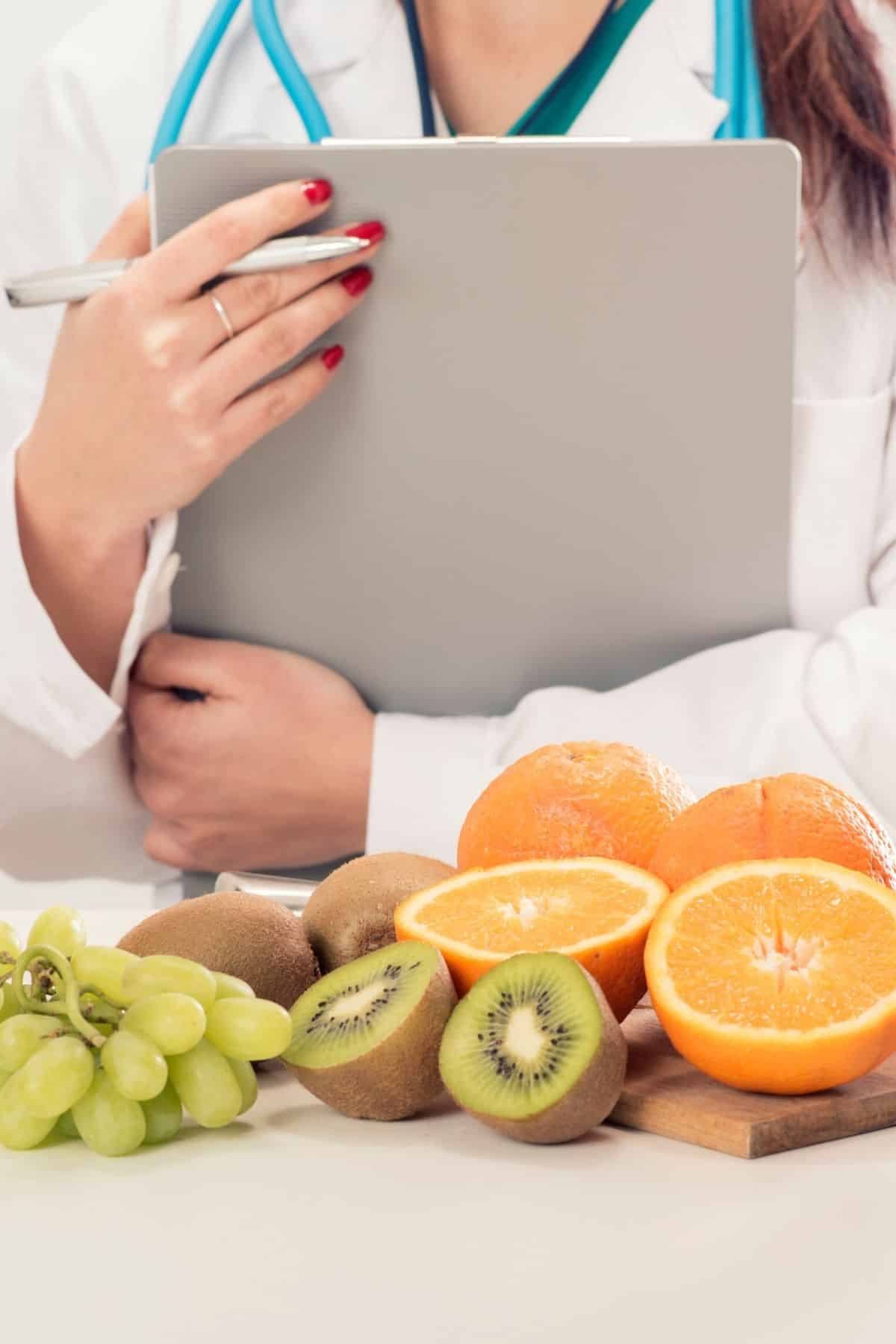 What is Functional Medicine?
Functional medicine is an approach to healthcare that seeks out and treats the root cause of symptoms or chronic diseases. This sets it apart from traditional medicine in the United States and a lot of other places, which often only attempt to treat symptoms.
The main principle that guides the philosophy of functional medicine is that one medical condition can have many different causes.
Similarly, one cause can result in many different conditions.
How different causes affect different people can depend on a range of factors. These include genetics, environment, lifestyle, diet, and even personal stress.
Functional medicine tends to be a very individualized and personal approach to healthcare that makes patients feel far better heard, cared for, and understood.
Functional medicine doctors, for example, tend to spend a lot longer with their patients at each appointment than doctors who practice only traditional medicine.
This enables them to gather a wide range of information, deepening their understanding of the lifestyle, genetic, and biochemical factors that may affect that patient's wellness.
Along with traditional lab tests and blood work, this can help them create very personalized treatment plans for lasting improvements in seeking optimal health.
Advantages of Using a Functional Medicine Doctor
It is empowering for patients to work together with practitioners to discover the underlying reasons for their ill health and find different approaches to address various health issues.
In a refreshing difference from conventional medicine, these ways are not usually just medication or surgery. Instead, alternative methods of healing including nutrition, supplements, stress management, and lifestyle are considered first. Medication and surgery remain viable options, but only if they are needed.
Functional medicine can also have a significant impact on reducing healthcare costs. The long-term management of symptoms for common conditions like type 2 diabetes, autoimmune diseases, and digestive problems can be expensive.
Working to identify – and reverse – the cause of those symptoms can reduce reliance on costly medications and treatments over the long term.
Types of Functional Medicine Practitioners
Something important to understand is that not all practitioners of functional medicine are doctors who have been through training at medical school. Functional medicine certification is available to those in other careers, too, many of which are listed below.
Anyone who holds certification in functional medicine is only allowed to apply it within their own particular field of expertise and within the scope of their healthcare license.
For that reason, the costs involved with consulting a functional medicine practitioner can vary widely.
It would be more expensive to see an experienced medical doctor who also practices functional medicine, for example, then it would be to visit an acupuncturist with functional medicine certification.
1. Functional medicine doctors
Functional medicine doctors are those who have completed conventional medical training, then gone on to specialize in functional medicine. These types of functional medicine providers are also known as integrative medicine physicians.
Your relationship with a functional medicine doctor will feel more like a collaboration than that with a conventional doctor.
After discussing in-depth your symptoms and lifestyle, your functional medicine doctor will recommend an appropriate treatment for you, which could include changes in your diet and exercise levels, alternative therapies like acupuncture, nutritional supplements, or even prescription medication.
Your treatment plan will be personal to you and your doctor will track your progress, discussing any changes with you along the way.
2. Naturopaths
A naturopath will have received four years of education at a naturopathic medical school, where the emphasis is on avoiding surgery and drugs by using natural treatments instead.
These include dietary changes, herbs, and established naturopathic techniques like water fasting, juice fasting, and more.
Graduates receive an N.D. or naturopathic doctor degree and are licensed in some states. However, they are not recognized as medical doctors.
Naturopaths already operate like functional medicine practitioners to some extent. This is because they seek to deliver personalized treatments based on the individual. However, some may have additional functional medicine certification. This doesn't change their legal status as a naturopath but gives them a broader knowledge in this area.
Naturopathic medicine has more of an emphasis on herbal medicine and other types of alternative medicine than a regular medical doctor. They will likely use a holistic approach that views the patient as a whole person.
3. Nutritionists and dietitians
Although people often use the terms interchangeably, nutritionists and dietitians are different.
Dietitians are certified experts in food and nutrition who have a certification and sometimes a license to offer nutrition advice. They are qualified to provide evidence-based medical nutrition therapy and offer individual nutritional counseling.
And, dietitians can receive functional medicine training through the Institute for Functional Medicine.
The term "nutritionist" is often used in the United States to cover quite a wide range of training credentials.
In some states, a nutritionist must have certain qualifications before they can use the title. They are then able to practice medical nutrition therapy.
But in other states where the term is unregulated, anyone can call themselves a nutritionist.
In order to receive certification in functional medicine (see below), a nutritionist or dietitian would need to demonstrate that they have the necessary qualifications to practice, and may then only apply the principles of functional medicine within the scope of their license.
Both nutritionists and dietitians can help you make lifestyle changes especially in regards to nutrition and weight loss.
4. Acupuncturist
Acupuncture is a form of traditional Chinese medicine. Practitioners believe that the flow of energy around the body – Qi -is responsible for our health. If the energy flow is interrupted, it can cause disease.
To remedy this, acupuncture – the penetration of the skin with thin, metallic needles – is applied at certain points.
A fully qualified, licensed acupuncturist can also gain certification in functional medicine. However, licensing rules vary depending on location.
In some states, for example, acupuncturists are not permitted to order or interpret lab tests. That means that the scope of practice will vary from one practitioner of acupuncture and functional medicine to another.
An acupuncturist may try to address your health concerns and underlying causes, but they may not be the best option for addressing primary care and chronic health conditions.
5. Health coaches
The goal of a health coach is to encourage people to make positive changes to their lifestyle behavior.
Some health coaches have a background in medicine, but this isn't always the case.
A health coach can be trained in functional medicine, ultimately achieving the status of a Functional Medicine Certified Health Coach (FMCHC).
They can then work with a primary health care provider to offer personalized guidance and support in treatment plans, helping people overcome day-to-day challenges.
6. Nurse practitioner
A Nurse Practitioner (NP) can work as a provider of primary or specialty care. In order to qualify as a Nurse Practitioner, an Advanced Practice Registered Nurse (APRN) has to complete either a Master's of Science in Nursing (MSN) or a Doctor of Nursing Practice (DNP).
Their responsibilities are similar to those of a doctor, so a Nurse Practitioner with a functional medicine certification has a fairly wide scope of practice.
7. Doctor of chiropractic
Chiropractors diagnose and treat neuromuscular disorders, chiefly through spinal manipulation and manual adjustment.
They are also able to practice functional medicine. Having already received extensive training in areas including nutrition, laboratory testing, and biochemistry, they are in an excellent position to do so.
A functional medicine chiropractor can go beyond treating the symptoms of a disease, directly addressing the root cause.
They are not, however, allowed to prescribe medication. If you need traditional treatment, a chiropractor will refer you to a medical doctor.
8. Physician associate
Formerly known as a Physician Assistant (PA), Physician Associates are highly trained licensed medical professionals who are trained in the medical model and can prescribe medications.
A PA usually work as part of a health care team either in a doctor's office or in a hospital. Their responsibilities are similar to that of a Nurse Practitioner (see above).
As with all of the other types of healthcare providers listed in this article, Physician associates can receive advanced training in functional medicine.
Certifications Needed for a Functional Medicine Doctor
The most well-respected training program for clinicians who want to practice functional medicine is delivered by The Institute For Functional Medicine.
Once candidates have completed the Functional Medicine Certification Program (IFMCP), they can then join the leading group of functional medicine-trained practitioners worldwide.
Training for this certification is only available to healthcare professionals who hold an active healthcare license to practice by the appropriate authority in the state, province, or country of their clinical practice.
The IFMCP does not give clinicians any extra legal or specialty status, and they can only apply the functional medicine training they have received within the scope of their current license to practice.
How to Find the Best Functional Medicine Doctor Near You
If you want to "find functional medicine doctors near me," then here are the best ways.
You may also find that the practitioner doesn't necessarily have to be in your immediate area. Many functional medicine practitioners can do online or tele-medicine where you connect over Zoom or on the phone.
Note: none of these links are sponsored. They are based on my own personal research and experience.
1. Use the practitioner search from the Institute for Functional Medicine.
2. Use the practitioner search from the Re-Find Health website.
3. Google "functional medicine in [your city name or zip code]" and see what options appear. Check out any reviews to find a good match.
4. Join Facebook groups around your certain medical issue and ask around for practitioners.
5. Use Steady MD to find a functional medicine doctor to work with remotely.
My Experience Using a Functional Medicine Doctor
For most of my life, I only saw conventional doctors.
On the whole, I felt like I was not heard or given the best medical treatments to address root causes. Time and time again, I was given a prescription as opposed to insights or advice that could actually address the symptoms and root causes of my health problems.
You can read more about my health journey, but the long story short is that I finally saw a functional medicine doctor in 2016.
From the very first appointment, my health started to improve. I found my doctor on a podcast who just happened to live in my area of California!
Since that time, I've learned so much from him and my health has improved so much more than I ever hoped. I honestly thought that I was broken and would never escape some of the debilitating symptoms of chronic fatigue that I had experienced.
My doctor recommended a grain-free diet, plus a gluten-free and dairy-free diet, and lots of supplements and lifestyle techniques.
So, from my personal experience, I can highly recommend finding a functional medicine practitioner if you are feeling frustrated or not heard by your existing doctor.
FAQs About Functional Medicine Doctors
Are all functional medicine practitioners medical doctors?
They can be, but not all functional medicine practitioners are doctors. They can also be nutritionists, dietitians, nurse practitioners, and acupuncturists.
Do functional medicine doctors take insurance?
Not usually. You'll need to speak to the office staff of your functional medicine practitioner to see how much the services will cost. In my case, I pay cash to see the doctor, but my insurance pays for any lab tests that he orders. But, again, that will all depend on your individual situation.
Do functional medicine practitioners do tele-med?
Yes! It may be dependent on your practitioner and where you live, but most practitioners do offer some sort of tele-medicine options these days. You may have to use a doctor in your state or country, but be sure to ask as the rules and regulations regarding online medicine is constantly changing.
Type of doctor that helps gluten-free, lactose-free and low-fiber diets?
Most functional medicine practitioners can help you determine which type of diet is best to address your symptoms. Additionally, these doctors or practitioners can help you implement your specialized diet.
More Helpful Health Resources
Conclusions
Sadly, it is common for conventional healthcare providers these days to prescribe medication without looking further than a patient's symptoms. But getting to the root cause of a problem – then working on treating it – can produce life-changing results.
By consulting a functional medicine practitioner, you will hopefully begin to regain control over your own wellness. Understanding how factors like your diet and lifestyle are influencing your symptoms is key to making the long-term changes you need for a happier, healthier life.
If you like this post, consider following me on social media so we can stay connected. I'm on Facebook, Pinterest, Instagram, and YouTube!
About the Author: Carrie Forrest has a master's degree in public health with a specialty in nutrition. She is a top wellness and food blogger with over 10 million annual visitors to her site. Carrie has an incredible story of recovery from chronic illness and is passionate about helping other women transform their health. Send Carrie a message through her contact form.
Note: this post is for informational purposes only and is not intended as medical advice. Please consult your healthcare provider for recommendations related to your individual situation.
This post may contain affiliate links which won't change your price but will share some commission. We are participant in the Amazon Services LLC Associates Program, an affiliate advertising program designed to provide a means for us to earn fees by linking to Amazon.com and affiliated sites.