Top 10 Best Paleo Protein Powders
This post may contain affiliate links which won't change your price but will share some commission.
Here's a round-up of the Ten Best Paleo Protein Powders that are made with clean ingredients. These products are all grain-free, gluten-free, dairy-free, and perfect for paleo and real food diets.
Protein powders can be a great addition to almost any diet, especially for breakfast foods like smoothies. Protein consumption at breakfast is also thought to help with weight loss efforts. One study even showed that at least 30 grams of protein at breakfast is needed to help preserve muscle tissue during weight loss in women.
It's actually harder than you think to get at least 30 grams of protein with breakfast. For example, one whole egg only has 6 gram of protein. I don't know that many people who can eat 5 eggs in one sitting! So, one of the best ways to bump up your protein intake is to use protein powders.
But, the problem is that there are so many protein powders to choose from, and not all of them contain quality ingredients. Many protein powders may not work with paleo diets either, as they may contain grains, soy, dairy, or other ingredients that are generally excluded in a paleo approach.
Learn more about a paleo diet for beginners, and whether or not it may work for you.
I have tried numerous protein powders over the years, and this list includes my hand-picked selection of the Top 10 Best Paleo Protein Powders. Take some time to peruse them all and pick which one fits your needs best.
This post is not sponsored and all opinions are my own.
10 Best Protein Powders
This product is made using grass-fed beef protein, and it is my personal top choice of the best protein powders. While you can get flavored versions sweetened with stevia, I prefer the unflavored version that I use in my morning dairy-free smoothie.
I am a big fan of Dr. Myers' work, and I think she has made an excellent product with this product. The powder has a light and fluffy texture with no real flavor. One scoop has 26 grams of protein.
Vital Proteins has done a great job with their collagen-based products, and this unflavored version is great for using in smoothies, hot drinks, or in almost anything with liquid. The collagen peptides dissolve really easily and are flavorless. Two scoops will get you 18 grams of protein.
Learn more about the benefits of adding collagen to your diet.
This Bone Broth Protein powder is made from chicken, and one scoop has 20 grams of protein! This product has a mild flavor and works great in smoothies. I like it in my Chocolate Cherry Smoothie!
If you can tolerate eggs, then I really like this egg white protein powder. One serving has 25 grams of protein, and the texture is light and fluffy. Although I have a mild egg sensitivity, I use this for my husband's morning Detox Smoothie.
This is a new-to-me product that is made with just sweet potatoes and egg whites. This is one of the few products that I would recommend just blending with water or dairy-free milk. One scoop gets you 9 grams of protein and 22 grams of carbohydrate.
Pea protein has long been a favorite of vegan dieters, but peas are generally okay for paleo diets, too. This product is super clean, the only ingredient is peas. One scoop will get you 17 grams of protein.
I am a huge fan of hemp seeds and love making homemade hemp milk. I usually add whole hemp seeds to my Anti-Cancer Green Smoothie, but this hemp protein powder is great when you want a powder version. This hemp seed powder is also vegan.
This product is one of the few flavored and sweetened protein powders on my list. But, the ingredient list is really clean. One serving has 20 grams of protein. This product is sweetened with stevia and monk fruit, two sweeteners that are included on my list of the Best Sugar Substitutes.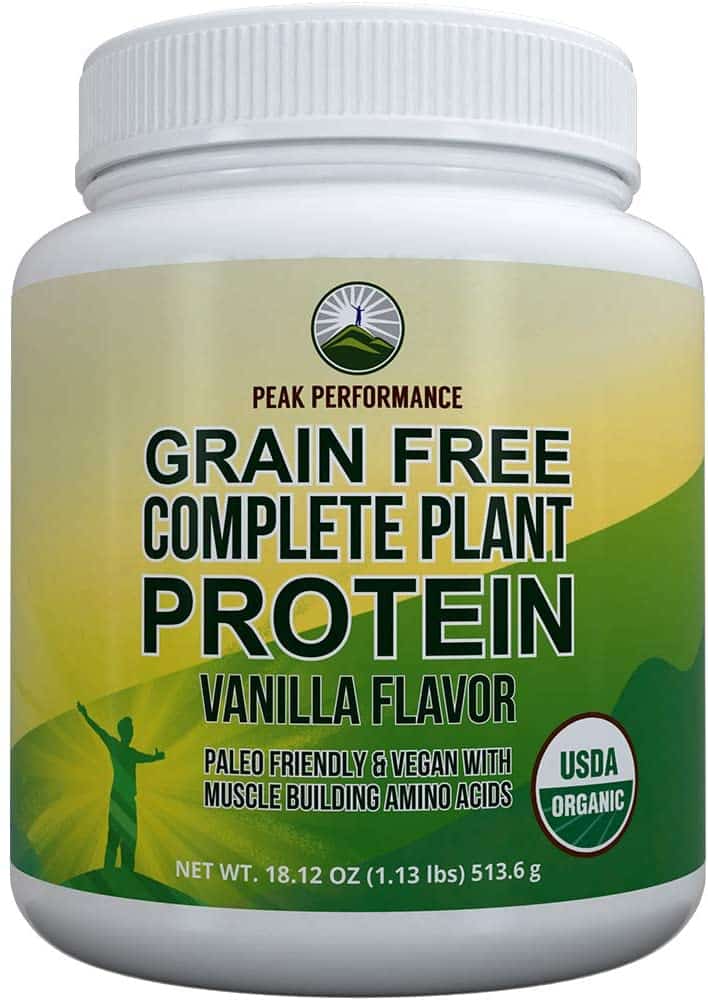 I am a big, big fan of Primal Kitchen products, and this protein powder is no exception. This is another powder that is flavored, but the ingredient list is clean and sugar-free. One scoop has 11 grams of protein.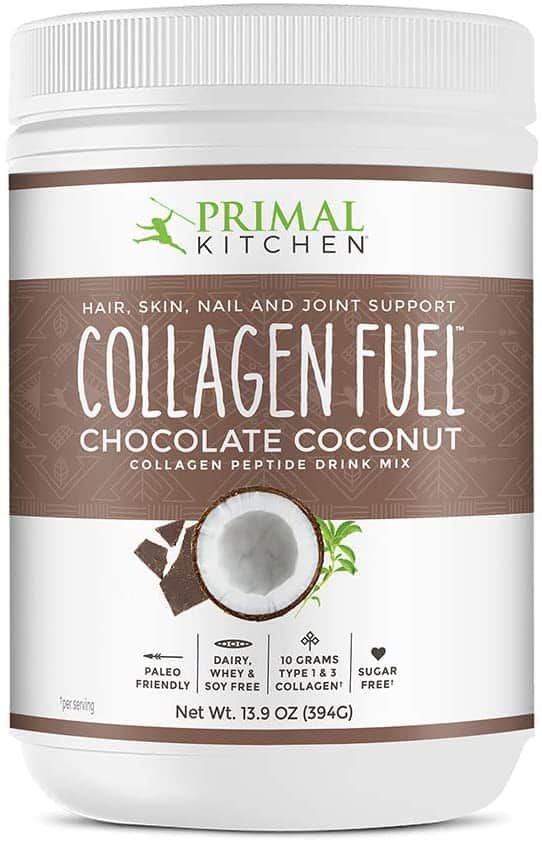 The last of my top 10 best protein powders is this sprouted pumpkin seed powder. This is a great product to add to smoothies and it does not have a strong flavor at all. This powder is also vegan. You'll need to use two scoops to get to 20 grams of protein.
Conclusions
Whether you're on a paleo or real food diet, you might need some help increasing your protein consumption to help with satiety and weight management. This list of the top 10 best paleo protein powders includes options that meet all types of needs.
This post may contain affiliate links which won't change your price but will share some commission. We are participant in the Amazon Services LLC Associates Program, an affiliate advertising program designed to provide a means for us to earn fees by linking to Amazon.com and affiliated sites.