10+ Vegan Diet Dangers (& How to Avoid Them)
This post may contain affiliate links which won't change your price but will share some commission.
Before you think about going vegan, learn about ten potential dangers and health risks that can result from a plant-based diet. You need to know about the increased risks of nutrient deficiency and disease, including one risk that is irreversible.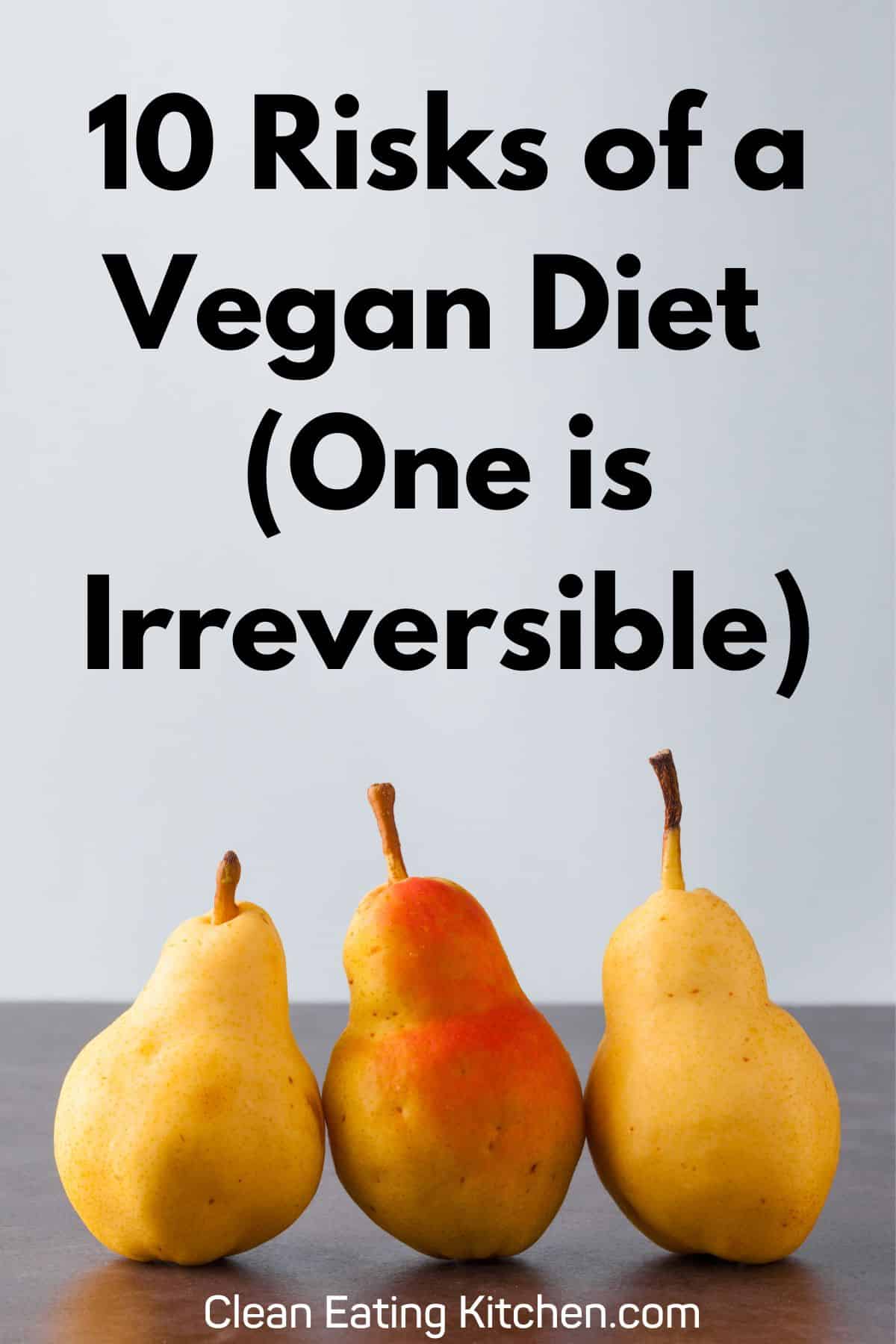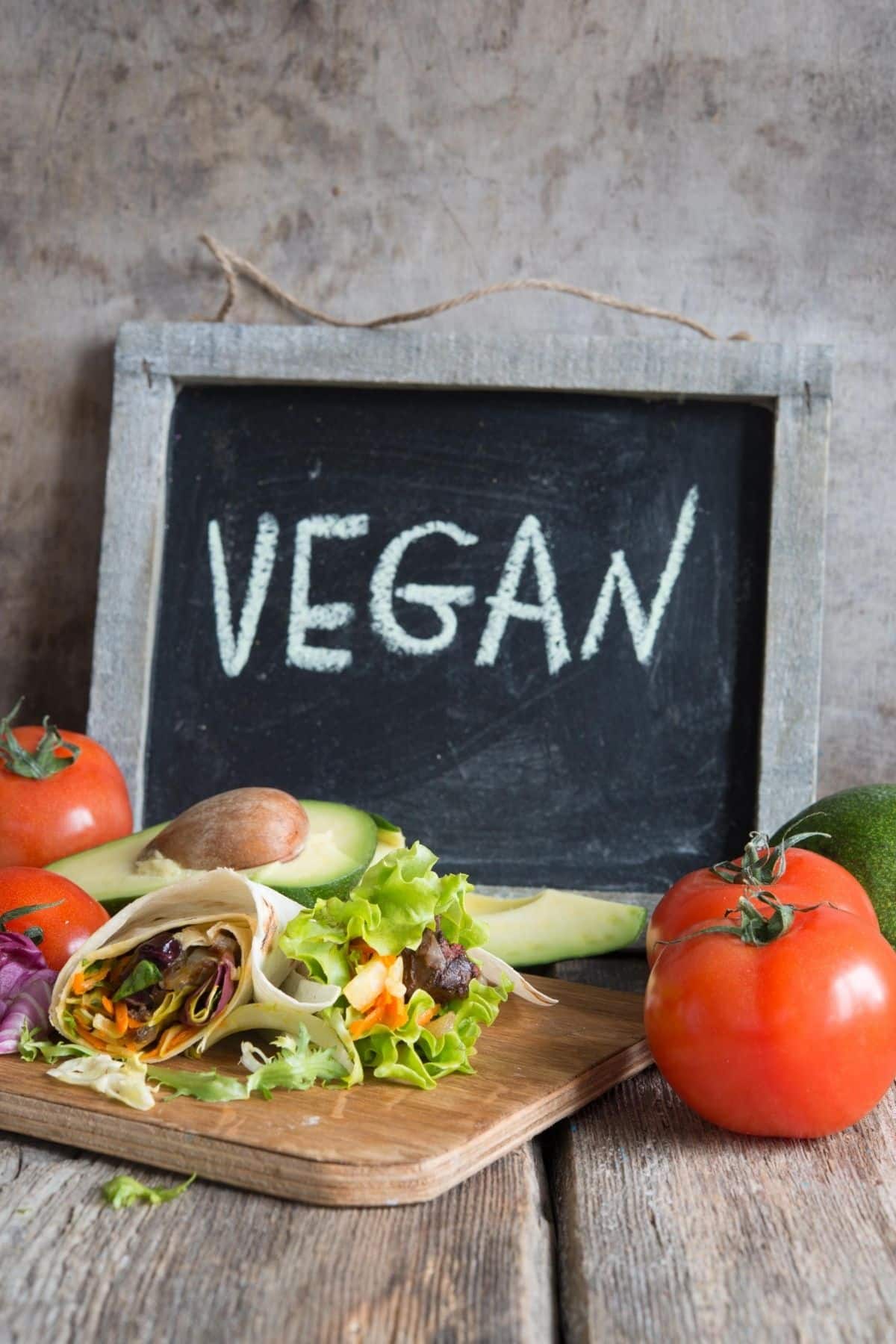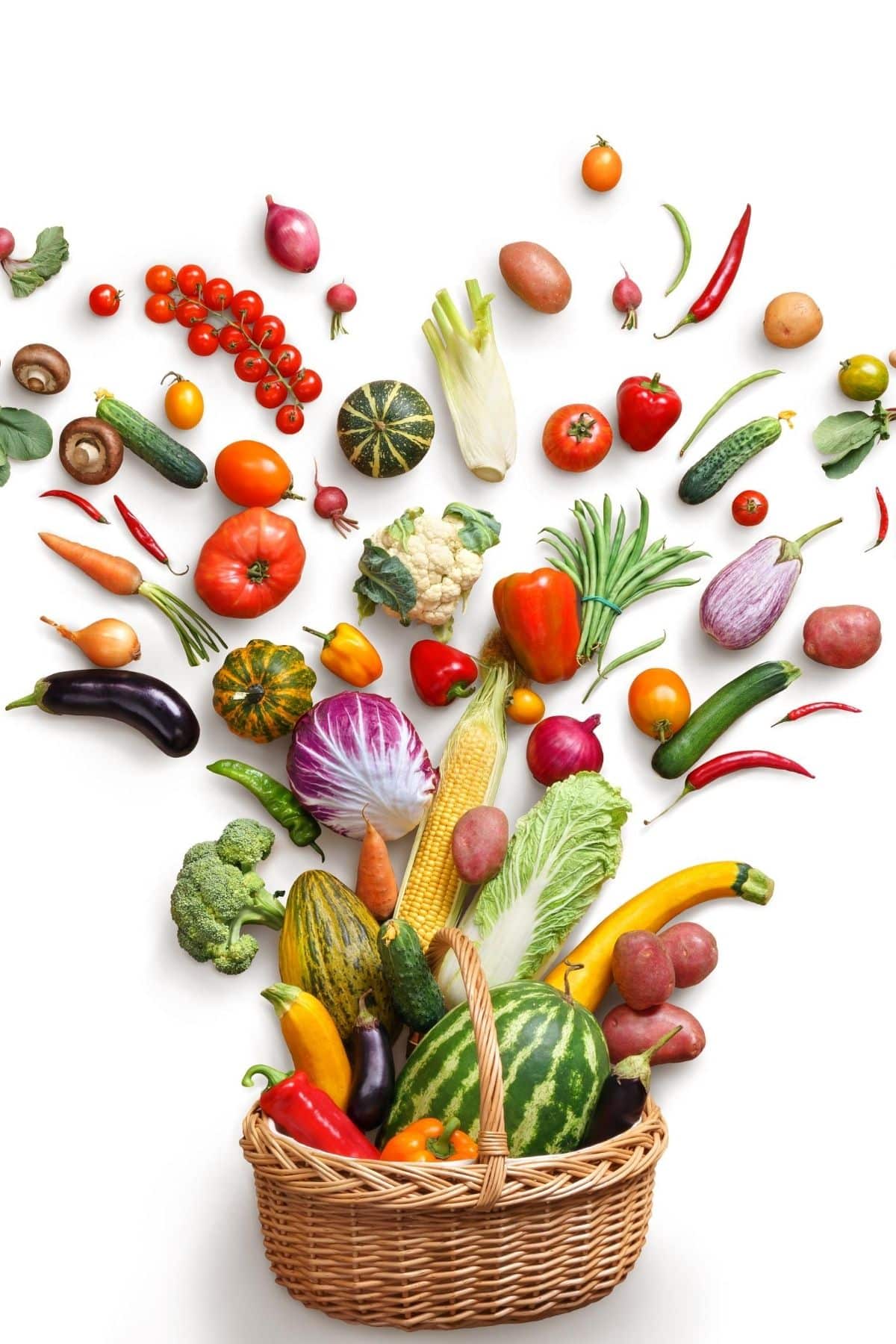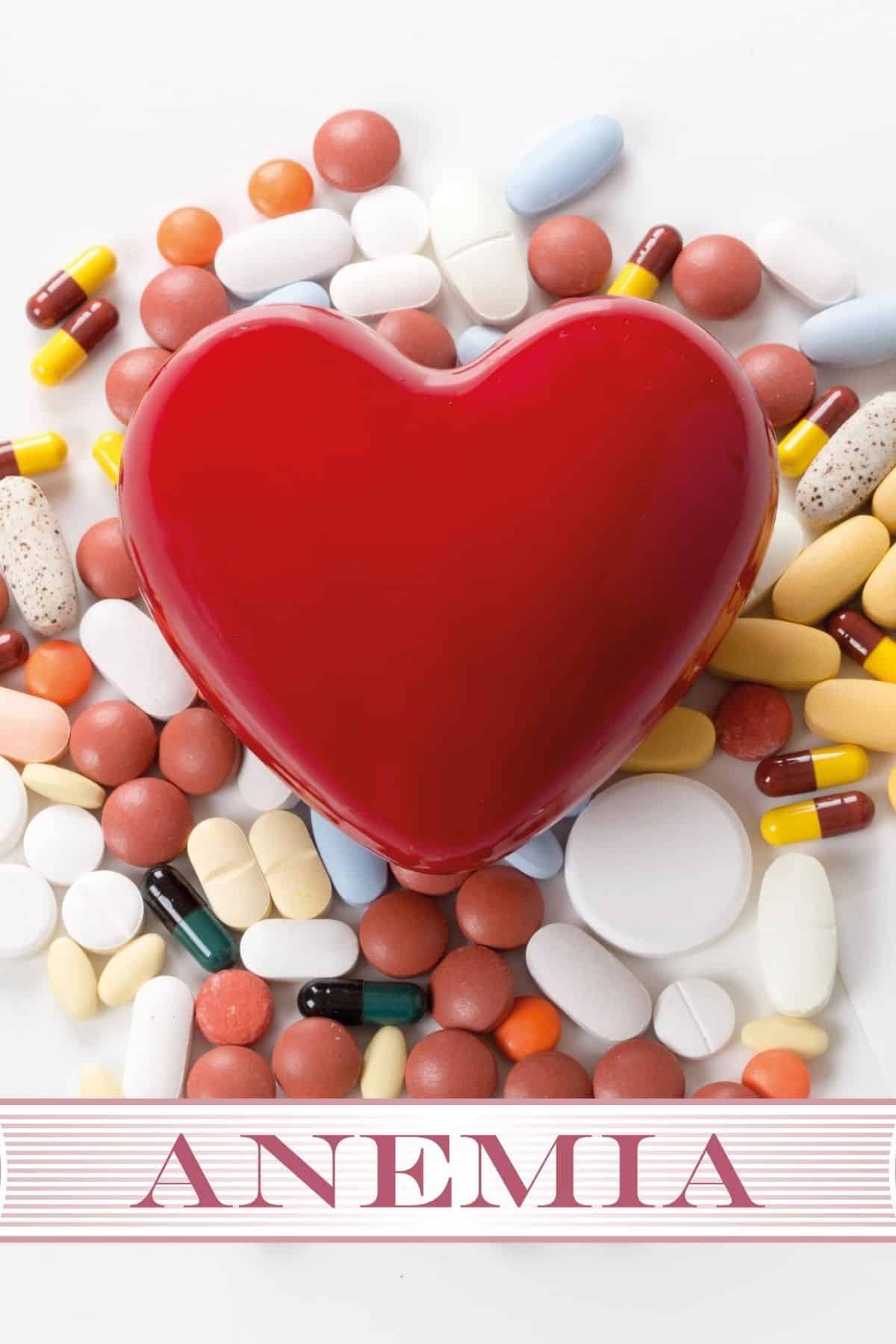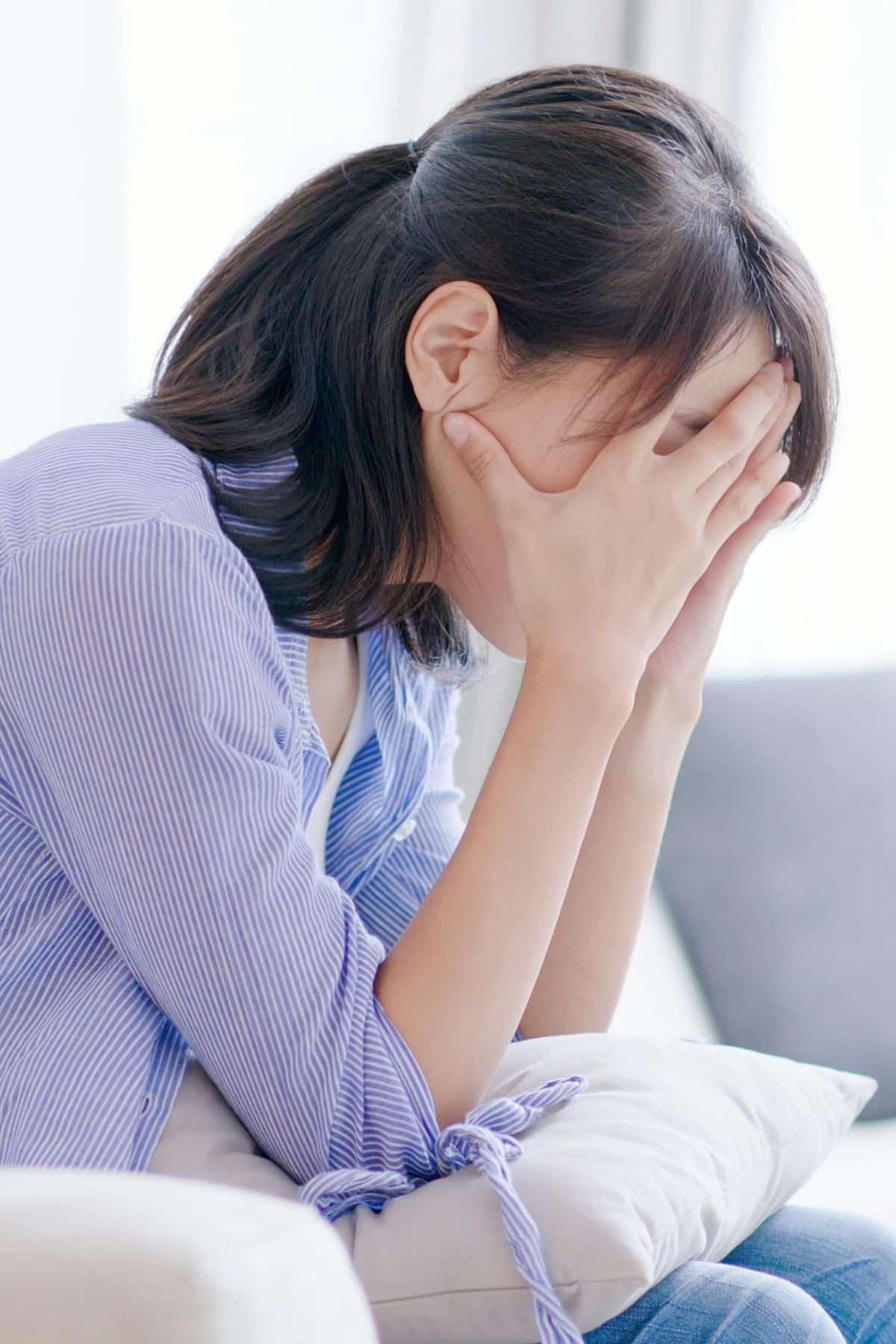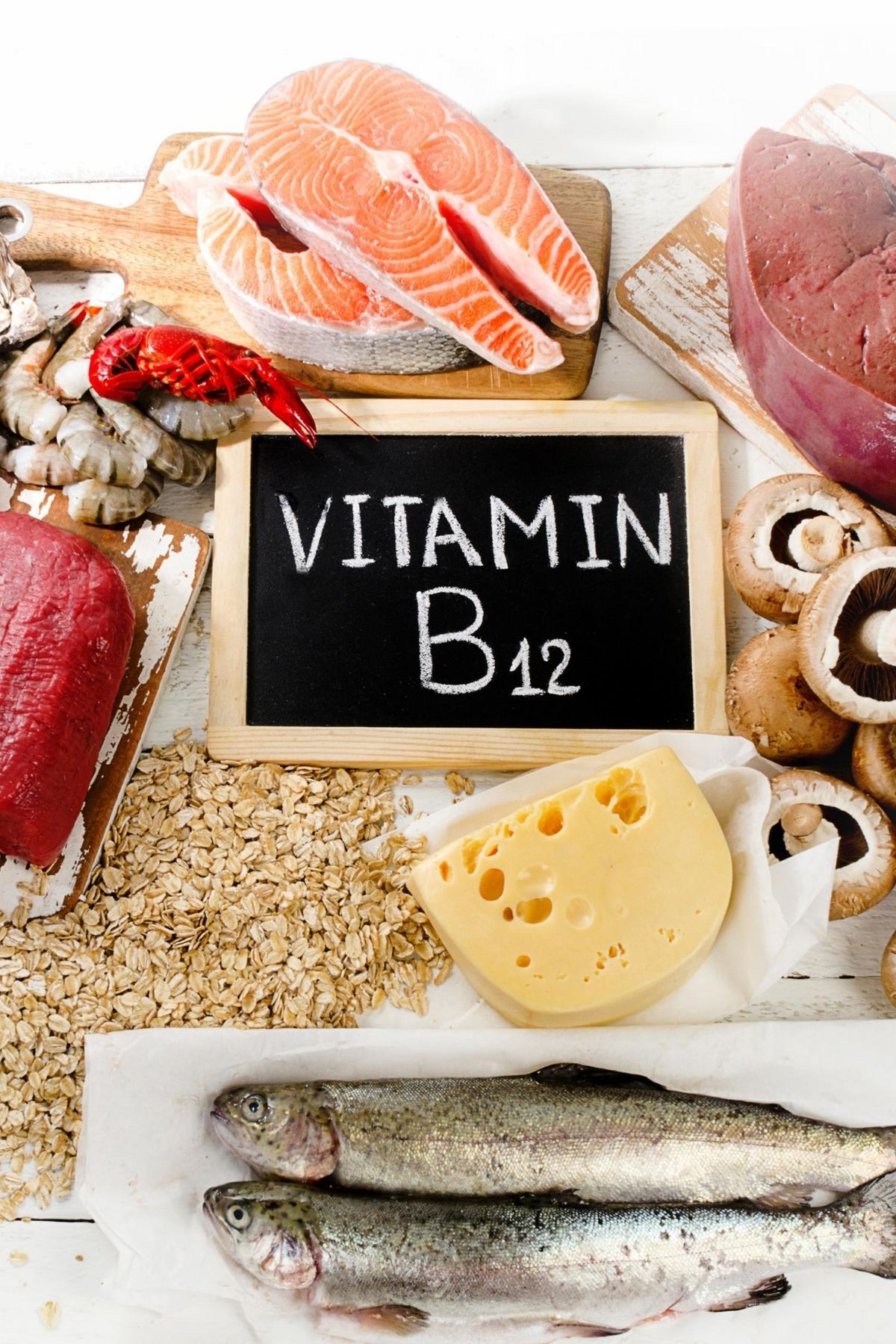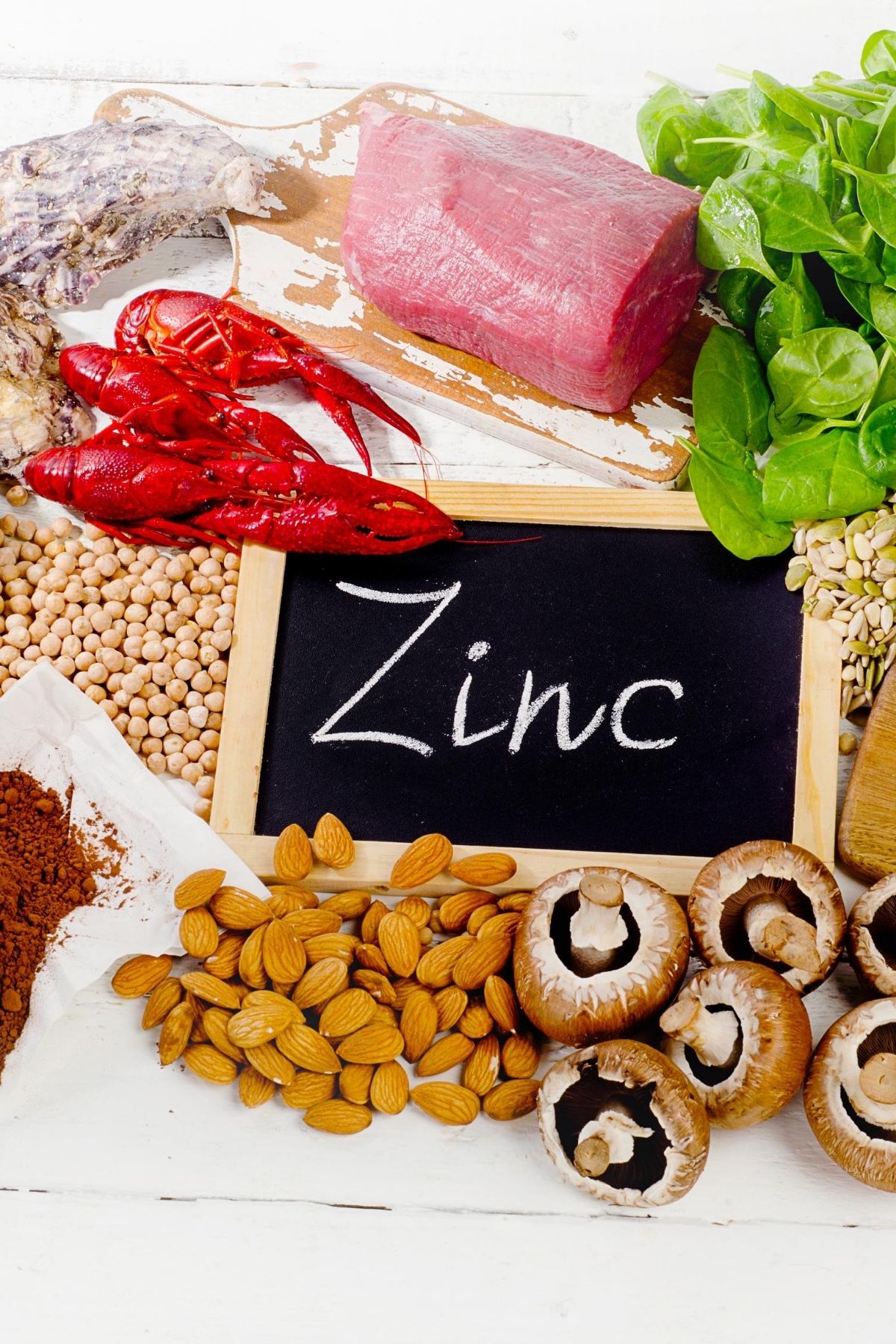 5. Low intake of iodine
6. Not consuming enough calcium
7. Risk of consuming too much carbohydrate
Vegan diets are generally lower in protein and can cause blood sugar swings in certain individuals. There is also the risk of over-consuming carbohydrates on a vegan diet, especially since legumes are often consumed as a protein source, but are very high in carbohydrates.
Vegans may also replace the calories from protein sources with refined carbohydrates including bread, crackers, and cookies.
Over-consuming carbohydrates can lead to non-alchoholic fatty liver disease, blood sugar disregulation, and other troublesome symptoms. See my articles on how to follow a sugar-free diet and how to do a sugar detox.
You may also need to consider eating more complex carbohydrates like sweet potatoes as opposed to eating simple carbohydrates like crackers or bread.
You may also want to check out this article on the best gluten-free carbohydrates if you are unsure about which ones you should be eating.
8. Not eating enough high-quality protein
Eating a diet that includes moderate to higher levels of protein has been shown to have a positive effect on satiety and weight management. It can be harder to find quality sources of protein on a vegan diet that aren't also carbohydrate sources (like beans) or are soy-based.
Without a quality source of lean protein in the diet, vegans may experience fatigue or low exercise tolerance. If that is the case, you may need to consider adding protein powder to your diet.
See my list of the best clean protein powders.
One risk of not eating enough protein is sarcopenia, or muscle wasting. This may be particularly true for older adults who are on vegan diets.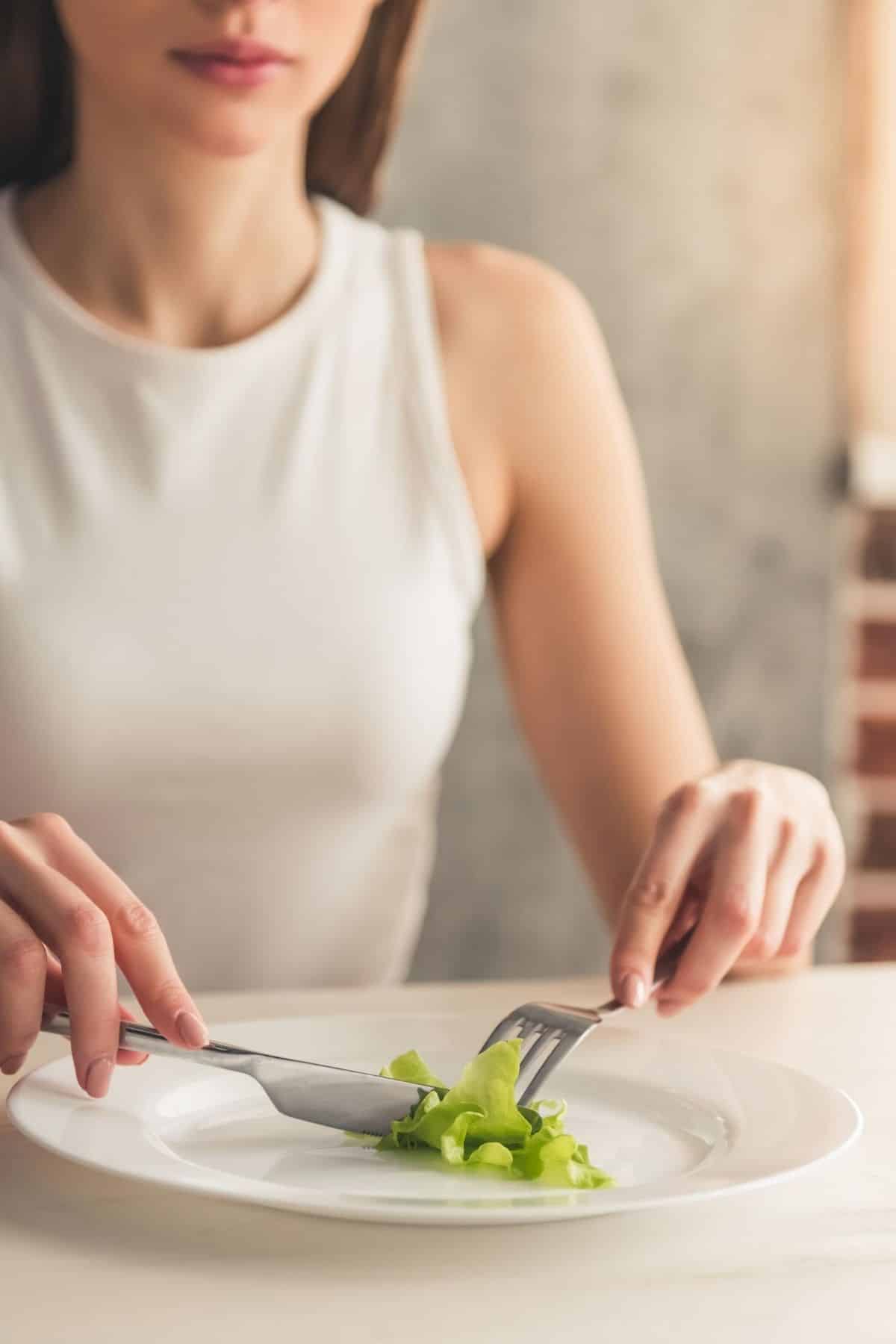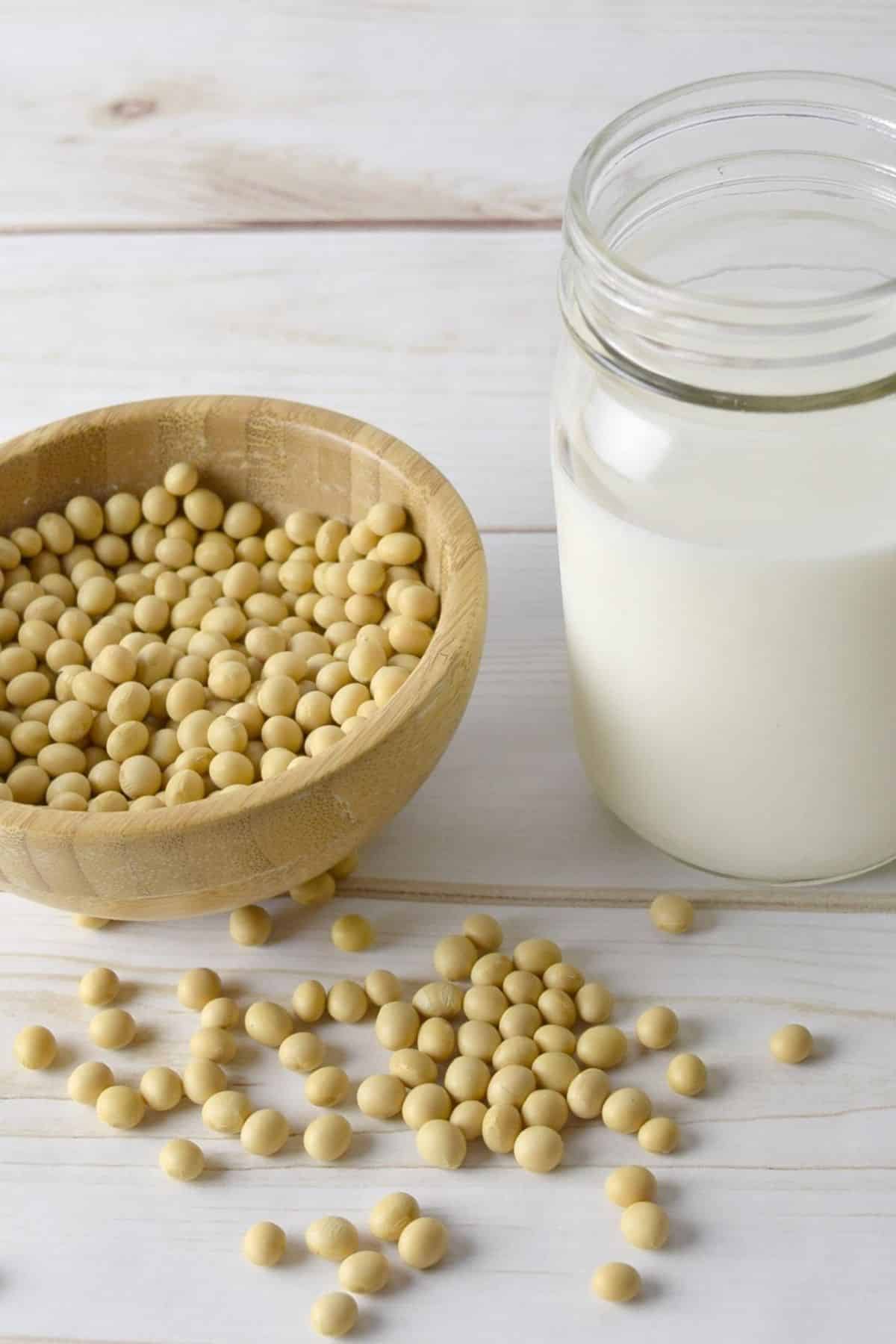 FAQs About Vegan Health Risks
References
James H. O'Keefe, Evan L. O'Keefe, Carl J. Lavie, Loren Cordain, Debunking the vegan myth: The case for a plant-forward omnivorous whole-foods diet, Progress in Cardiovascular Diseases, Volume 74, 2022, Pages 2-8. https://www.sciencedirect.com/science/article/abs/pii/S0033062022000834
Freed DLJ. Do dietary lectins cause disease? : The evidence is suggestive—and raises interesting possibilities for treatment. BMJ : British Medical Journal. 1999;318(7190):1023-1024 https://www.ncbi.nlm.nih.gov/pmc/articles/PMC1115436/
Rizzo G, Baroni L. Soy, Soy Foods and Their Role in Vegetarian Diets. Nutrients. 2018;10(1):43. doi:10.3390/nu10010043. https://www.ncbi.nlm.nih.gov/pmc/articles/PMC5793271/
Hibbeln JR, Northstone K, Evans J, Golding J. Vegetarian diets and depressive symptoms among men. J Affect Disord. 2018 Jan 1;225:13-17. doi: 10.1016/j.jad.2017.07.051. Epub 2017 Jul 28. PubMed PMID: 28777971. https://www.sciencedirect.com/science/article/pii/S0165032716323916
Pawlak R, Parrott SJ, Raj S, Cullum-Dugan D, Lucus D. How prevalent is vitamin B(12) deficiency among vegetarians? Nutr Rev. 2013 Feb;71(2):110-7. doi: 10.1111/nure.12001. Epub 2013 Jan 2. Review. PubMed PMID: 23356638. https://www.ncbi.nlm.nih.gov/pubmed/23356638/
Foster M, Chu A, Petocz P, Samman S. Effect of vegetarian diets on zinc status: a systematic review and meta-analysis of studies in humans. J Sci Food Agric. 2013 Aug 15;93(10):2362-71. doi: 10.1002/jsfa.6179. Epub 2013 May 29. Review. PubMed PMID: 23595983. https://www.ncbi.nlm.nih.gov/pubmed/23595983
Westerterp-Plantenga MS, Lemmens SG, Westerterp KR. Dietary protein – its role in satiety, energetics, weight loss and health. Br J Nutr. 2012 Aug;108 Suppl 2:S105-12. doi: 10.1017/S0007114512002589. Review. PubMed PMID: 23107521. https://www.ncbi.nlm.nih.gov/pubmed/23107521
Barthels F, Meyer F, Pietrowsky R. Orthorexic and restrained eating behaviour in vegans, vegetarians, and individuals on a diet. Eat Weight Disord. 2018 Apr;23(2):159-166. doi: 10.1007/s40519-018-0479-0. Epub 2018 Feb 3. PubMed PMID: 29397564. https://www.ncbi.nlm.nih.gov/pubmed/29397564.
Dagnelie PC. [Nutrition and health–potential health benefits and risks of vegetarianism and limited consumption of meat in the Netherlands]. Ned Tijdschr Geneeskd. 2003 Jul 5;147(27):1308-13. Review. Dutch. PubMed PMID: 12868158. https://www.ncbi.nlm.nih.gov/pubmed/12868158
Key TJ, Appleby PN, Rosell MS. Health effects of vegetarian and vegan diets. Proc Nutr Soc. 2006 Feb;65(1):35-41. Review. PubMed PMID: 16441942.
Simpson JL, Bailey LB, Pietrzik K, Shane B, Holzgreve W. Micronutrients and women of reproductive potential: required dietary intake and consequences of dietary deficiency or excess. Part I–Folate, Vitamin B12, Vitamin B6. J Matern Fetal Neonatal Med. 2010 Dec;23(12):1323-43. doi: 10.3109/14767051003678234. Epub 2010 Apr 7. Review. PubMed PMID: 20373888. https://www.tandfonline.com/doi/abs/10.3109/14767051003678234?journalCode=ijmf20
More Clean Eating Kitchen Favorites
If you like this post, consider following me on social media so we can stay connected. I'm on Facebook, Pinterest, Instagram, and YouTube!
About the Author: Carrie Forrest has a master's degree in public health with a specialty in nutrition. She is a top wellness and food blogger with over 10 million annual visitors to her site. Carrie has an incredible story of recovery from chronic illness and is passionate about helping other women transform their health. Send Carrie a message through her contact form.
Note: this post is for informational purposes only and is not intended as medical advice. Please consult your healthcare provider for recommendations related to your individual situation.
This post may contain affiliate links which won't change your price but will share some commission. We are participant in the Amazon Services LLC Associates Program, an affiliate advertising program designed to provide a means for us to earn fees by linking to Amazon.com and affiliated sites.