Anti-Cancer Green Smoothie Recipe
This post may contain affiliate links which won't change your price but will share some commission.
This Anti-Cancer Green Smoothie recipe is full of health-promoting ingredients, including leafy greens and broccoli florets. This vegan and dairy-free blended drink can be served as a meal replacement or as a snack. It's easy to make and tastes delicious.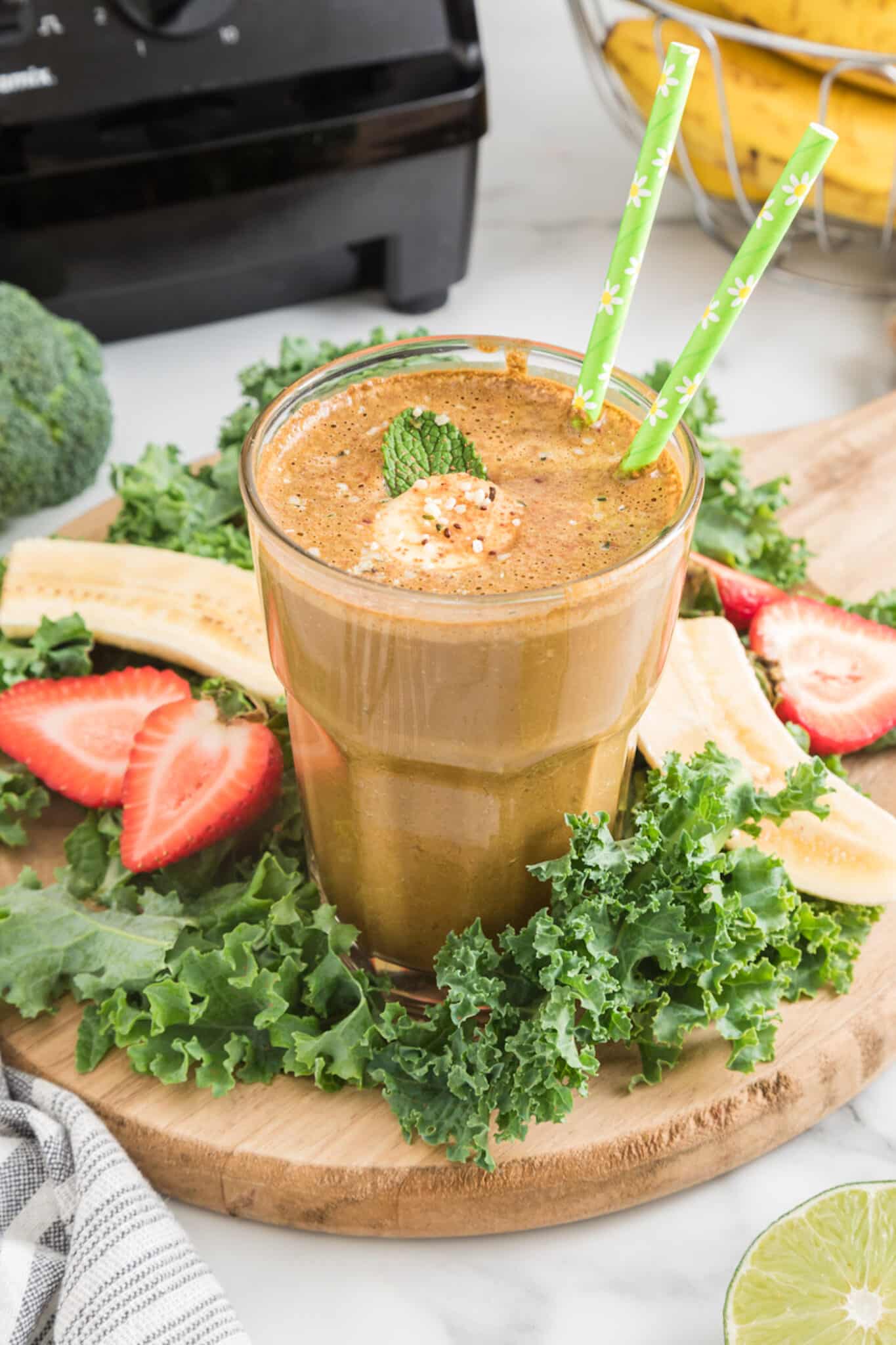 Disclaimer: although this recipe is titled "anti-cancer," it is not intended as a replacement for medical treatment as advised by your healthcare professional. This recipe is intended to help with cancer prevention.
Key Ingredients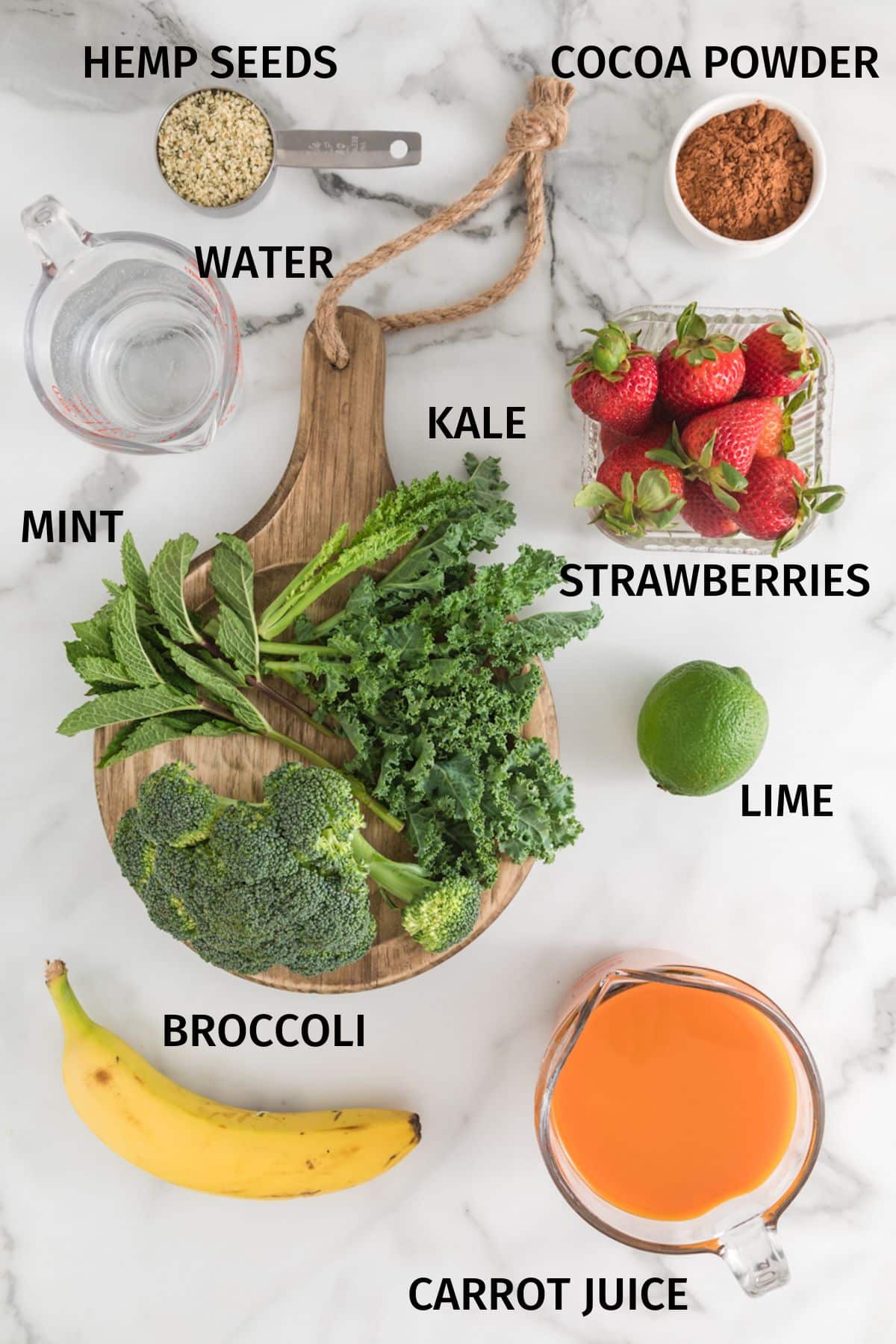 Please see the recipe card at the end of this post for the exact ingredients and measurements.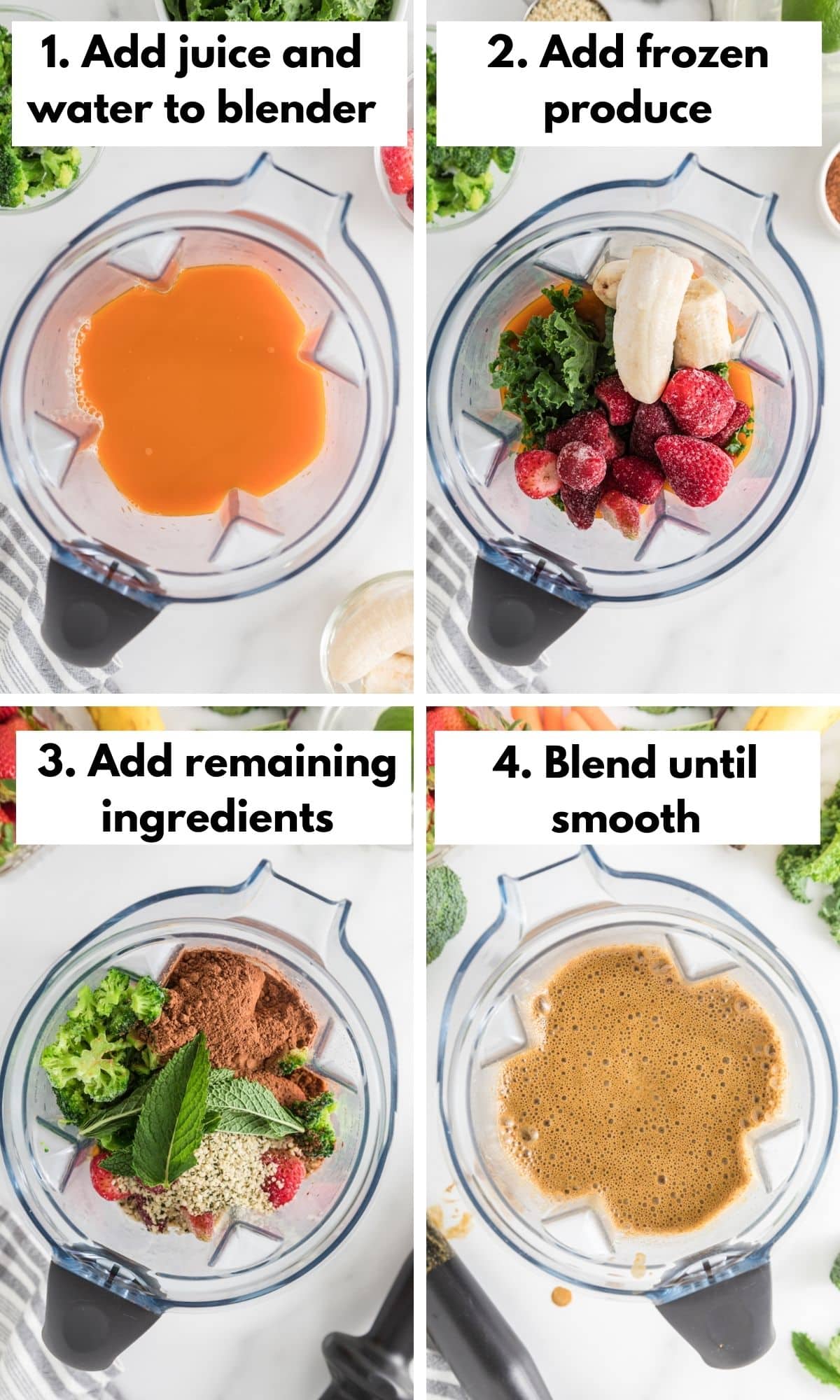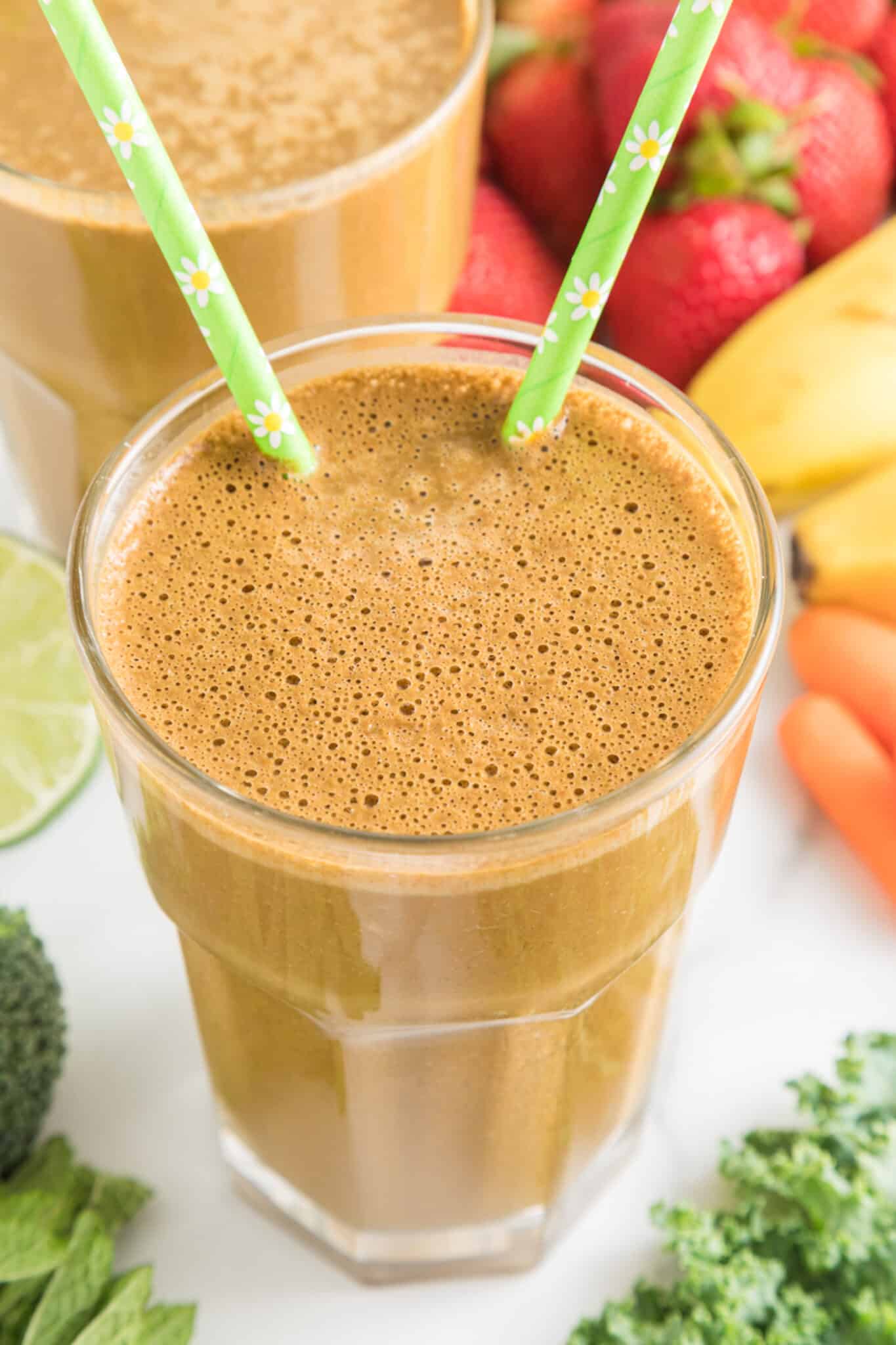 Recipe Tips & Substitutions
You can store any leftovers in a covered container in the refrigerator for up to 2 days.
If you don't have carrot juice, you can just use water.
You can substitute frozen cauliflower florets for the frozen broccoli, if you prefer. See how to freeze cauliflower for smoothies.
You could also add a handful of broccoli microgreens or broccoli sprouts to add even more cancer-fighting sulphoraphane.
Recipe FAQs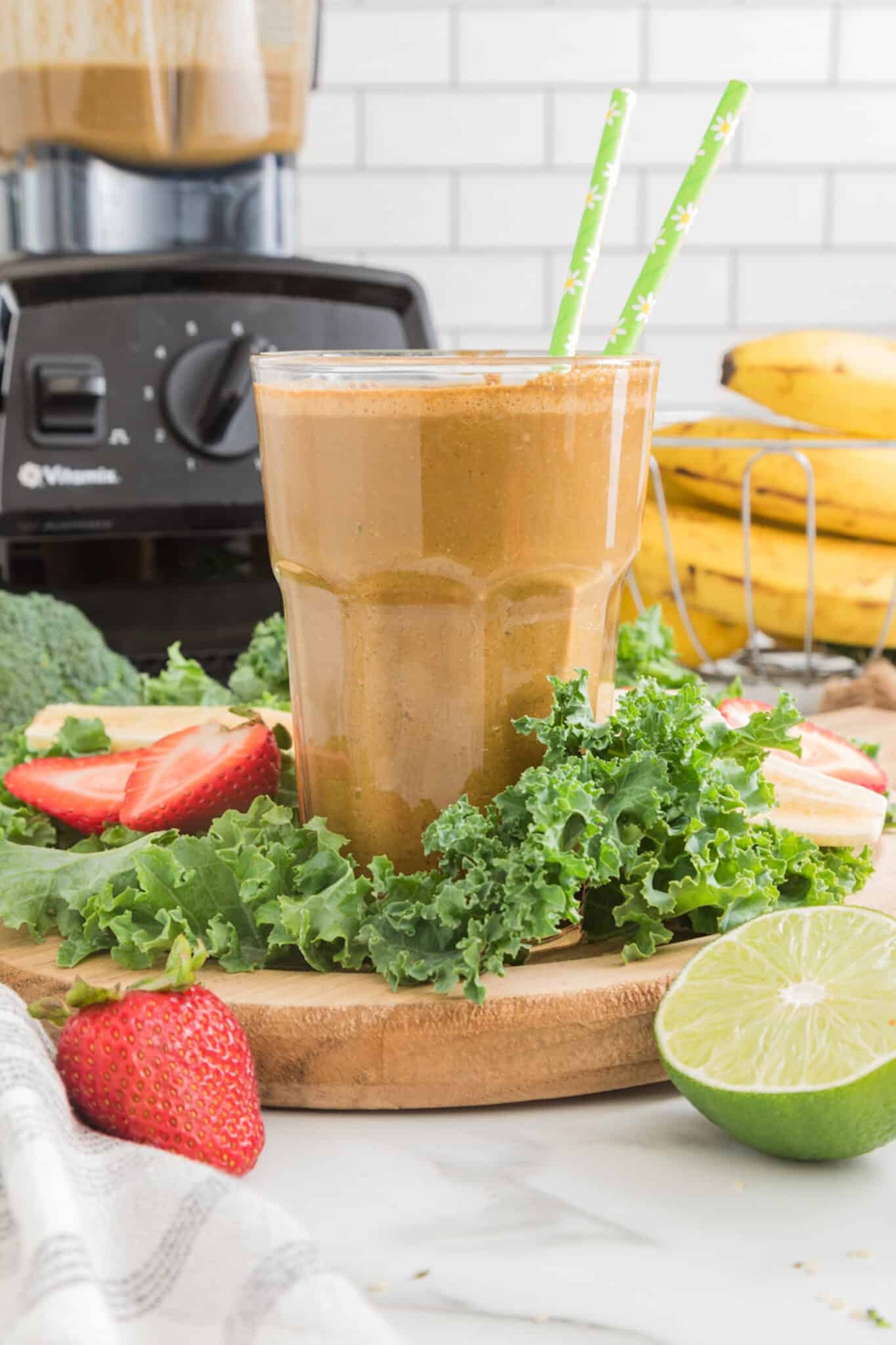 Print
If you like this post, consider following me on social media so we can stay connected. I'm on Facebook, Pinterest, Instagram, and YouTube!
About the Author: Carrie Forrest has a master's degree in public health with a specialty in nutrition. She is a top wellness and food blogger with nearly 10 million annual visitors to her site. Carrie has an incredible story of recovery from chronic illness and is passionate about helping other women transform their health. Send Carrie a message through her contact form.
Note: this post is for informational purposes only and is not intended as medical advice. Please consult your healthcare provider for recommendations related to your individual situation.
This post may contain affiliate links which won't change your price but will share some commission. We are participant in the Amazon Services LLC Associates Program, an affiliate advertising program designed to provide a means for us to earn fees by linking to Amazon.com and affiliated sites.