10+ Best Juicing Recipes for Energy
This post may contain affiliate links which won't change your price but will share some commission.
Are you looking to increase energy? Here are some of my favorite juicing recipes that are specifically for feeling energetic and ready to tackle the day. These juicing recipes for energy are made using mostly vegetables that have energizing properties.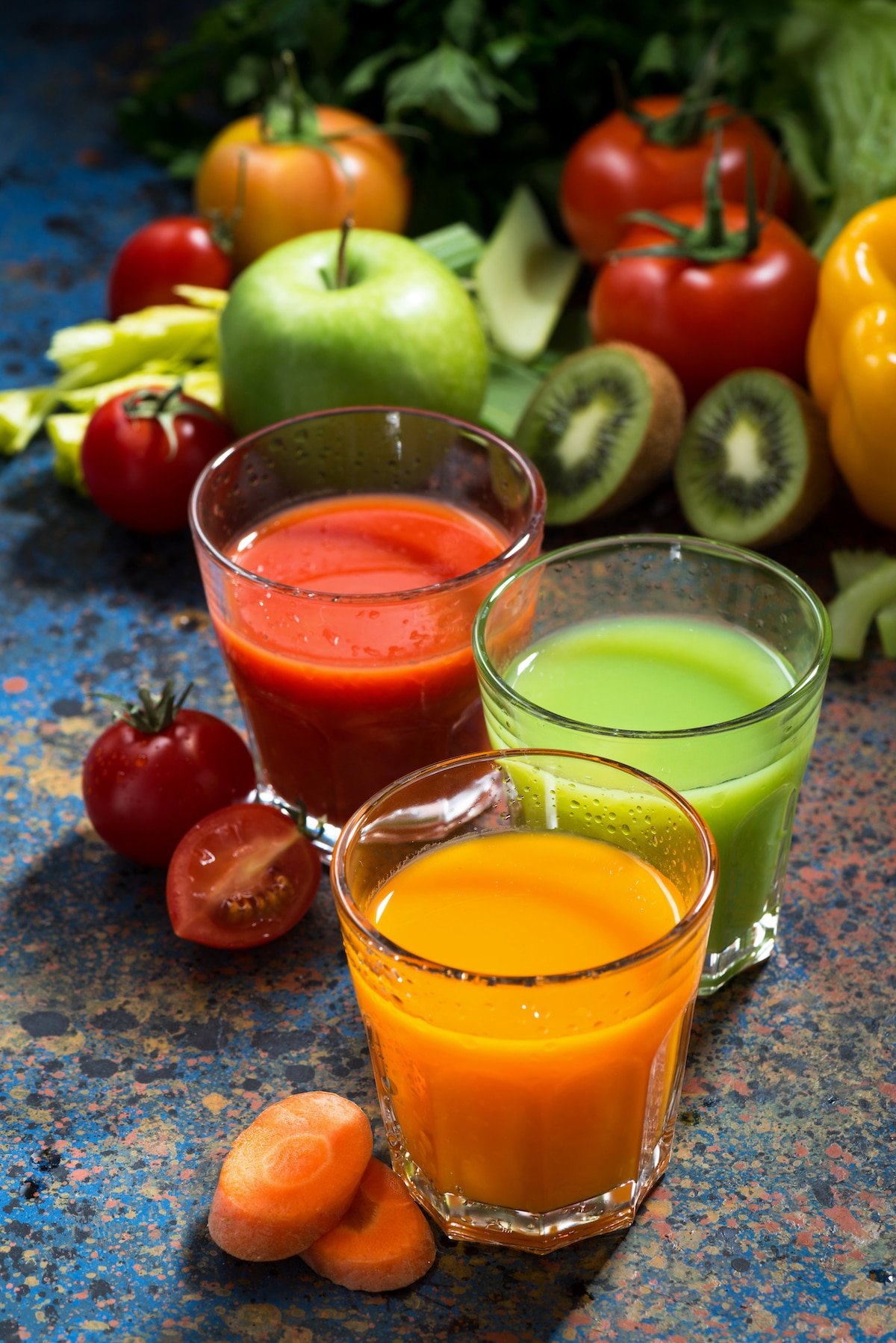 Energizing Juice Ingredients
While most vegetables have micronutrients and nutrition to help increase your overall energy levels, there are some veggies that are known particularly to help you stay active and feeling your best.
Leafy greens such as kale, spinach, and Swiss chard are rich in vitamins and minerals, including iron, calcium, and vitamins A and C, which can help improve overall health and provide energy.
Carrots are high in vitamin B and potassium, both of which are essential for maintaining energy levels.
Beets contain nitrates, which have been shown to improve exercise performance by increasing blood flow and oxygenation to muscles.
Learn more about the health benefits of beet juice.
Ginger has been used for centuries as a natural remedy for digestive problems and has been shown to have anti-inflammatory and antioxidant properties. It can also help improve circulation, which can increase energy levels.
Citrus fruits, such as lemon and lime, are high in vitamin C, which can boost immunity and provide a quick energy boost.
Cucumber is a hydrating vegetable that can help regulate blood sugar levels and provide a slow, steady release of energy.
Apple is high in natural sugars, which can provide a quick energy boost, and it also contains fiber, which can help regulate blood sugar levels and provide sustained energy.
I tend to use green apples in my juices because they are lower in natural sugars than red apples.
Parsley is a good source of vitamins and minerals, including vitamins A and C, and has been traditionally used to improve digestion and provide a boost of energy.
FAQs About Juicing for Energy
How much juice should I drink per day?
This is an individual decision that you need to make. Ask your healthcare provider if you want more specialized input. But, most people can start with at least 4-8 ounces of vegetable juice per day.
When should I drink my vegetable juice?
For energizing juice recipes, it's best to drink these juices in the morning. Avoid drinking them in the evening or at bedtime.
Best Juicing Recipes for Energy
Don't Miss These Additional Juicing Resources
Conclusions
Whether you're doing a juice fast or just juicing for nutrition, you'll want to check out this list of the best juicing recipes for energy. Try one today!
If you like this post, consider following me on social media so we can stay connected. I'm on Facebook, Pinterest, Instagram, and YouTube!
About the Author: Carrie Forrest has a master's degree in public health with a specialty in nutrition. She is a top wellness and food blogger with over 10 million annual visitors to her site. Carrie has an incredible story of recovery from chronic illness and is passionate about helping other women transform their health. Send Carrie a message through her contact form.
Note: this post is for informational purposes only and is not intended as medical advice. Please consult your healthcare provider for recommendations related to your individual situation.
This post may contain affiliate links which won't change your price but will share some commission. We are participant in the Amazon Services LLC Associates Program, an affiliate advertising program designed to provide a means for us to earn fees by linking to Amazon.com and affiliated sites.