15+ Recipes For What to Serve with Stuffed Peppers
This post may contain affiliate links which won't change your price but will share some commission.
If you're looking for some delicious ideas on what to serve with stuffed peppers, look no further! These recipes are sure to please everyone at your dinner table. From side dishes to main dishes to desserts, this list of over 15 recipes has got you covered.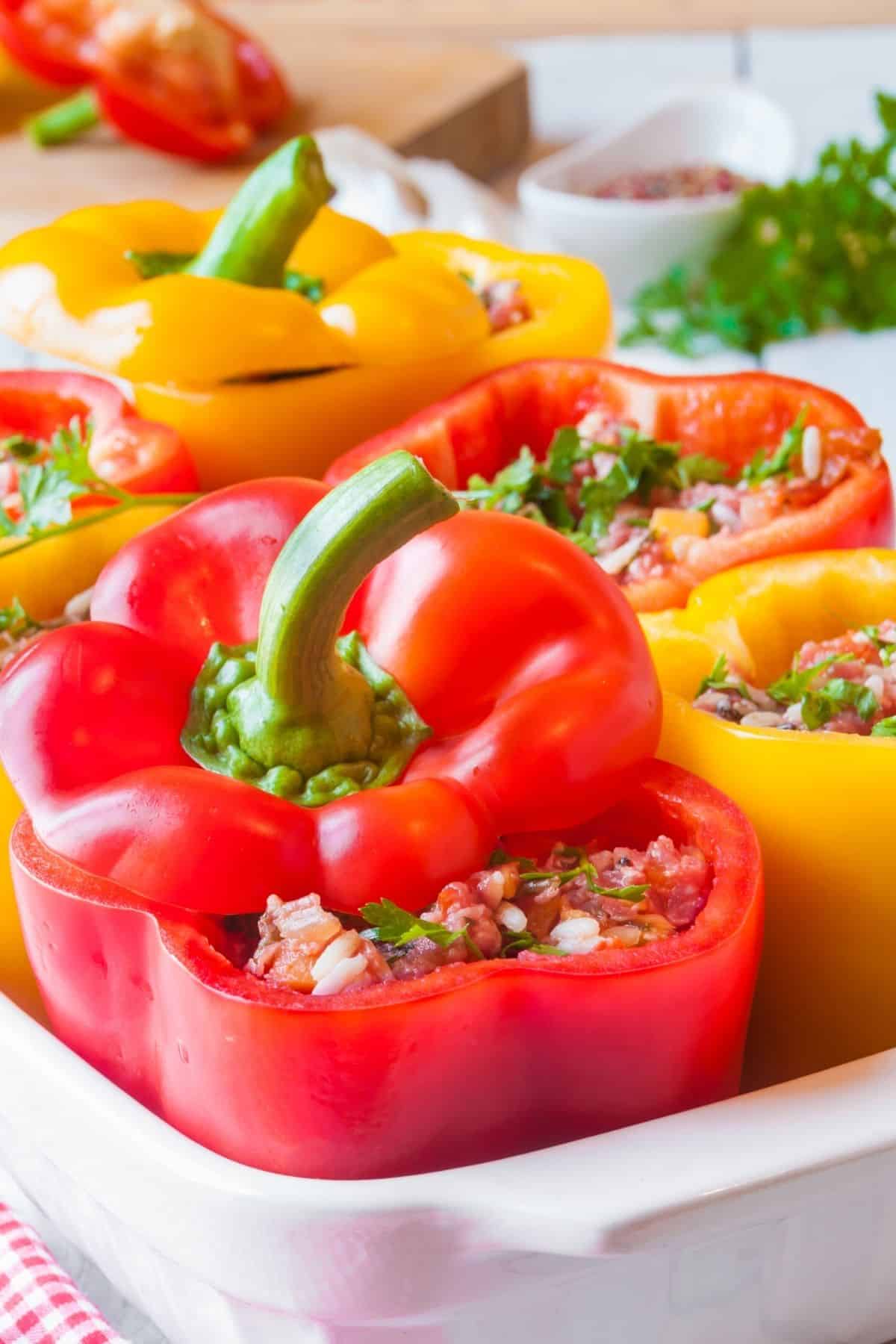 Stuffed bell peppers tend to be served as a main dish.
Whether they are made with meat or are made vegetarian or vegan, they are usually quite filling. This dish is also fairly time consuming to make, so that's another reason why home cooks tend to serve it as a main dish.
So, if you're planning on making stuffed peppers for your family or for a dinner party, here are the best ideas for what to serve with them. I've included the best side dishes, main dishes, and desserts.
Side Dishes for Stuffed Peppers
1. Roasted potatoes or sweet potatoes
Potatoes are a great side dish to stuffed pepper recipes.
Their starchy texture complements the non-starchy texture of a red bell pepper. And, since stuffed peppers tend to be on the mushy side, the firm texture of a roasted potato works well.
Try my recipes for Air Fryer Baby Potatoes, Instant Pot Baked Potatoes, or Instant Pot Sweet Potatoes.
2. Steamed vegetables such as broccoli, cauliflower, or green beans
Even though stuffed peppers are made with a vegetable, it's always nice to add more to your plate.
Steamed veggies can be served plain or with a pat of butter or ghee to add more flavor. Plus, veggies are usually quick and make for an easy side dish with simple ingredients while your peppers are baking.
Try my recipes for Air Fryer Frozen Vegetables, Instant Pot Artichokes, or How to Roast Frozen Broccoli. Brussels sprouts are another easy simple dish.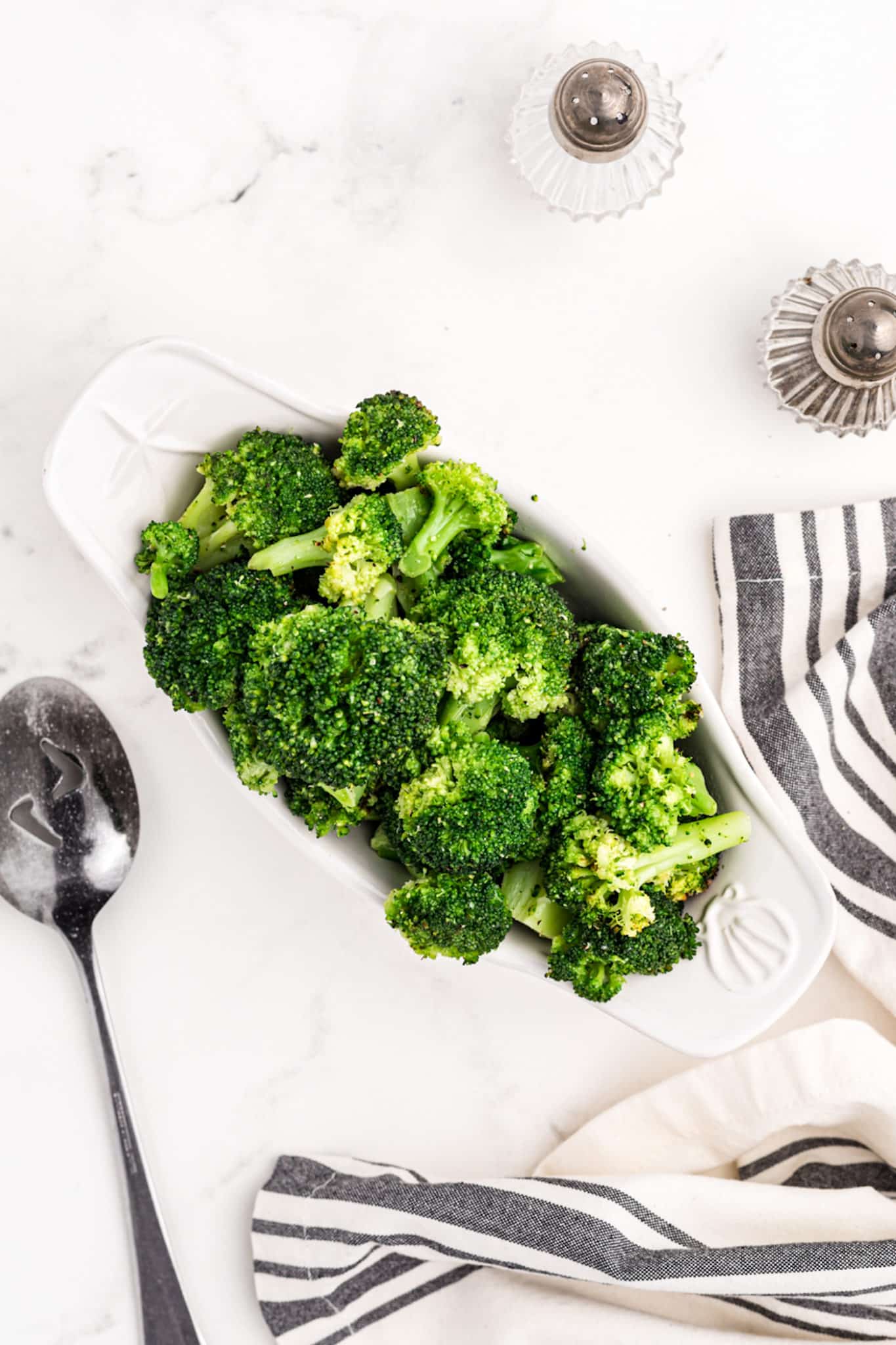 3. Rice pilaf or another type of rice dish
If you stuff your peppers with ground beef, ground turkey, or lamb, then a rice dish is great to serve on the side. The texture and savory flavors of a cooked rice dish go nicely with stuffed peppers.
Try my recipes for Instant Pot Basmati Rice, Instant Pot Mexican Rice, or Instant Pot Yellow Rice.
4. Mashed potatoes
Mashed potatoes seem to go with almost everything, and stuffed peppers are no exception. They make one of the best sides and usually satisfy even picky eaters.
Try my recipes for Whole30 Mashed Potatoes or Instant Pot Sweet Potato Mash for something different.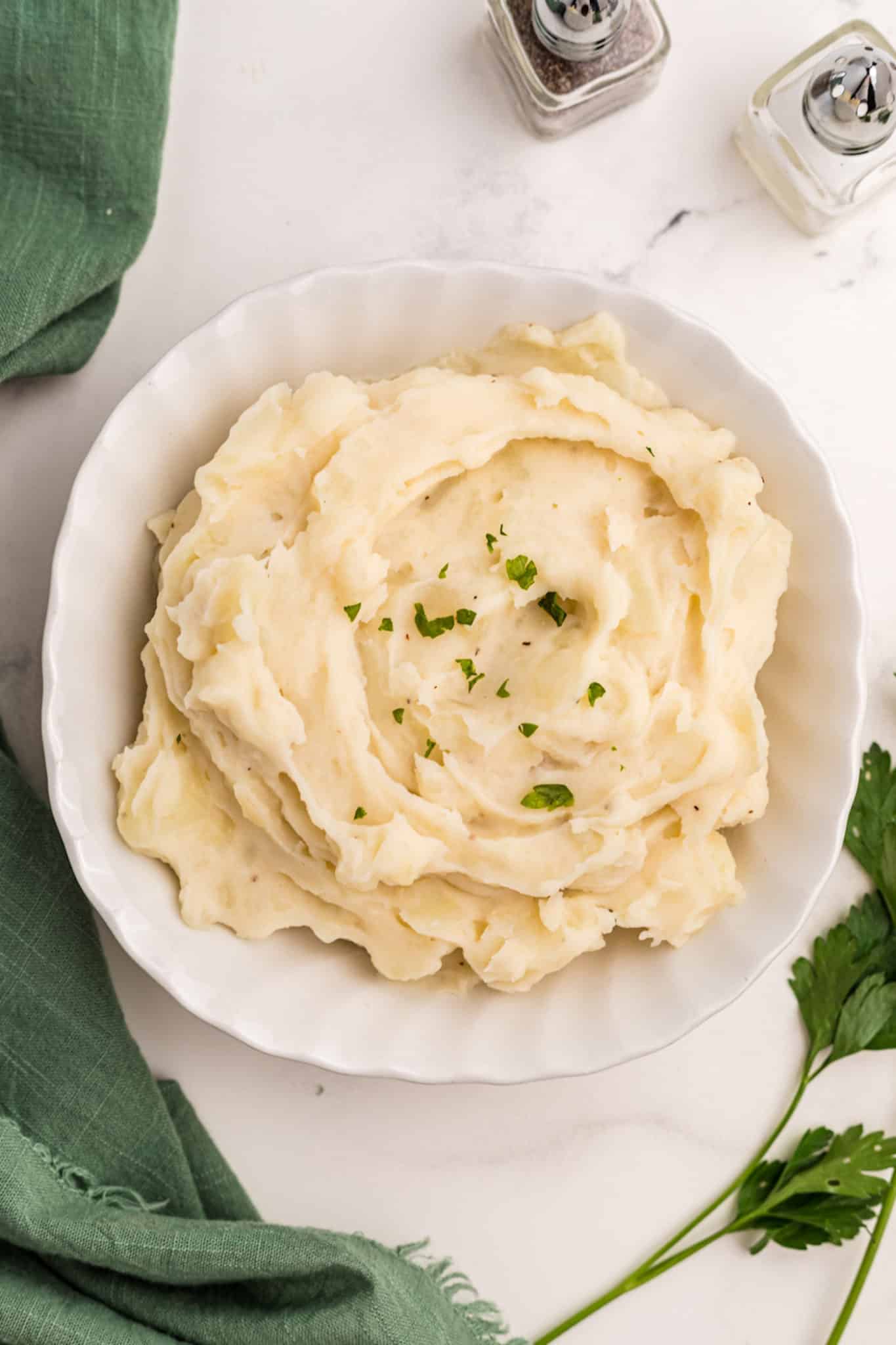 5. Green Salad
A crispy green fresh salad goes great with stuffed peppers.
Feel free to use whatever lettuce you have on hand including romaine, spinach, or arugula salad. Serve your salad with a simple olive oil and balsamic vinegar or lemon juice dressing for a lighter side dish.
Check out my recipe for Romaine Salad with Simple Vinaigrette.
6. Garlic bread
Crusty garlic bread is perfect for serving with stuffed peppers. It's a great way to round out the meal and is a simple dish that everyone loves.
Use gluten-free bread if you're on a gluten-free diet.
Main Dishes
If you prefer to serve your stuffed peppers as a side dish, then you'll need something hearty to go with them.
While pizza, hamburgers, and chicken tenders are more casual options, you can also get fancier and serve your stuffed peppers with a steak or baked fish.
7. Pizza
Pizza is a great option for serving with stuffed peppers because it's hearty and filling.
It also has a lot of flavor, which will pair well with the peppers. Plus, it's easy to customize your pizza so that everyone can get exactly what they want.
If you're on a gluten-free diet or a grain-free diet, try my recipe for Cassava Flour Pizza Crust.
8. Hamburgers or hot dogs
Hamburgers and hot dogs are both good choices for serving with stuffed peppers because they're easy to prepare and everyone usually loves them.
Try my recipes for Air Fryer Hamburgers, Air Fryer Corn Dogs, or Air Fryer Frozen Hamburgers!
9. Chicken tenders or nuggets
The same is true for chicken tenders or nuggets. Either of these protein-rich options are good if you are making vegetarian or rice-filled stuffed peppers.
Try my recipes for Air Fryer Chicken Tenders with No Breading, Air Fryer Frozen Chicken Tenders, or Instant Pot Frozen Chicken Tenders.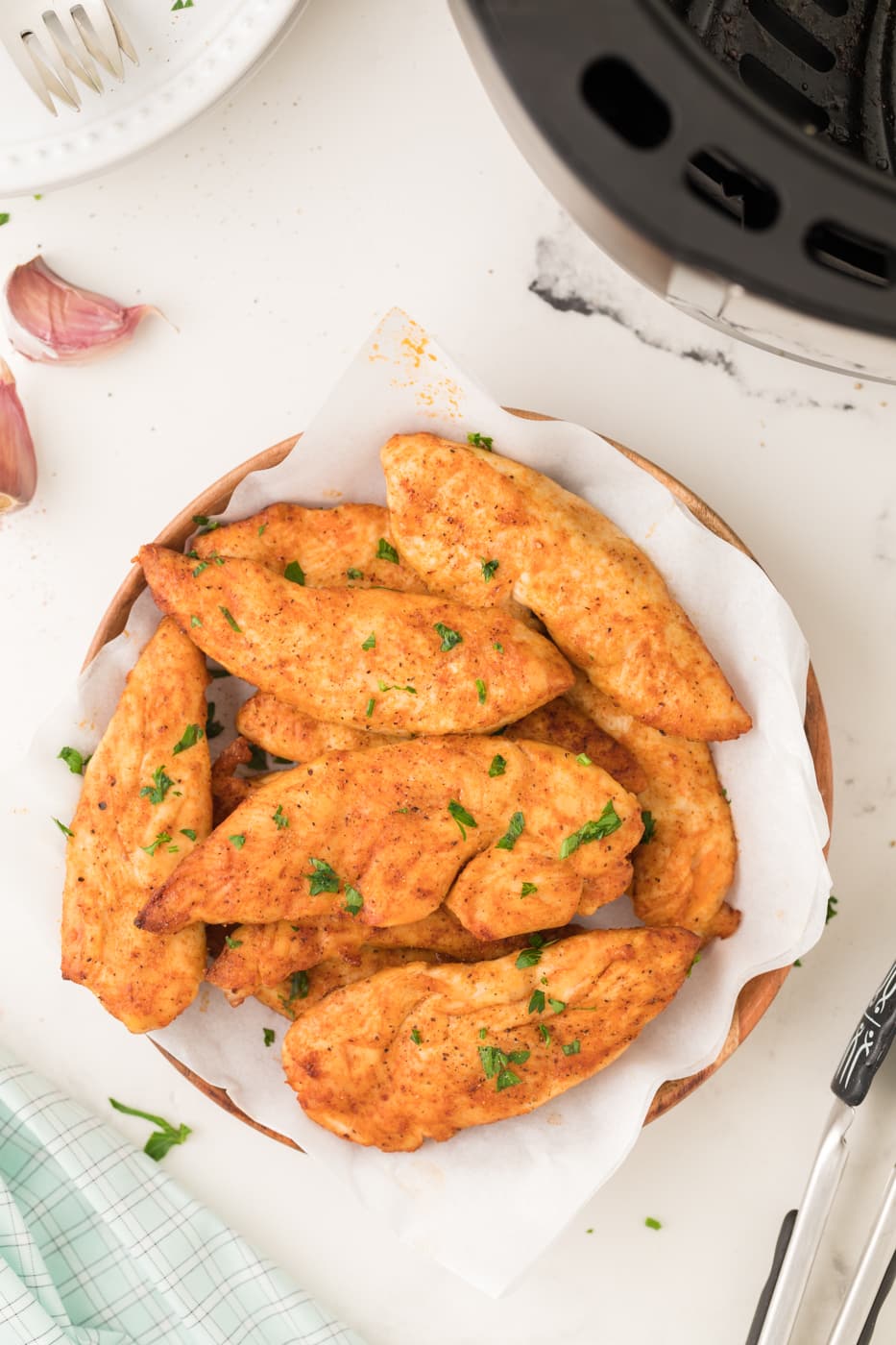 10. Steak
Steak or any type of grilled or cooked cut of meat is a nice pairing with stuffed peppers. It's a great way to serve a complete meal that is sure to satisfy.
You can grill or pan-fry your steak while the stuffed peppers are baking in the oven.
11. Baked fish
Lastly, in terms of main dishes you can serve with stuffed peppers, baked fish is a great option.
You can serve any white fish or salmon alongside your stuffed peppers. I recommend my Air Fryer Baked Salmon.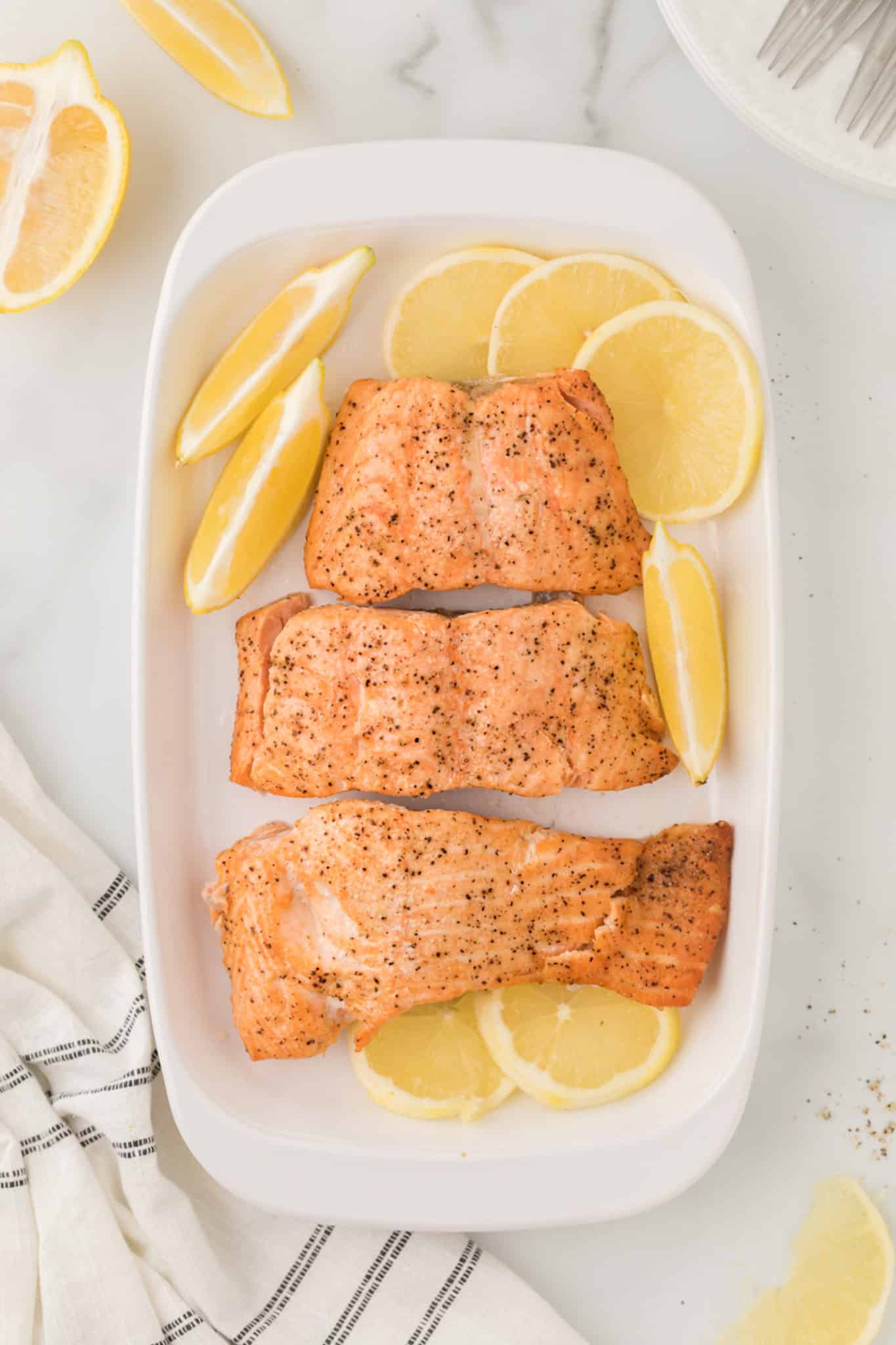 Desserts
There are no rules about what to serve as dessert. These ideas are universal and can go with almost anything, but they also go great with stuffed peppers.
12. Fruit smoothie or milkshake
A simple mango sorbet or Vegan Strawberry Milkshake would be great desserts after a meal with stuffed peppers.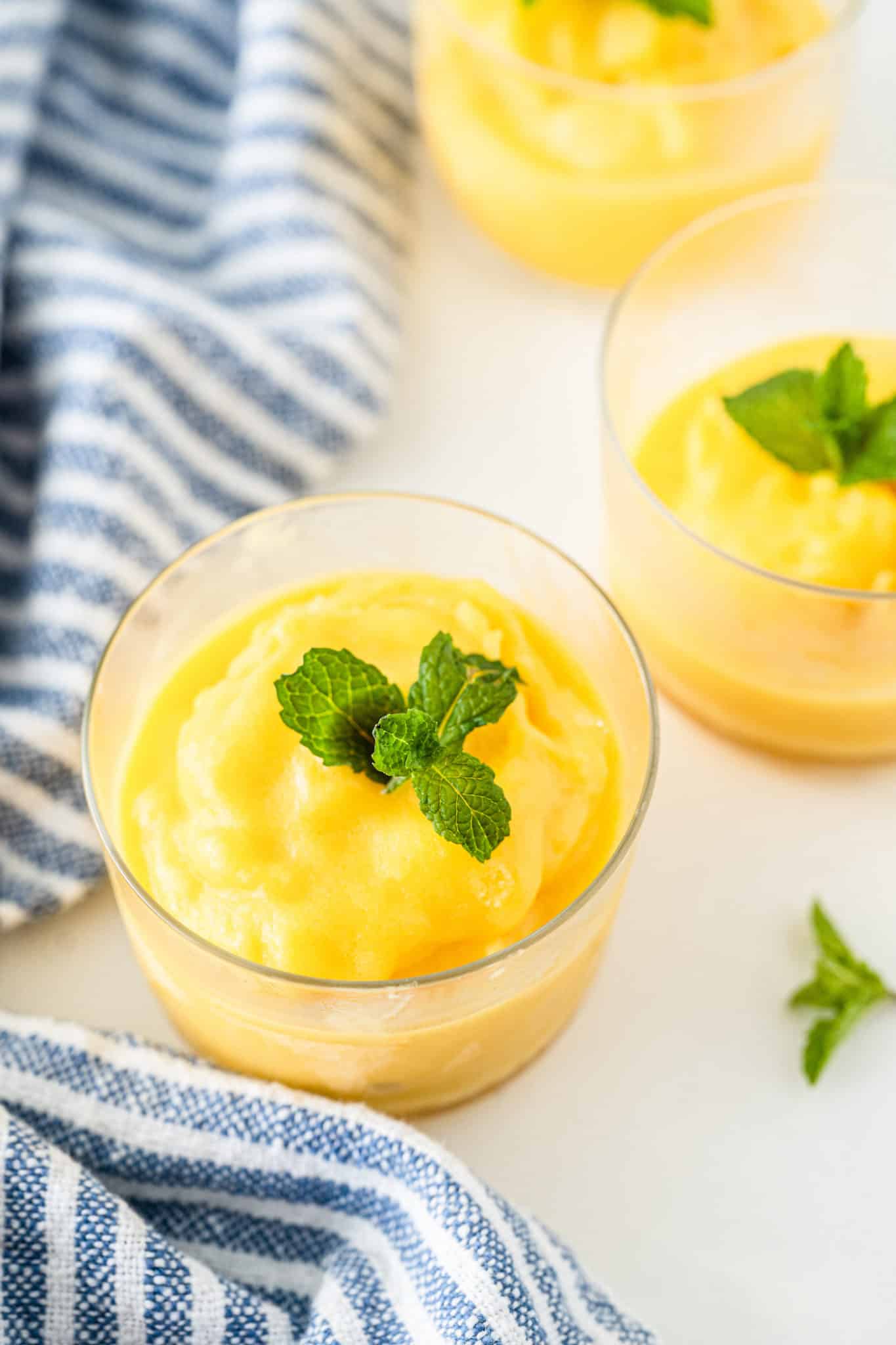 13. Ice cream sundae bar
Let your creativity run wild with an ice cream sundae bar. You can open a few cartons of ice cream for your family or get fancy with all the toppings.
14. Baked apples or other fruit
Fresh berries or seasonal sliced fruit would be great for a simple and healthy dessert. Or, you can try making Air Fryer Baked Apples or Instant Pot Baked Apples.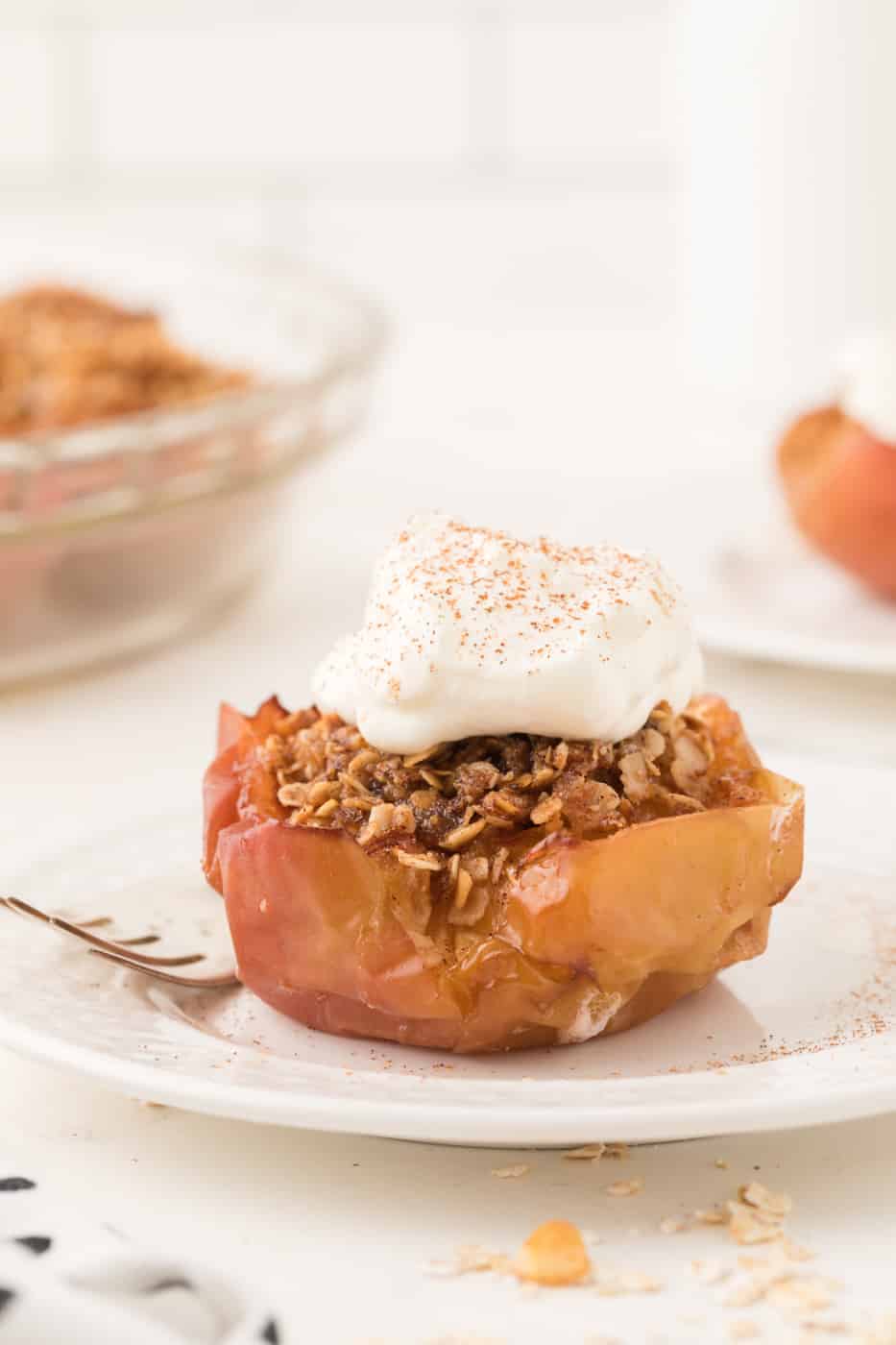 FAQs About Serving Stuffed Peppers
How do you eat stuffed peppers?
Stuffed peppers tend to cook down and can be messy when they're fully cooked. So, it's best to serve them with a knife and fork.
Can you make stuffed peppers for a dinner party?
Yes! Stuffed peppers are great for a dinner party as they can be prepped up to several days in advance and baked off right before the party.
What sauce goes with stuffed peppers?
You don't necessarily need a sauce, but you can try making a tomato sauce, cheese sauce (or cashew cheese sauce for vegans), or even a pesto sauce. Or, just finish the peppers off with a sprinkle of parmesan cheese.
More Helpful Cooking Resources
Conclusions
With so many delicious options, it's easy to find the perfect side dish to serve with stuffed peppers. Whether you're looking for something hearty or something light, this list has got you covered. So get cooking and enjoy a fantastic meal!
If you like this post, consider following me on social media so we can stay connected. I'm on Facebook, Pinterest, Instagram, and YouTube!
About the Author: Carrie Forrest has a master's degree in public health with a specialty in nutrition. She is a top wellness and food blogger with more than 8 million annual visitors to her site. Carrie has an incredible story of recovery from chronic illness and is passionate about helping other women transform their health. Send Carrie a message through her contact form.
This post may contain affiliate links which won't change your price but will share some commission. We are participant in the Amazon Services LLC Associates Program, an affiliate advertising program designed to provide a means for us to earn fees by linking to Amazon.com and affiliated sites.