25+ Best and Worst Vegetables for Picky Eaters
This post may contain affiliate links which won't change your price but will share some commission.
It can be challenging to make healthy meals when you have a picky eater in the house. Some kids, young adults, and even grown-ups seem to have a persistent aversion to eating veggies. Here is a helpful guide to the 25 best vegetables for picky eaters and tips on how to prepare and serve vegetables in ways they will enjoy!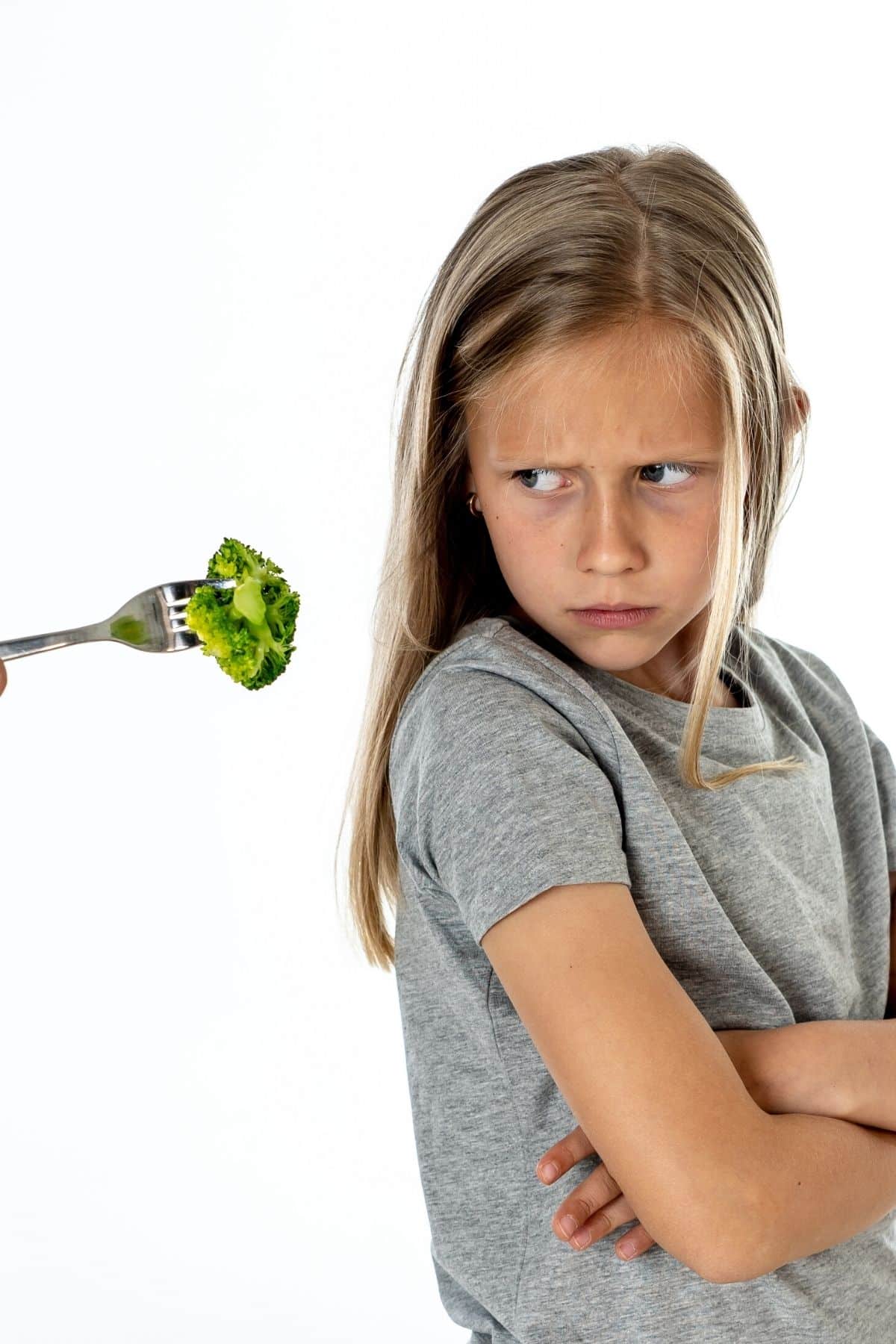 1. Carrots
Carrots are such a great vegetable for picky-eaters due to their high natural sugar content.
Carrots are best served raw as they tend to get mushy when cooked. Carrots are also great for serving with dipping sauces like ranch dressing, peanut butter, or hummus.
See my Raw Carrot Salad recipe or my Cucumber Carrot Salad which are both tasty and easy to make.
They are affordable, plentiful, and are nearly always in season. You can also try shredding carrots or slicing them thinly to change up the texture and make them more appealing to even the pickiest eater.
You can also try this recipe for Carrot & Cucumber Juice which is naturally very sweet.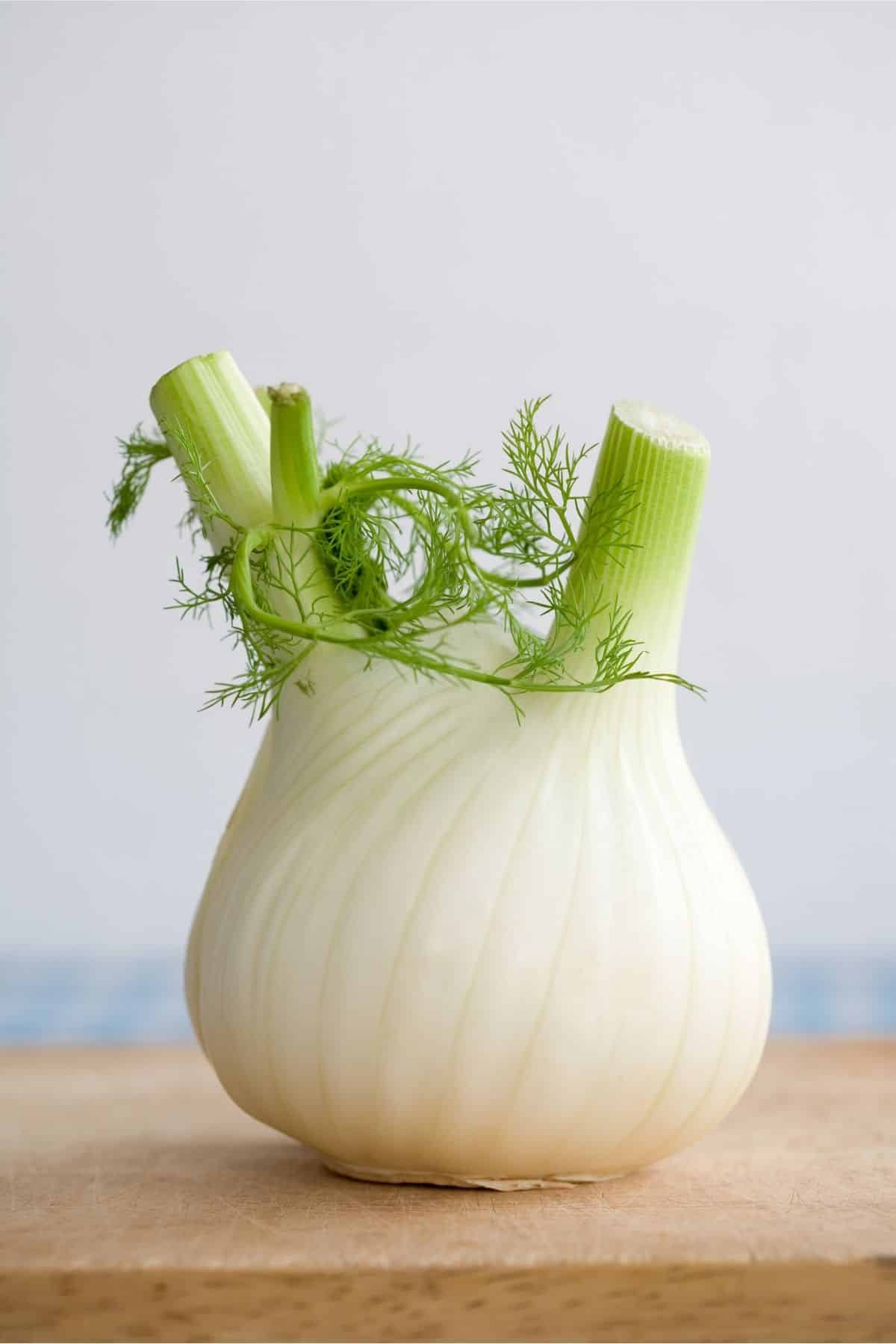 You can eat fennel raw but many picky-eaters aren't fans of the raw flavor.
It is very easy to slice fennel and cook it low and slow on the stove exactly like caramelizing onions, which reduces some of its unique flavor and brings out its natural sugars.
11. Delicata squash
Delicata squash is a winter squash and usually can be found at stores starting in the fall. It's similar in flavor to acorn squash or butternut squash, but even sweeter.
One of the best ways to prepare Delicata Squash is to wash well, remove the seeds, and slice into half-circles. Then simply roast it in the oven (or make Air Fryer Delicata Squash).
You can even add a touch of honey or brown sugar for a sweet treat. They do have a thinner skin than most winter squash, so go ahead and eat some of the peel if you want for added fiber.
14. Romaine lettuce
Romaine lettuce is a step up from iceberg. It has a clean, crisp flavor, and a beautiful green color. Most picky-eaters generally gravitate toward romaine lettuce since it is so mild.
I love to use romaine in my Food Processor Salad that chops everything up in small pieces.
Romaine is also pretty sturdy so it's perfect to use as a wrap in place of a tortilla. Use a sharp knife to cut out the "spine" so you can easily fold it around your filling. See my recipe for Ground Chicken Lettuce Tacos with Mango Salsa or my list of the best bread alternatives.
Did you know you can also grill wedges of romaine? Remember that serving veggies in new and unique ways is a tried and true technique for getting kids and picky-eaters to try something new.
Avoid Serving These Vegetables to Picky Eaters
Mustard greens – these are just too spicy for most people, especially picky eaters. They are hard to disguise and are best skipped.
Brussels sprouts – these little cabbages have a strong flavor that picky eaters dislike. They can be bitter.
Cabbage – this is another naturally bitter vegetable that many adults dislike. The smell of cooked cabbage is enough to scare most picky eaters, while finely chopped raw cabbage may be less offensive.
Radishes – raw radishes are spicy and strong in flavor. Try pickling them or roasting them if you want to attempt to serve them to your picky eaters.
Onions – onions are notorious for offending picky eaters. Onions are less strong when cooked, but then they develop a slimy texture that others dislike.
Watercress – this is a very healthy leafy green that has a very strong flavor.
Broccoli – while some kids eat broccoli no problem, others truly despise it. Broccoli has a lot of natural bitterness to it. You can try roasting it to reduce the bitterness. Or, you can steam it, freeze it, and sneak it into a Strawberry Banana Chocolate Smoothie and your kiddo may not even know it's there.
More Best Fruit and Vegetable Lists You Might Like
Conclusions
I hope you find this guide to the best and worst vegetables for picky-eaters helpful. As a former picky-eater, I know firsthand that it's important not to give up trying to love vegetables. With time and patience, your picky-eater might just end up having a few favorite vegetables.
If you like this post, consider following me on social media so we can stay connected. I'm on Facebook, Pinterest, Instagram, and YouTube!
About the Author: Carrie Forrest has a master's degree in public health with a specialty in nutrition. She is a top wellness and food blogger with over 10 million annual visitors to her site. Carrie has an incredible story of recovery from chronic illness and is passionate about helping other women transform their health. Send Carrie a message through her contact form.
Note: this post is for informational purposes only and is not intended as medical advice. Please consult your healthcare provider for recommendations related to your individual situation.
This post may contain affiliate links which won't change your price but will share some commission. We are participant in the Amazon Services LLC Associates Program, an affiliate advertising program designed to provide a means for us to earn fees by linking to Amazon.com and affiliated sites.