45+ Air Fryer Recipes for Beginners
This post may contain affiliate links which won't change your price but will share some commission.
If you just got your air fryer, then you'll want to check out this round-up of the Best Air Fryer Recipes for Beginners. Find 45 basic recipes for fresh vegetables, frozen vegetables, main dishes, snacks, desserts, and more. Vegan, vegetarian, and gluten-free options.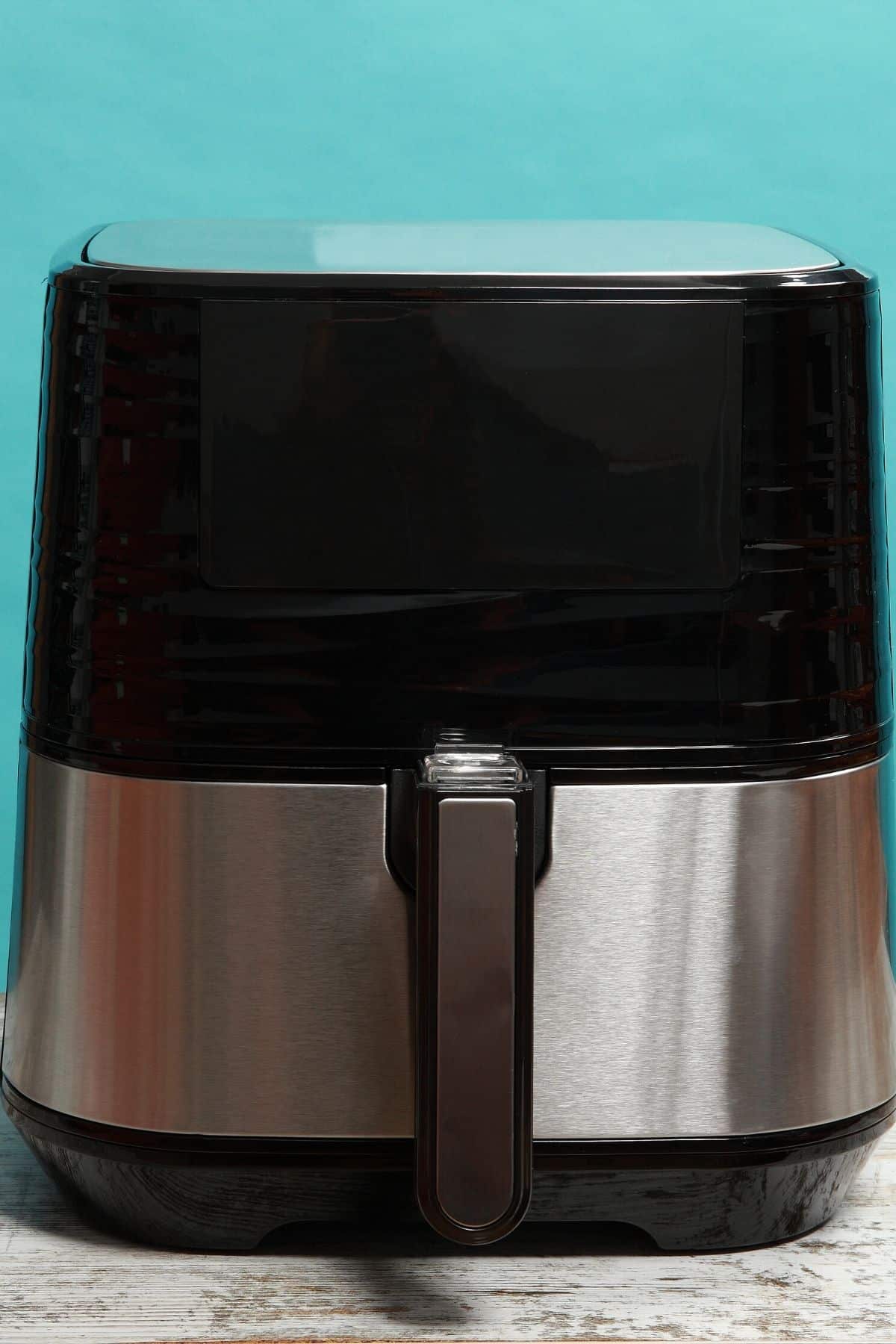 How to Get Started
Don't be intimidated by your air fryer. Even though it's big and bulky, just think of it as an adult version of an easy mini-bake oven. It is essentially a small convection oven that sits on your countertop.
A convection oven simply means that there is a powerful fan that blows the hot air around the food, creating a crispy exterior to the food with just a little bit of olive oil.
You can cook almost anything in an air fryer that you would cook in a regular kitchen oven. If you just want some basic recipes to get started, then peruse this list that I've created just for you below.
You might also want to check out my round-up of the best vegan air fryer recipes.
Step One
Open the box and remove your new air fryer from the packaging. Read the instruction manual and wash any washable parts of your air fryer, such as the basket.
Step Two
Find a suitable place on your countertop to set up your air fryer. You'll want to have it handy so you have easy access to it.
Step Three
Find a recipe that sounds good to you. Make sure you have all the ingredients available.
Step Four
Prep and cook!
Once you have your air fryer, you'll want to use it as soon as possible so that you get comfortable with it. I think you'll be delighted that you can cook everything from sweet potatoes to chicken wings to egg rolls to a whole chicken!
FAQs
Are air fryers hard to use?
Not at all! In my experience using many appliances, air fryers are among the easiest to use. They are much easier to use than an Instant Pot pressure cooker in my opinion.
What is the best air fryer?
There are several excellent air fryers on the market. I've rounded up my favorites in this list of the best air fryers under $100.
Best Air Fryer Recipes for Beginners
Conclusions
Find some of the easiest and best air fryer recipes for beginners. The air fryer can help make healthy eating quicker, more efficient, and more delicious! Enjoy your easy air fryer meals.
If you like this post, consider following me on social media so we can stay connected. I'm on Facebook, Pinterest, Instagram, and YouTube!
About the Author: Carrie Forrest has a master's degree in public health with a specialty in nutrition. She is a top wellness and food blogger with more than 8 million annual visitors to her site. Carrie has an incredible story of recovery from chronic illness and is passionate about helping other women transform their health. Send Carrie a message through her contact form.
This post may contain affiliate links which won't change your price but will share some commission. We are participant in the Amazon Services LLC Associates Program, an affiliate advertising program designed to provide a means for us to earn fees by linking to Amazon.com and affiliated sites.